Fashion Spring/Summer 2017
WOMAN.
"More is more and less is a bore", this seemed to be the mood at Milan fashionweek, where maximalism was definitely in the air. Spring/Summer 2017 calls for a bold look with a lot of colours, exagerated shapes, graphic prints, oversized shirts, embellished denim, boa feathers, and echoes of the '80. This are the fashion trend we're looking forward to the most for spring/summer 2017.
Bold sleeves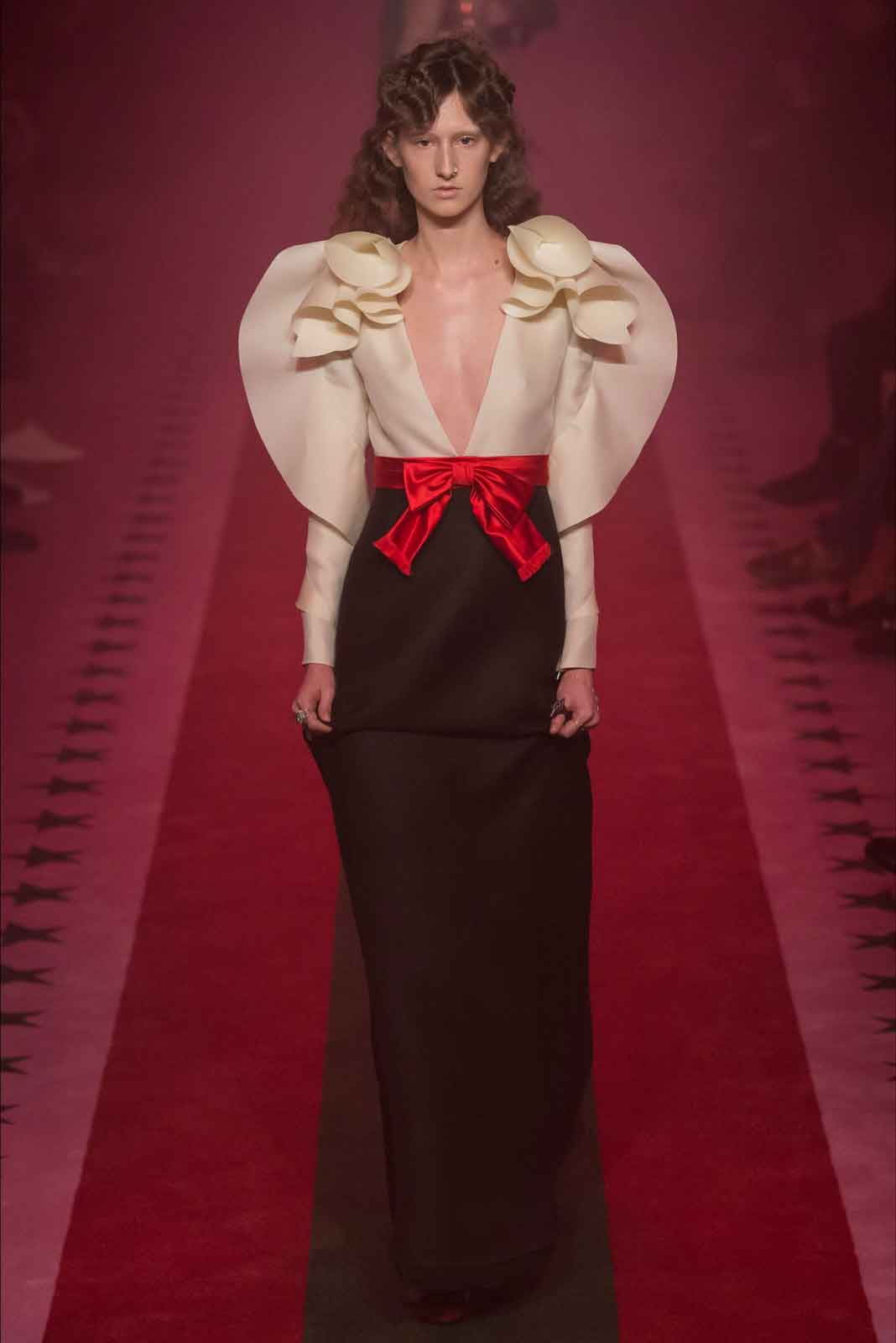 Don't expect bold sleeves to disappear anytime soon. Gucci's were ruffled with an Eighties edge, Jil Sander's ultra long and extending to fingertips, Salvatore Ferragamo's ruched and puffed, Dsquared2's leopard-printed. Among all this the most romantic proposal was Fendi's: organza bluses delicatly ruched around the shoulders and sleeves.
Saturday night fever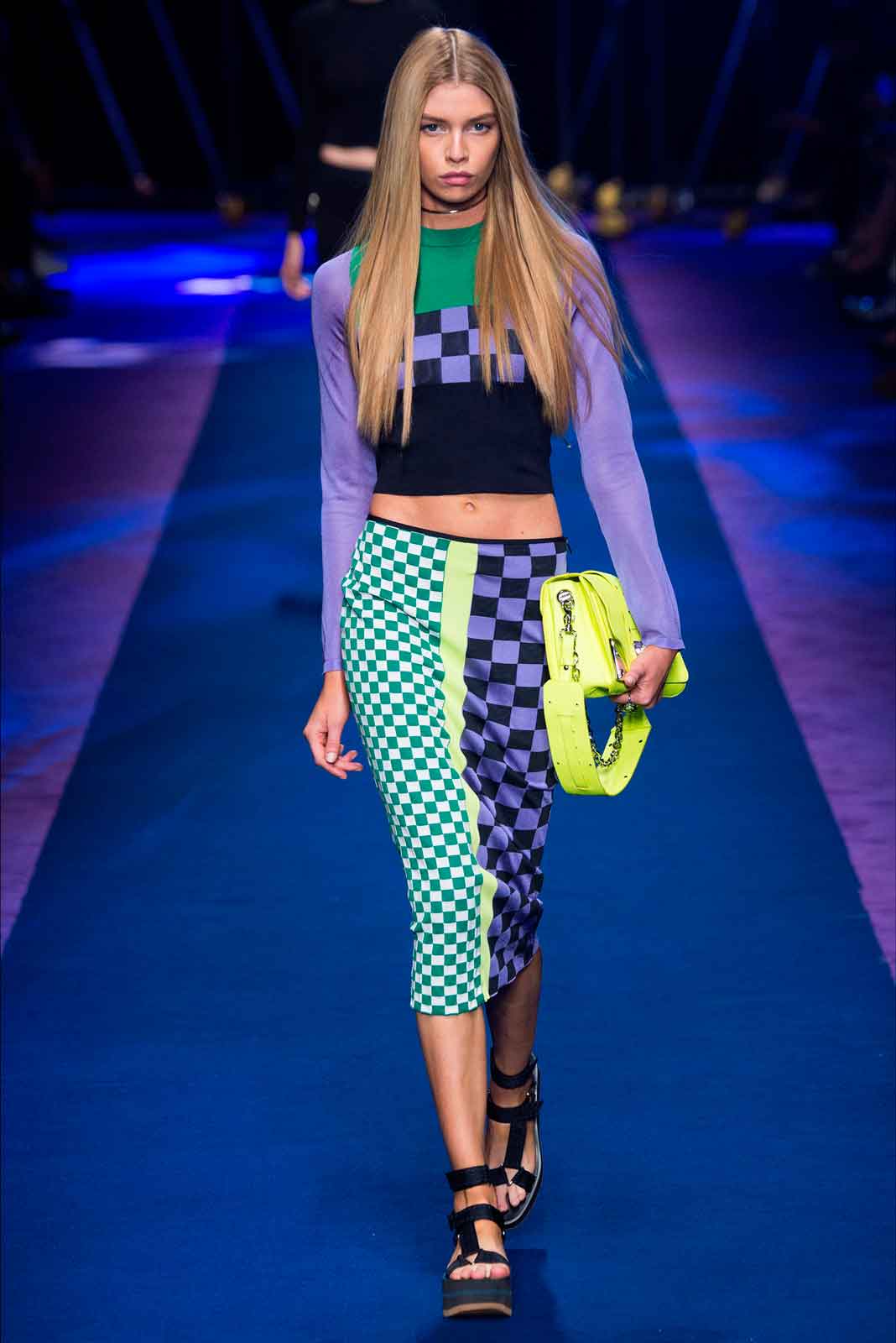 After season of '70 revivals we've finally moved onto the '80 with its dramatic ruffles, puffed –up sleeves and glam disco vibes. Embrace the '80 trend with some shimmering metallic sequined dress by Prada, Gucci and Marco De Vincenzo. Dsquared2 and Giorgio Armani took inspiration from '80 icons like Grace Jones and Bianca Jagger for their oversized sleeves, puffball volumes, animalier prints and pyjamas-like ensembles.
Embellished Denim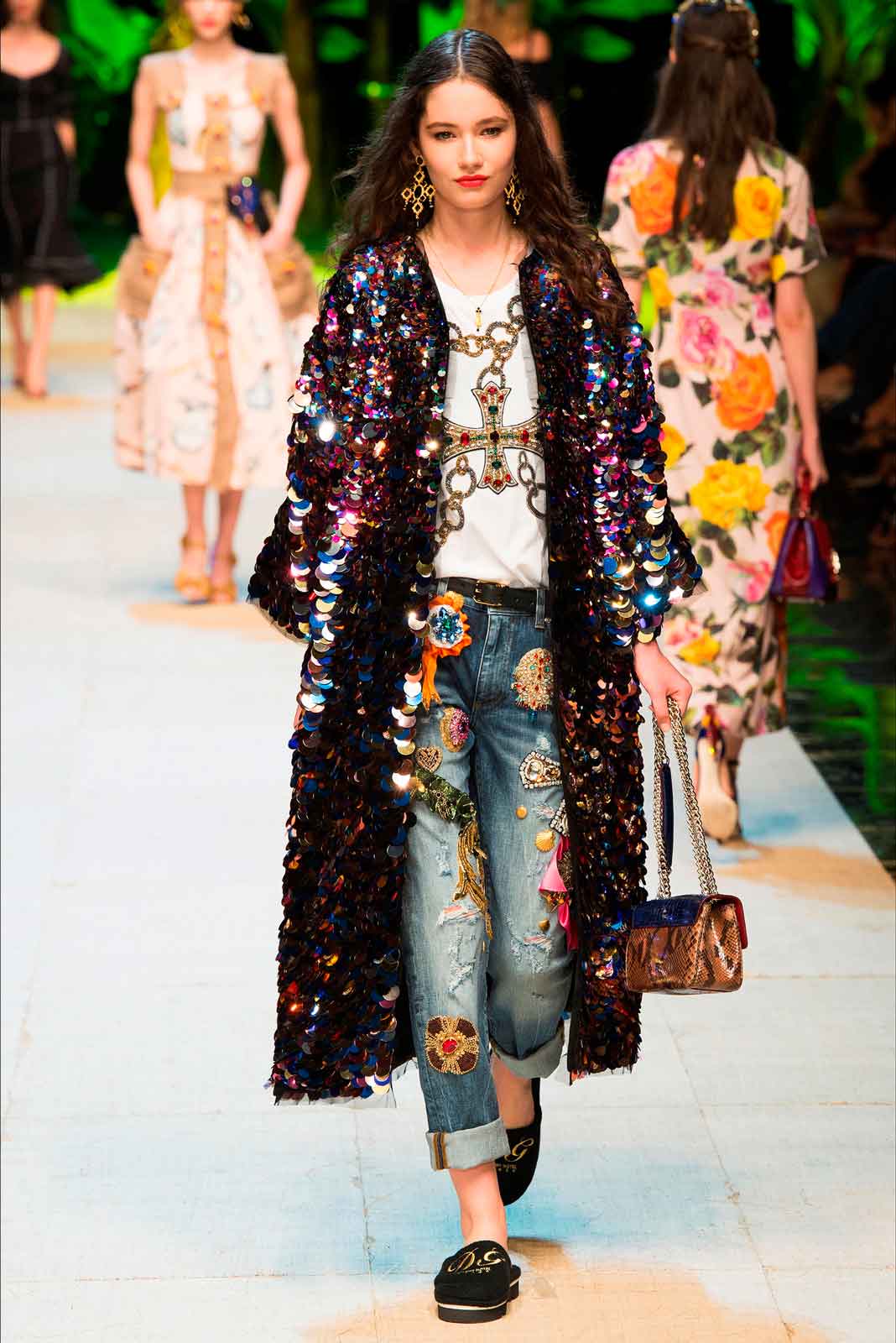 Who are the winner in the Spring Summer 2017 maximalist contest? I'll say Dolce & Gabbana and Dsquared2. They coudn't resist the urge to embellish even denim. The results are two collections very diffent yet very similar, where jeans are studded, embroidered and finished with brocade. And if in Domenico Dolce e Stefano Gabbana show the vibe was more '90 grunge, Dean and Dan Caten's was quintessentially '80, with a lot of gold, animalier and bold shoulders.
Stripes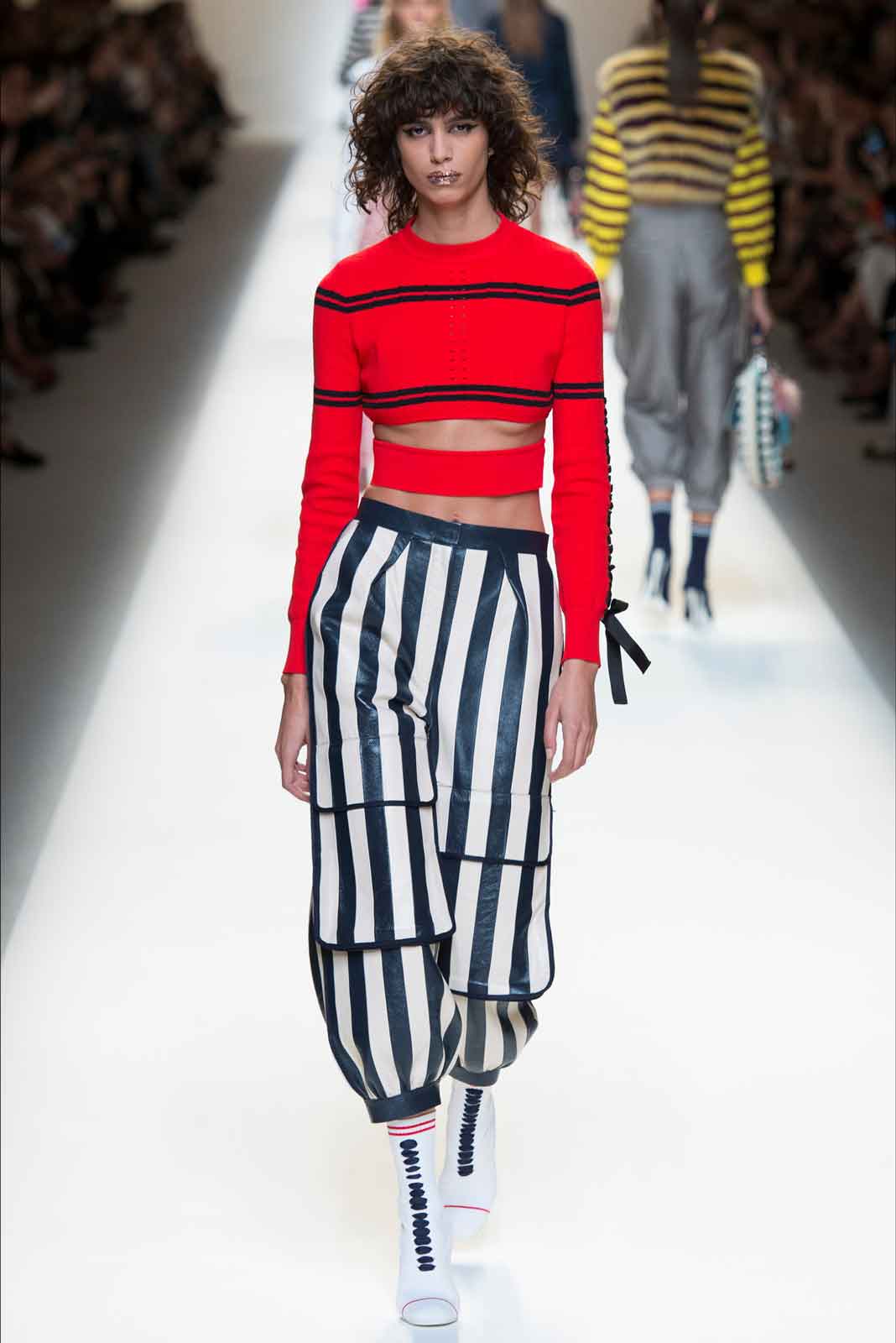 We've been seeing this trend for about three seasons and it will continue to carry forward in every color, shape, size and form. From seaside to school to sailor, from broad brand to hypnotic stripes. They're mixed with paisley at Etro, whereas at Fendi cropped sporty sweaters are worn with striped sarouel-like trousers and knitted sock boots. A series of striped suits with wide shoulders opened the catwalk at Jill Sander, whereas at Ermanno Scervino very sexy oversize striped shirts were worn over lace-up shorts and bra.
Sport couture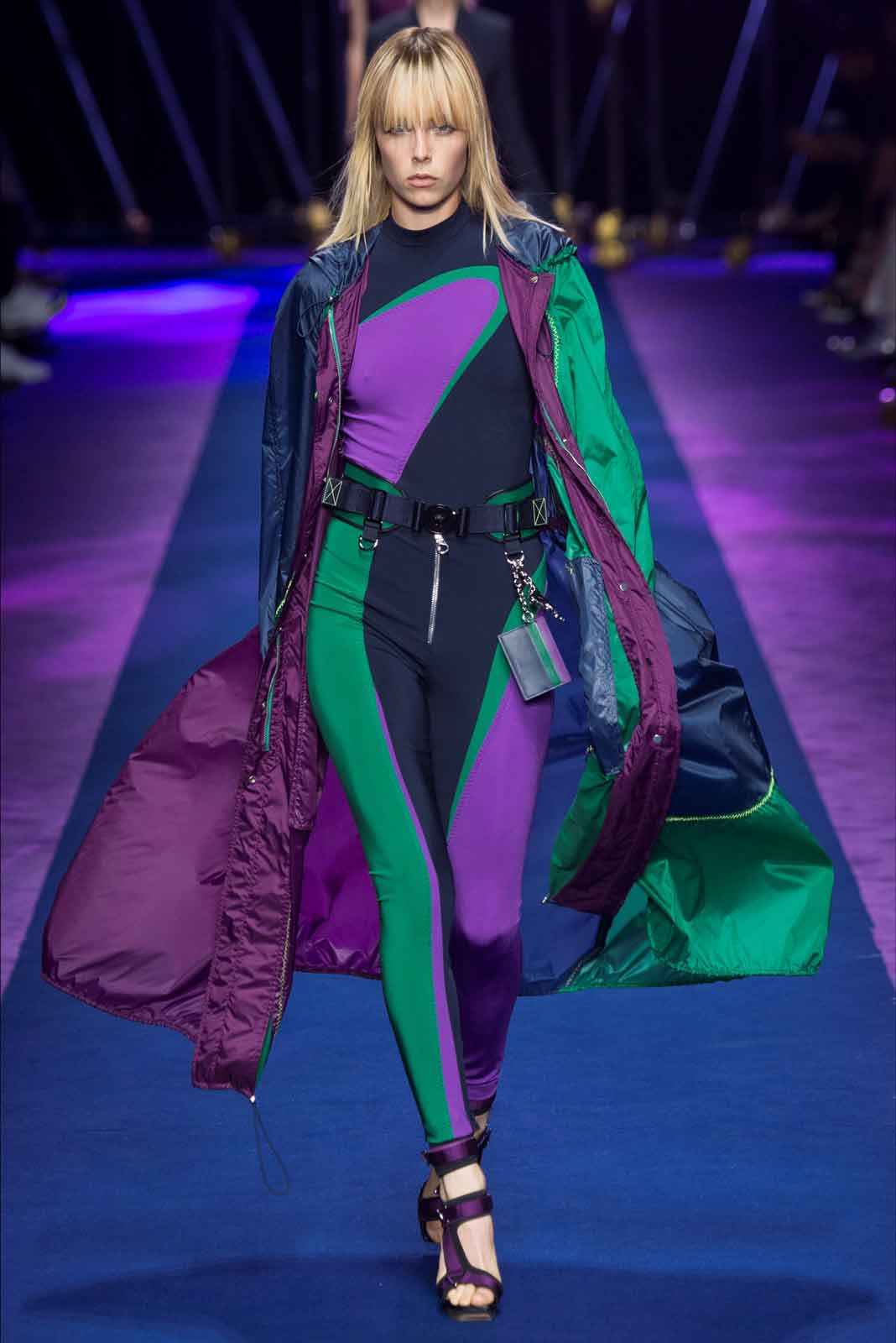 Is athleisure on its why out? Nope, the so called sport couture is still a major trend, this season spiced up by a sexy twist that outlines curvers like Versace coloured bodysuits (sportswear is the future of fashion said Donatella Versace)or sexy sporty separates as seen at Dolce &Gabbana. At Bottega Veneta Gigi Hadid was wearing a sporty, rose pink taffeta top and pants, whereas Max Mara explores the sport theme with techy jumpsuits and sporty dresses.
Chic swimwear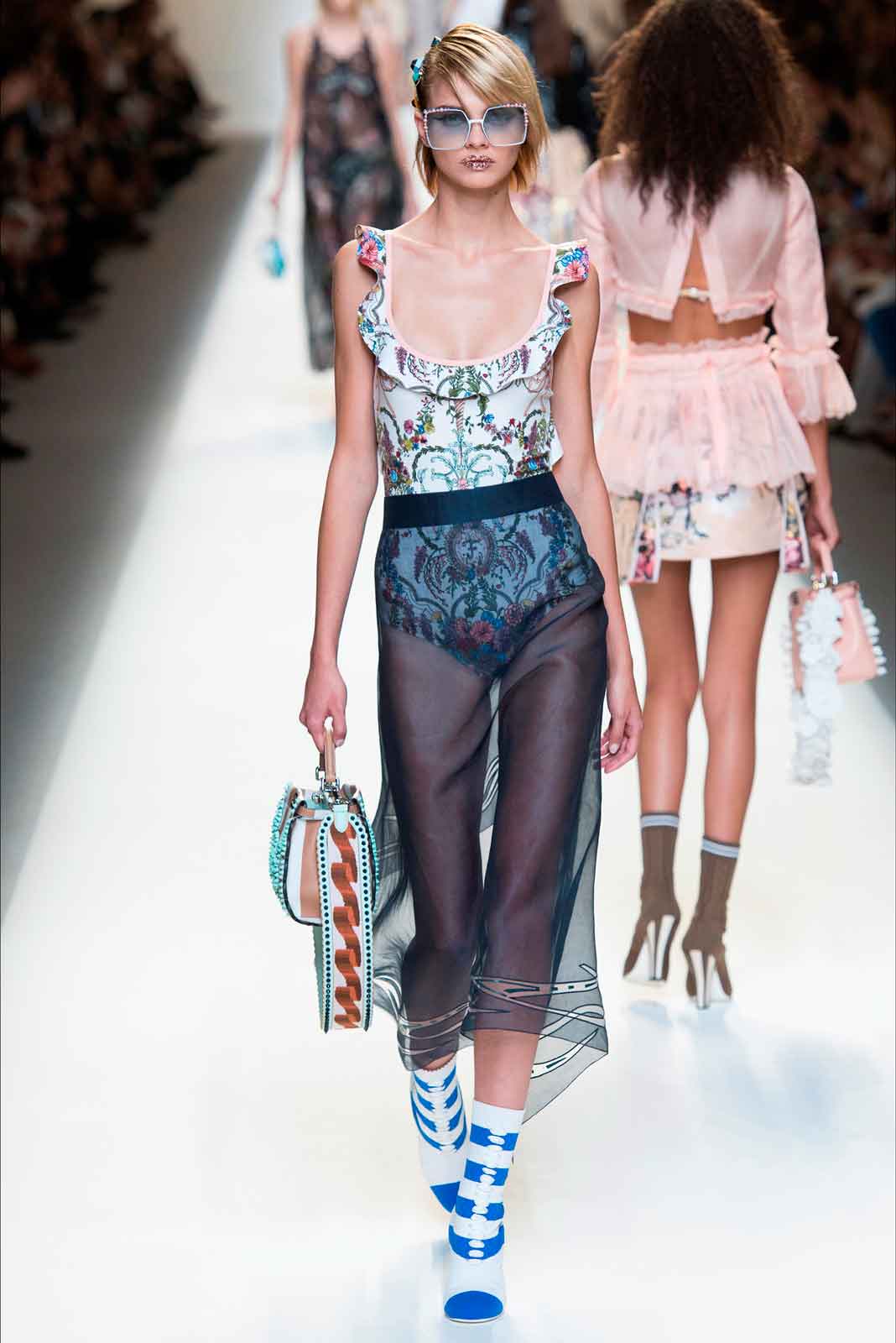 Forget your classic string-bikini, because cutting edge bra tops and high waisted briefs or one-piece (very) feminine swimsuits will be all the rage at the beach next summer. Gucci girls match their red bikini top wit printed silk trousers, Fendi's rouched one-piece suit is worn with a see throug black skirt, wheares at Prada high waisted briefs are matched with plastic slippers. Max Mara single pieces are printed with rainforest and glossy palm and tied to the waist by a military belt. For added effect just throw on top a matching coat and a cool cap.
Platforms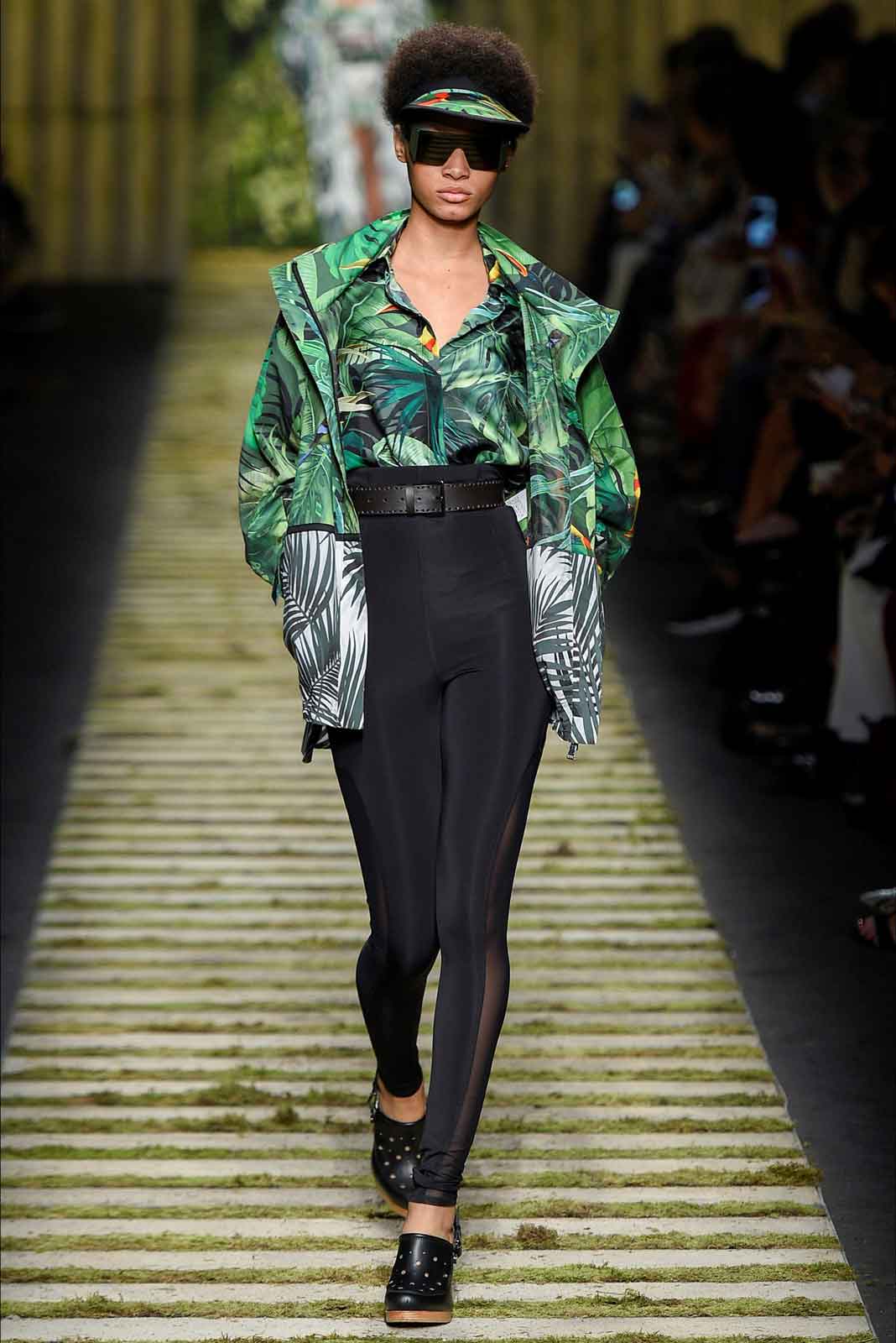 If you love the height but hate the heels next season you'll be very happy. Our favourite designers apparently agreeded in introducing what can be described as "quite ugly utilitarian shoes", like the very high platformed footwear presented by Gucci, or Prada plastic soles in electric colours. Salvatore Feragamo pairs his feminine creations with wedge sandals and crocheted sock shoes, whereas Versace women wear spongelike flatforms with strap.
Micro Pleats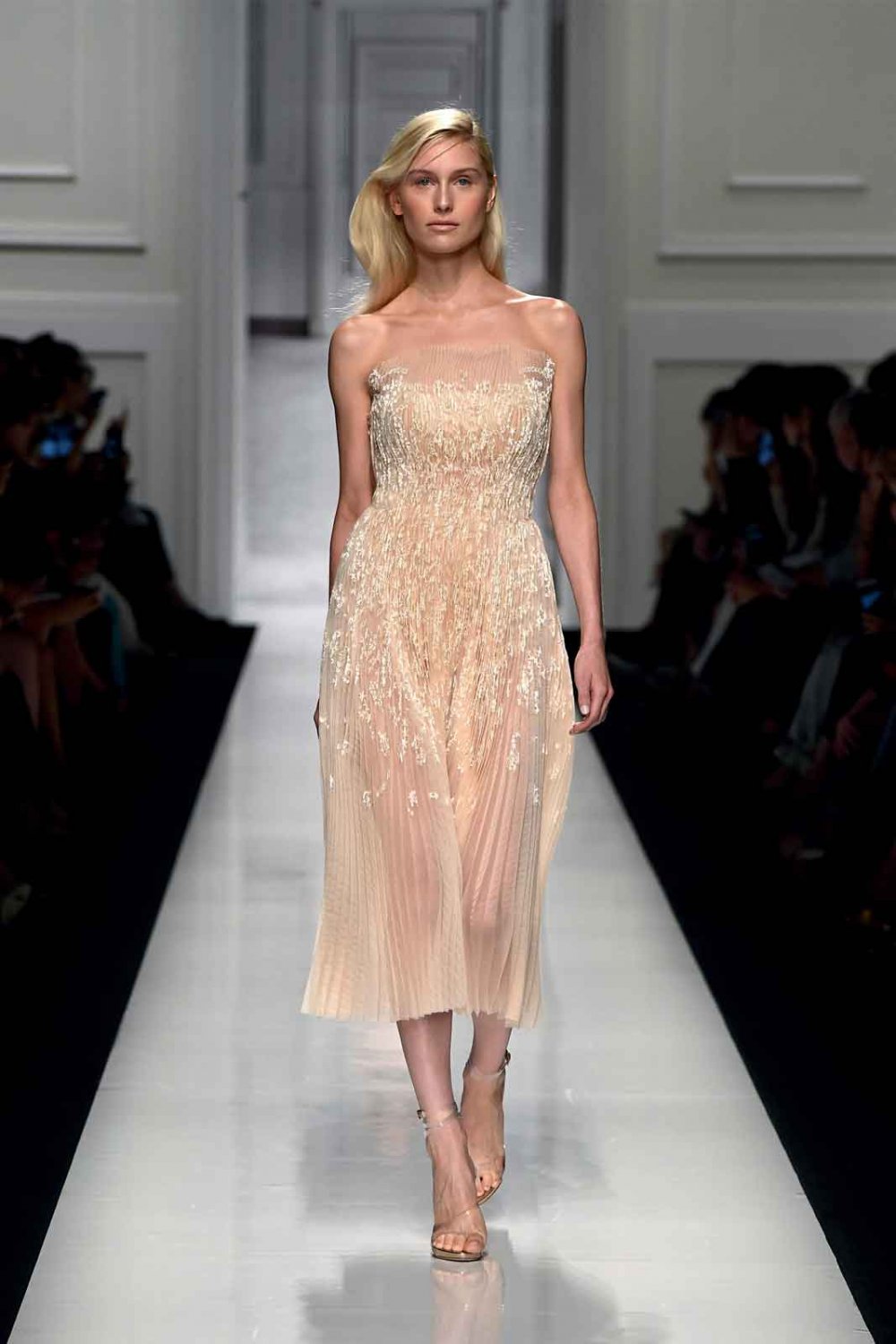 The pleats trend doesn't seem to go away, but this season pleats are at their thinnest. Very huge on the Milan catwalk, they are like delicate creases that break with the past, as seen at Marni and MSGM. Jil Sander pleated dress in pink shell-coloured crepe and Ermanno Scervino light and delicate creations in silk organza worked into fine plissés were particularly adorable.
Men's shirts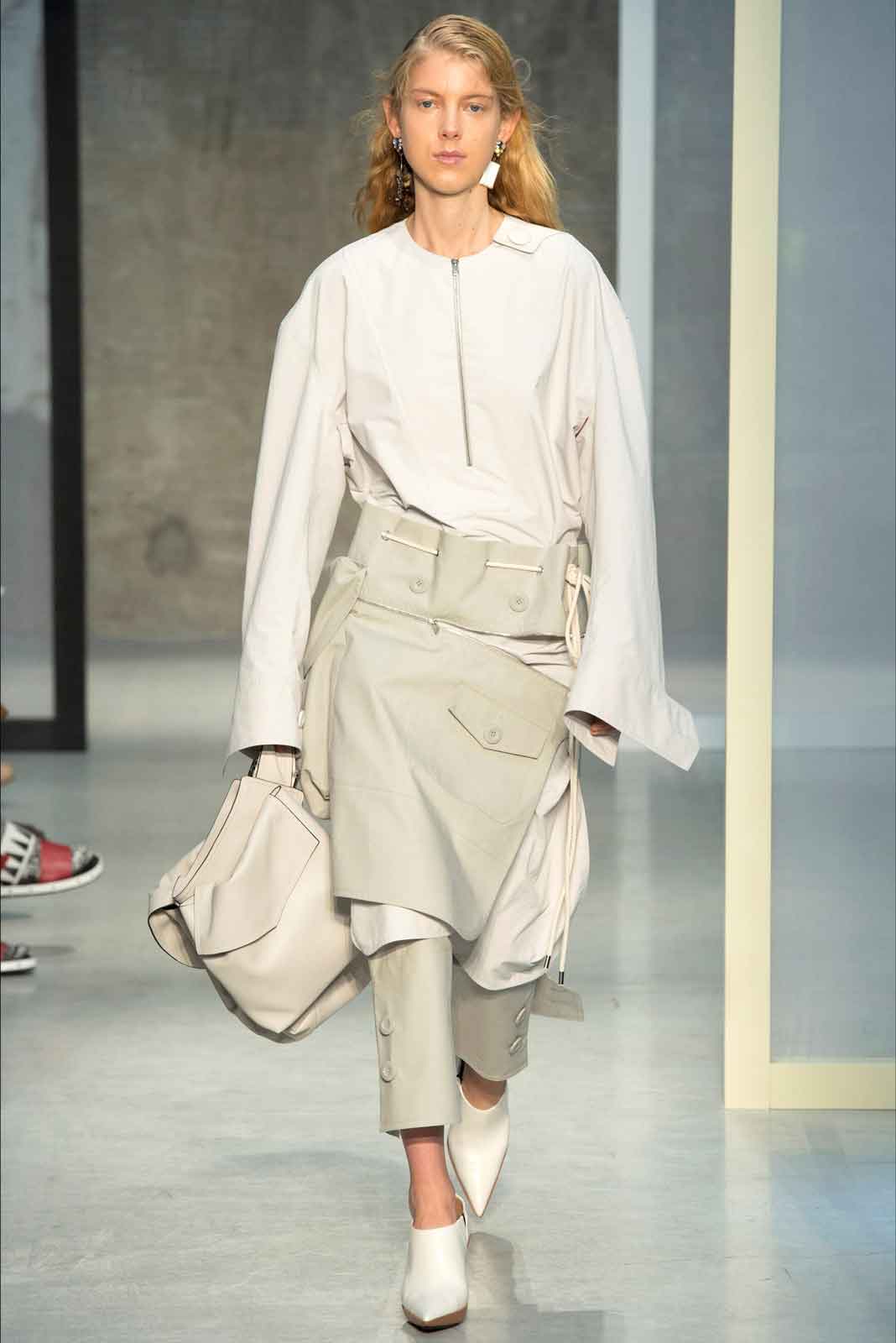 Menswear remains an eternal source of inspiration for womenswear. Every season designer try to reinvent the most essential piece of garment of all: the button down shirt. Francesco Scognamiglio's, Aquilano e Rimondi's, Marni's and Gabriele Colangelo's were pale blu, pinstriped, oversized and with very long sleeves, almost like vintage men pijamas.
Florals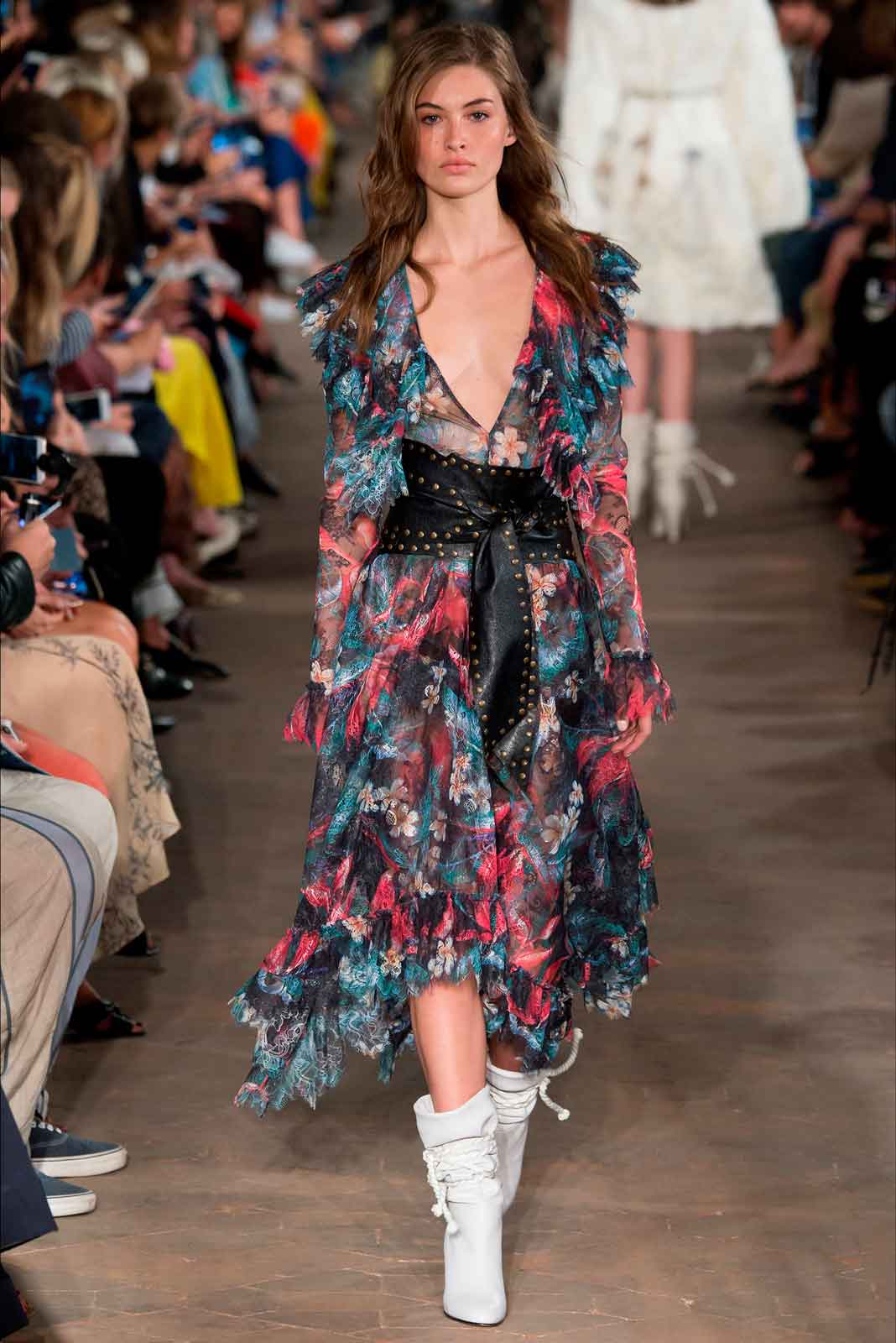 Florals are certainly expected for spring, but this season you can forget romantic prints because a myriad of acid, seventies style (almost kitsch) florals will take over your wardrobe. Botanical, forrest-rain like mood were all the rage on Leitmotiv, Max Mara and Fausto Puglisi runways. At Lorenzo Serafini for Philosophy fluid dresses with the uneven hemlines were printed with tiny flowers, whereas Giorgio Armani printed watery florals on fluid trousers, shorts, dresses and and tunics.
MAN.
Spring /Summer 2017 will be a mash-up of styles, with new, bold designers challenging the rules of fashion and big griffes opting for very classical and polished looks . A mix of couture hikers, sportswear accents, nineties streetwear, vintage vibes and florals, all in bold and unexpected colors. Here are the most ispiring men trends of Milan Fashion Week Spring/Summer 2017.
Boy scout de luxe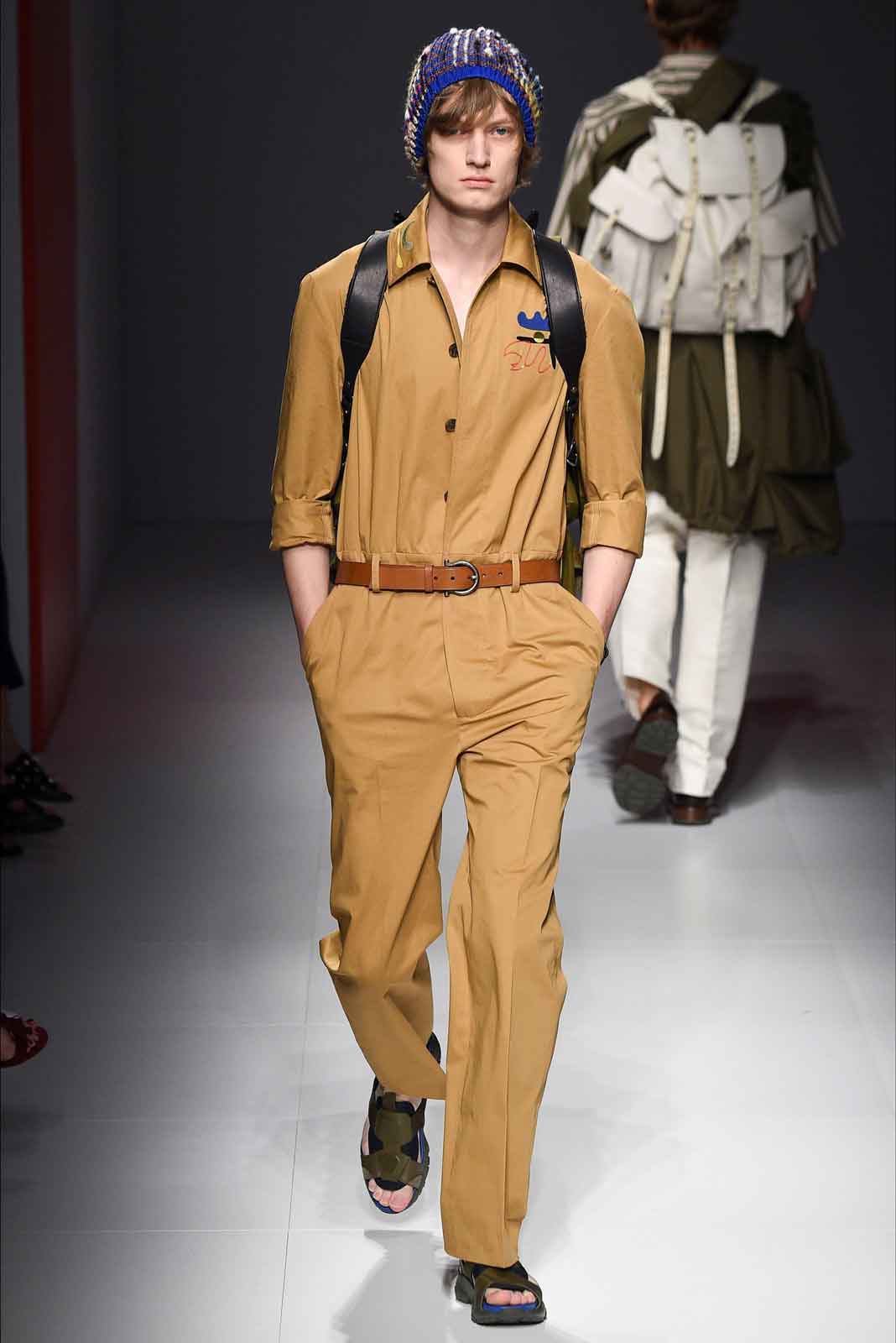 Outdoor and nature were one of the main inspirations of spring/summer fashion week. Moncler Gamme Bleu and Salvatore Ferragamo created an hig-tech utility wardrobe for (very chic) adventures seekers: khaki pants, bermudas, giant cargo pockets and hats. Prada, in particular, built the entire collection around this theme,with couture hikers wearing sand shades, pratical backpacks and trekking-inspired shoes.
Monochromatic fashion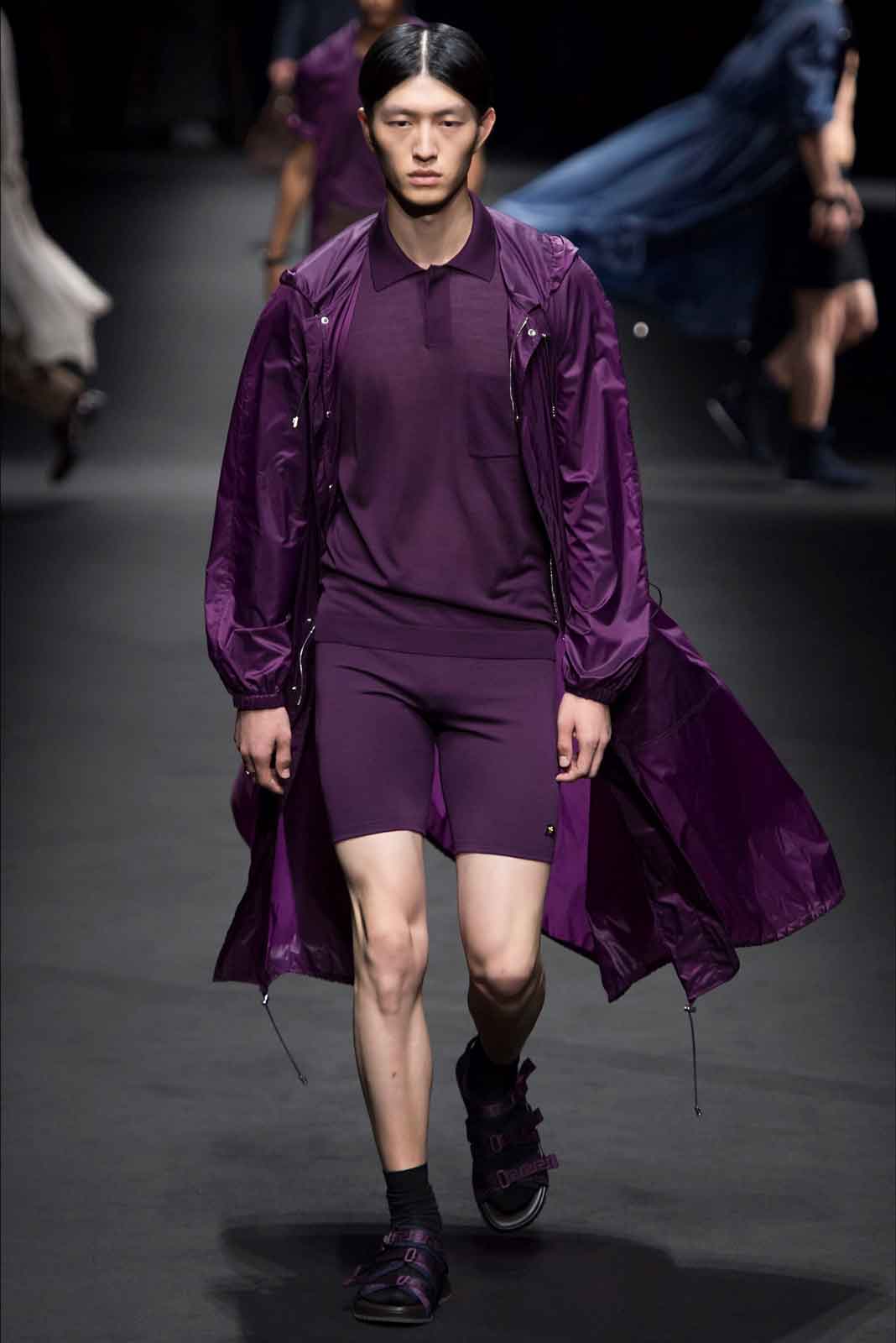 This trend was already in full bloom last season but for next summer it makes an appeaeance with renewed vigor. Besides, if you keep your outfit within the same color hue, the outcome can be just as striking as wearing a bold pattern. So chose your color and wear it from head to toe, accessories included, as suggested by Jil Sander, who opted for a total blu or Versace who prefers a total sand look.
Suspenders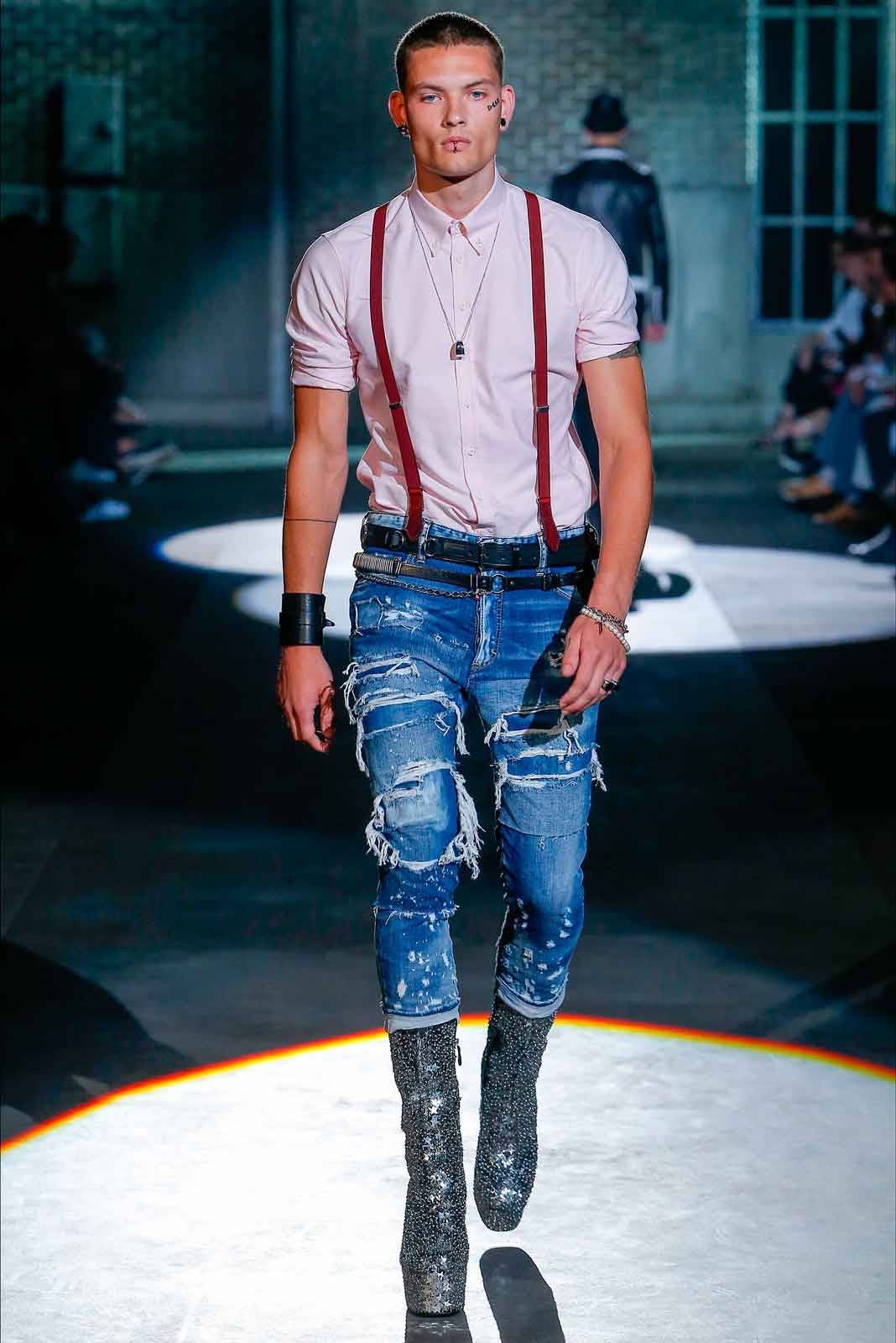 Suspenders have been back for quite some time now. Give your belt a break and embrace this sartorial revivification! Classy and cool at the same time, they can be in leather or fabric, match the colour of the outfit or be in a totally contrasting tone. Take your ispiration from Dsquared2 where suspenders are paired with distressed, washed-out jeans, Emporio Armani, and Salvatore Ferragamo runways.
Bad weather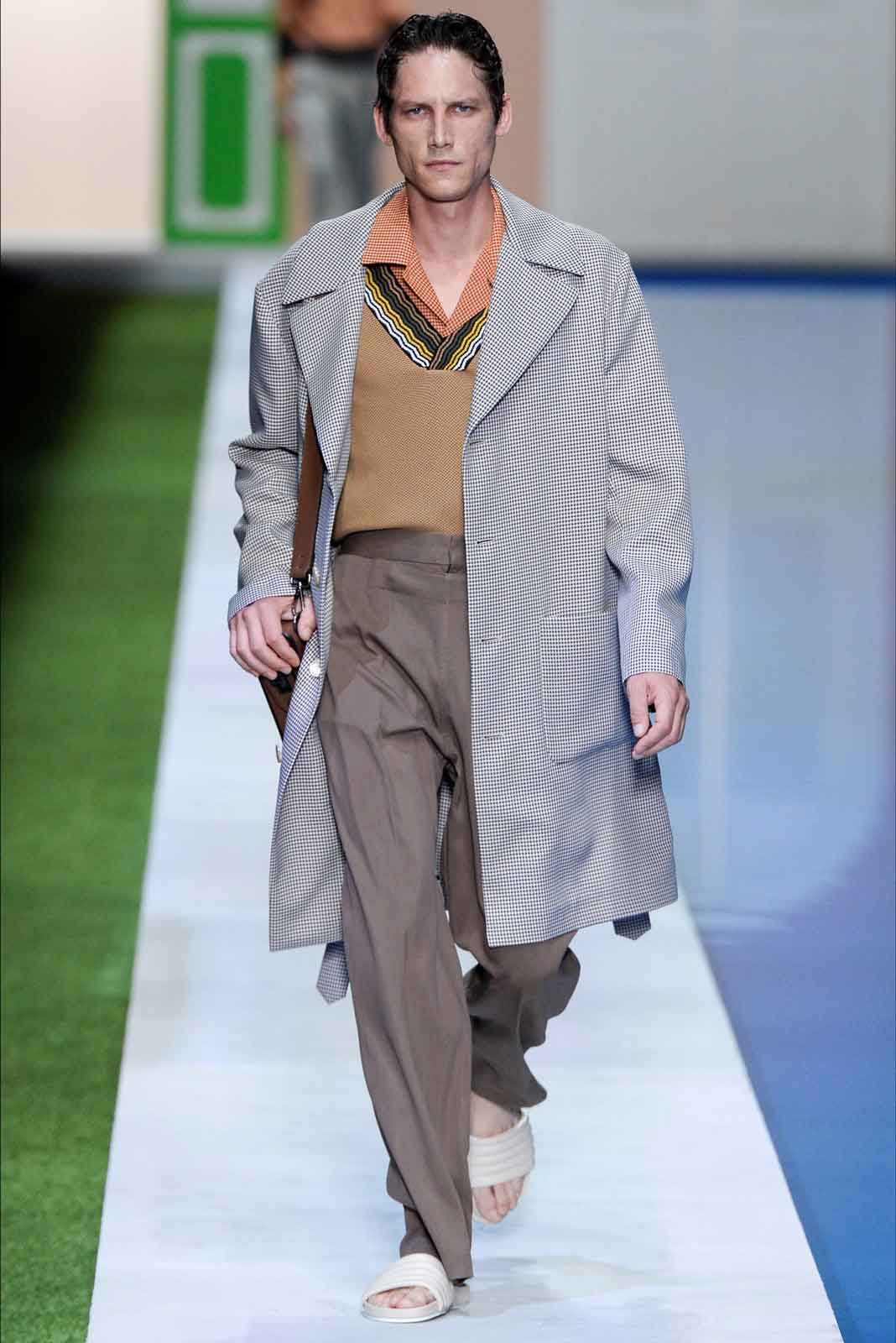 Maybe the designers are expecting a rainy, windy summer as a lot ot them proposed rainwear, windbreakers and technical parkas on the runway. We actually hope they're wrong, but we're noneteless ready to embrace the trend. Windbreakers are bright yellow at Gucci, prointed and tied around the waist at Prada and with big, scenografic hoods at Versace.
Yellow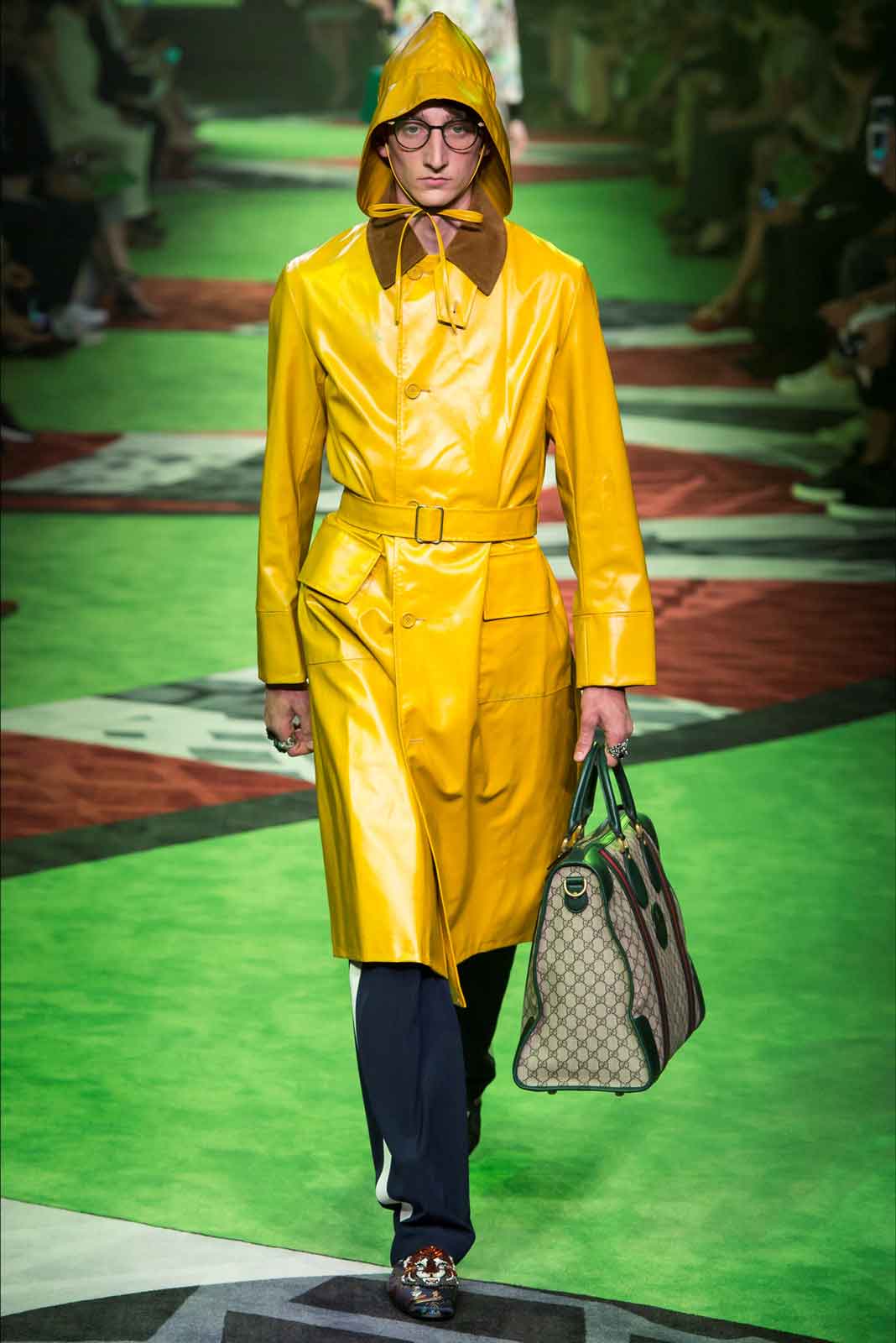 Often underrated in menswear, yellow is the color surprise of the season. Happy pop of yellow lit up the summer catwalks at Gucci ( Alessandro Michele's yellow wax jacket is one of the standout pieces of the collection), Salvatore Ferragamo (where bright yellow stood in contrast with more neutrals and military inspired looks) and Bottega Veneta.

Statement clothing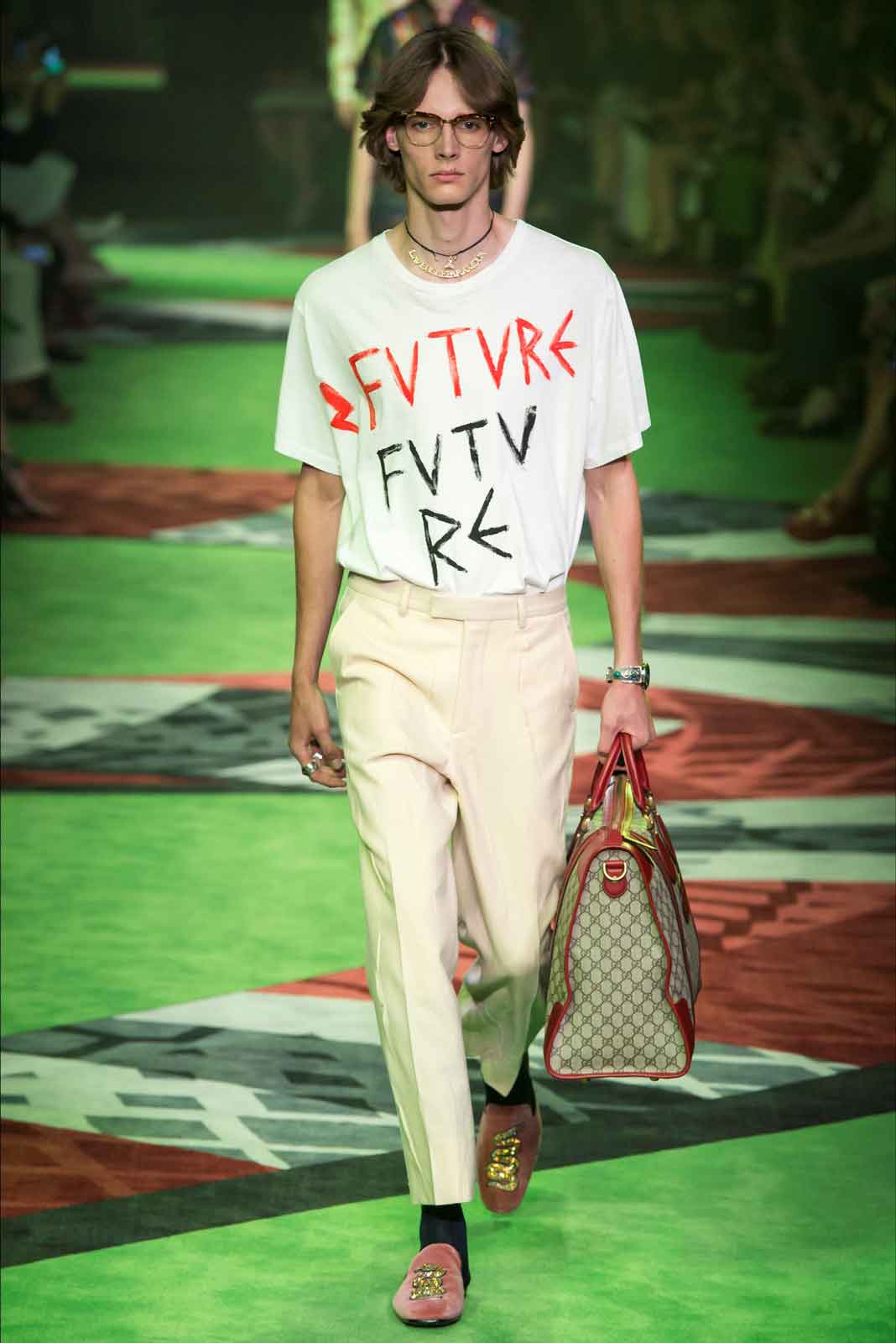 Say it with a t-shirt. Designers are certainly making their way clear this sesason with very straightforward political and social slogans. If MSGM tees ask scrutinizing questions like 'What do you feel?', Gucci pieces simply read 'future' or "amour".
Pink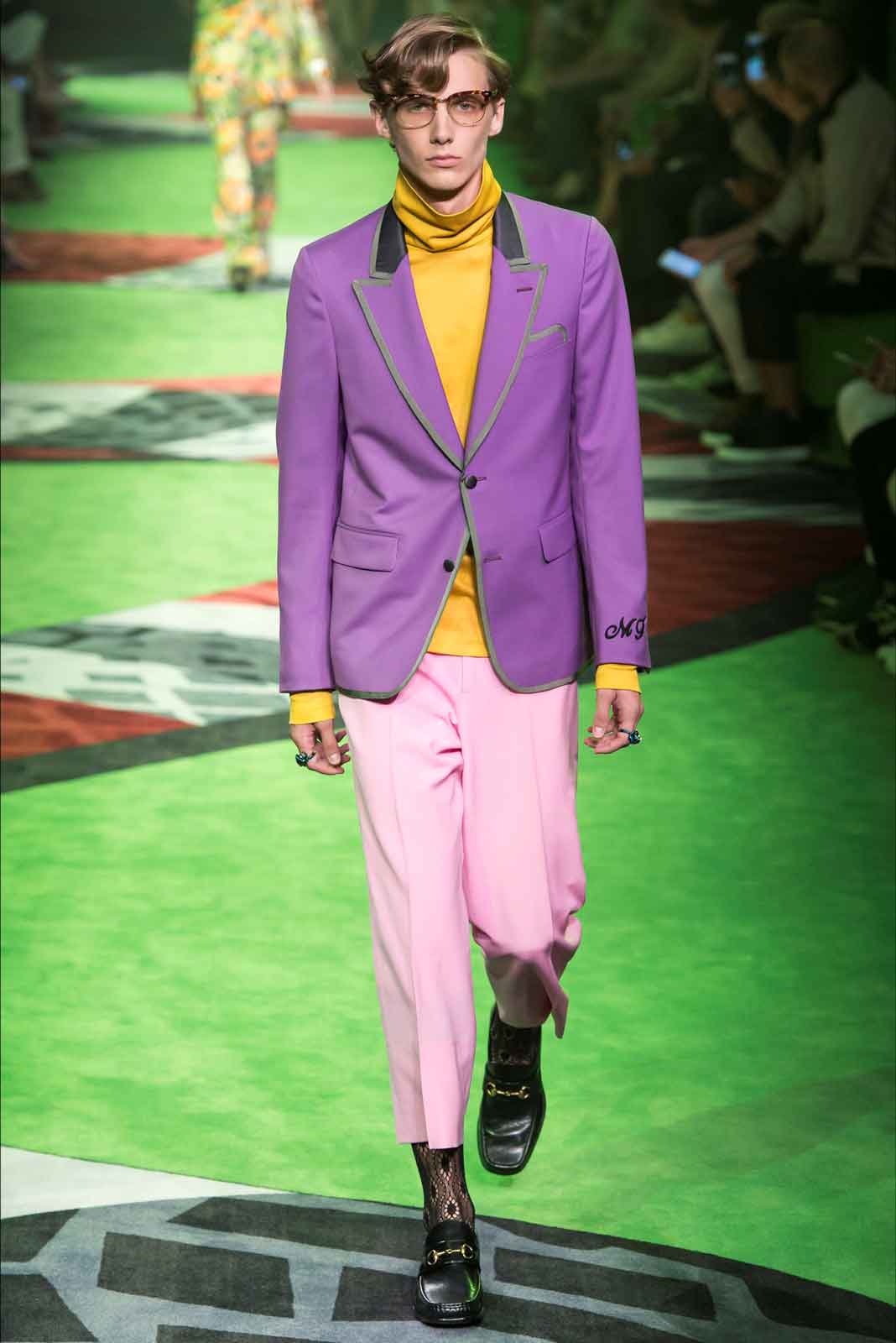 You still think pink is only for women? It's time to revaluate because soft shades of blush, dusty rose and strawberry invaded the men runways. If you want to feel really cool wear it in a full summer suit, as suggested by Gucci, if you're looking for a subtler way to incorporate it in your wardrobe, opt for a pink scarf or a pale rose jumper, as seen at Fendi.
Greige
Not gray, not quite beige, more like a neutral, subtle mix. Greige will be the colour to wear next season. Perfect for a slim summer suit but also declined in trousers, shirts and jumpers as seen at Fendi, where light sand trousers are paired with color matching shirts and hats, or at Versace, where neutral tones are mixed with bold purples.
Tropical florals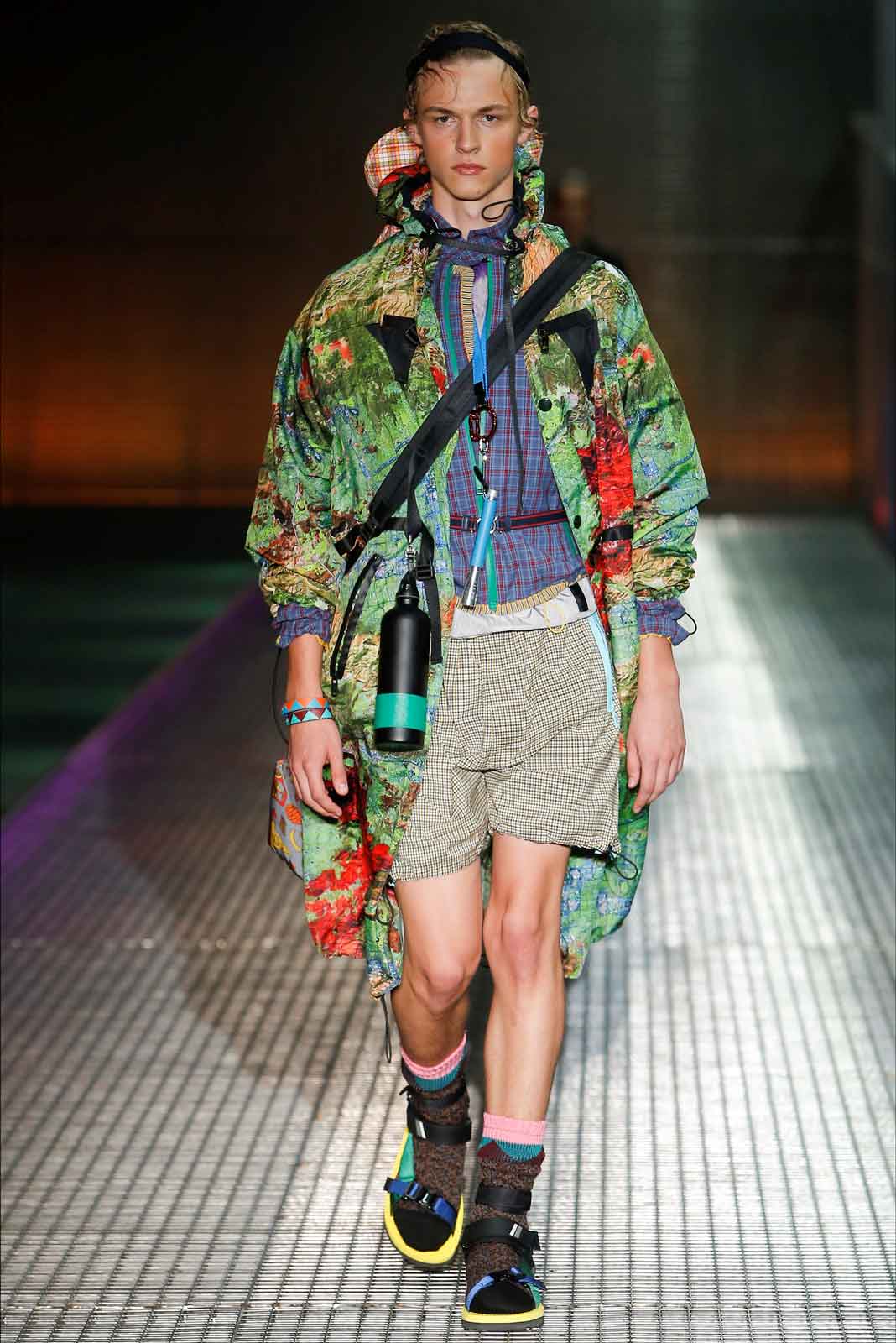 It seems florals will be all the rage in menswear next summer, expecially tropical florals, matched with shorts and geometric patterns. Are you ready for the beach? Moschino, Missoni and Fausto Puglisi's boys certainly are, with their mash-up of stripes, optical pattens, flowers and easy attitude. Whereas MSGN floral onesie has a more urban attitude.
Wash-out denim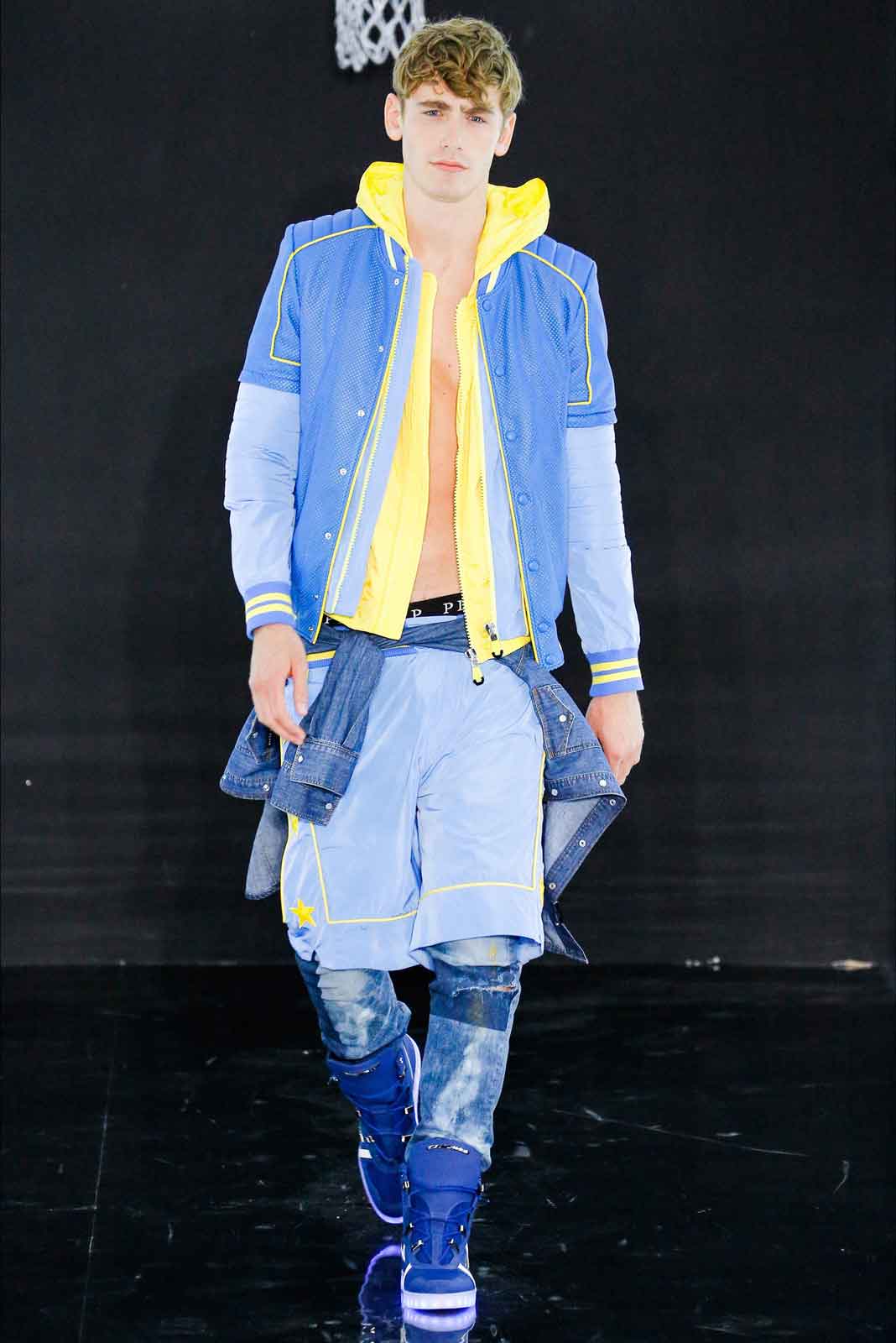 Next season be daring and revive your old Nineties bleached and distresssed jeans, as this is a very haphazard trend that you certainly can expect to gain steam in the months to come, when we will see them both on the street and worn by the coolest celebrities, as suggested by Gucci, Dsquared2 and Philippe Plein.