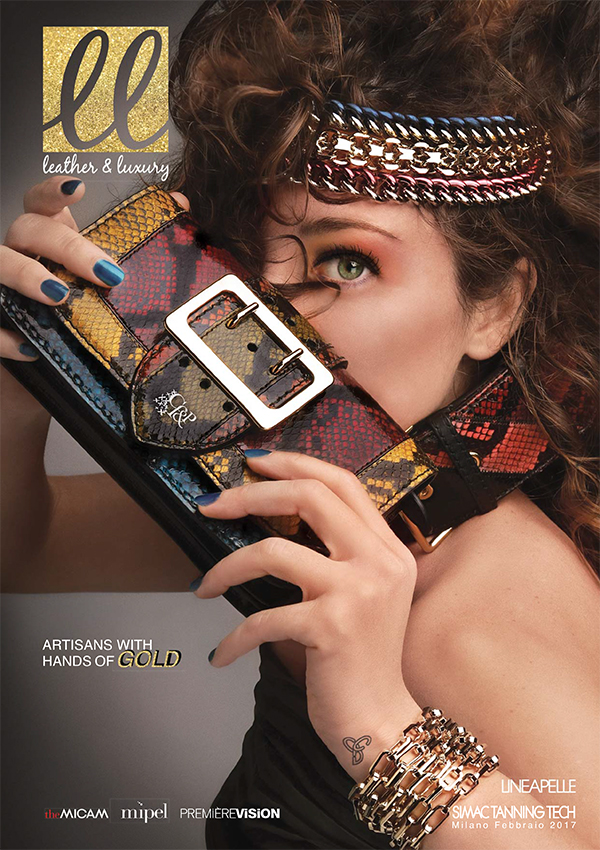 LEATHER & LUXURY
Orizzonte Italia Srls is a is a concessionaire for Leather & Luxury is a magazine published in Italian and English by MGA Comunicazione & Pubblicità that illustrates the complex world of leather goods in detail, turning the spotlight on the real stars of "Made in Italy" … "the artisans".
A bag, a wallet, a pair of shoes, a garment: all this tells a story that begins in an artisan past and arrives to the present day in the form of specialized production and industrialized districts, which drive the Italian and world economies.
This is how Leather & Luxury has quickly become an important tool for professionals, thanks to a targeted distribution at the most prestigious Italian and foreign trade fairs dedicated to the leather industry: Lineapelle, Simac, TheMicam, Premiere Vision Leather, Premiere Vision Accessories, Premiere Vision Fabrics e White.
MONTECARLOTIMES
LES NOUVELLES OF THE PRINCIPALITY OF MONACO
As publisher and senior director of MonteCarloTimes - Les Nouvelles of the Principality of Monaco (hereinafter referred to as MCT), I am proud to present this paper to the readers of "Orizzonte Italia" Web Site.
MCT was born in 2012 as a monthly paperclip in Italian and French of Il Foglio Italiano, bynow a quarterly glamorous magazine, written in Italian and English and created in 1995 for the Italians in the world.
Excluding February and August, we deliver MCT's 3500 copies free of charge in Monte Carlo, Cote d'Azur and the Italian Riviera, reaching institutional institutions such as Embassies and Consulates, Banks, Hotels, Restaurants, Real Estate Agencies, Boutiques, Wellness Centers, and so on.
Today, MonteCarloTimes - Les Nouvelles of the Principality of Monaco is the monthly magazine inside the Principality of Monaco.
MCT marks the passing time of the the tiny but very active Country with news, precise accounts, copyrighted interviews with vip and celebs, meticulous lists of unforgetable events and much more.
In fact, MCT gives its support to arts and culture, and it entirely backs the environmental sustainability's initiatives promoted by the Government and by SAS Prince Albert II Foundation and funds.
In these particularly challenging sectors MCT is certainly at the cutting edge.
Antesign of any other similar monegasque publication, MCT also has the merit of great readability, thanks to the extra large format, attractive graphics, ad a superb first hand photographic gallery.