Cashmirino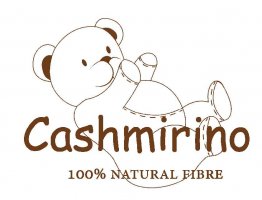 Shop online for the new collections of children's clothes
Interview with Maria Busquets founder of Cashmirino.
Tell me a little bit about your family and heritage:
- I was born in Caracas Venezuela, to a Spanish father and Cuban mother, I am the middle child of four brothers and sisters. I lost my brother when I was nineteen and this is the saddest moment of my life, I have now learned to live with him inside my heart.
I have lived in Venezuela, Canada, Spain, Switzerland, Italy and now London with my son Nicola and two daughters, Monica and Sofia. I have one nephew Nathaniel, and he along with my own children are the inspiration for my bear characters in the stories on my new website.
Did you study in Venzeuela? Where were you educated? Tell me a little about your childhood:
- Having lived in Venezuela for the first 11 years of my life, I moved to England with my older sister Carmen where we both attended boarding school in East Sussex. After the time in England, I moved back to Venezuela to continue my studies, and wanting to study medicine, I spent the last year of education volunteering in the San Juan de Dios hospital run by missionary nuns. Whilst enormously enjoying and valuing my time here, I decided eventually not to go into medicine, but my love of children and dream to work with them never faded.
Following my year volunteering, I moved to Canada to complete a year of higher education at Bishops College and soon after, onto Barcelona where I studied Economics. During my time in Barcelona, I worked with my uncle who owned an importation company, where I started to learn behind the scenes of a global business. After three years of living in Barcelona, I moved to Geneva in order to go to an American university, where I completed two Master's, one in finance and the other in marketing.
How did Cashmirino start?
- I worked in Geneva and then Milan for four years in wealth management at Merill Lynch. Milan was where Cashmirino all began. After having my first child in 1999, I realised there was practically no one selling childrens line in cashmere. I did not want fashion or trend led pieces, but classic and colourful original hand finished items, made from absolutely the best natural cashmere. Nobody else did it, so I would do it for myself. Initially I started designing items for my own children, then I realized it was a bit expensive to do a whole collection just for my children! so decided to develop the \cashmirino as a brand. The first collection went out In 2001, following this, I employed a sales representative. Although I was managing the brand in its infancy from home, Cashmirino was soon being sold in boutiques in and around Italy. From this point on, Cashmirino started to grow steadily, obtaining stockists Internationally in France, the UK, Japan, Germany and America.
How did Cashmirino expand from here?
- I finally took the plunge in 2008, when my son started full-time schooling and I opened my first store in Milan. The Burlington Arcade boutique opened in Mayfair, London in 2012 and we relaunched our website for online sales at the end of last year. The Cashmirino headquarters are now in Hammersmith London where we run the online sales and publicity and we still have an office in Milan that follows the production, I work between the two.
Where are the Cashmirino collections made?
- Each piece is created in the Country of origin of the textile being used. Cashmere from Inner Mongolia, pima cotton from Peru, and cotton, linen and wool from Italy. All of the pieces are made in the countries the materials are sourced, in turn benefitting from several decades of experienced local craft – I also firmly believe in investing in the experts of each textile and honoring each craft across the globe. This way of working and the use of non-mass produced skills, also means the collections are naturally limited-edition due to the number of indigenous crafts-people in each country - and the availability of the fabrics themselves.
I ensure we work with passionate and involved mothers in small boutique ateliers, I want to provide employment and support to as many local communities and families as possible.
Can you explain the concept of the Teddy Bears and the story books?
- On the website we feature digital story books, which I write, with characters based on my family, they are teddy bears who journey to far flung places such as Mongolia or Peru in search of adventure, exploration and education. Whilst creating a close community, the bears teach children in interactive and organic ways- they look to enrich family relationships such as promoting sibling friendships, they explore how clothing is made and where the textiles come from. Additionally they offer creative ideas for families, such as recipes for cakes, dressing tips and fun digestible lessons on art, history and geography. Weekly newsletters go out to parents who subscribe, creating a really lovely supportive and inclusive community.
In the coming months, both the teddy bears themselves and the hard back published story books, will be available alongside the clothing and accessories, bringing the brand to life in a unique way.
Cashmirino is available worldwide through top retailers and available online at www.cashmirino.com and www.farfetch.com.
Cashmirino
Via San Pietro all'Orto, 3 - 20121 Milano (MI) - IT
Tel: +39 02.76025965