Ladin cuisine and typical tastes of Trentino in a characteristic mountain hut
When you arrive at Ciampedie, by cableway from the town of Vigo di Fassa or on skis from the Catinaccio ski area, as well as enjoying nature and the spectacular view of the Dolomites, you cannot forget to savour some dishes of the Ladin cuisine.
In a typical mountain hut, located in a natural balcony of the Dolomites at 200 meters above sea level, right on "Dolomites Cheese Route", the taste of tradition is hidden.
At Baita Checco ancient values and traditional recipes are reinterpreted in a modern key by the young chef Matthias Trottner, who together with his family every day brings local products to the table.
So between typical dishes such as cheeses and appetizers of local cured meats, soups, Tortelli, homemade Canaderli and spätzle, sauerkraut, game, Linzer cakes, Sacher and strudel, served in the panoramic room or in the small wooden "stua", the meal turns into a real journey to discover Ladin cuisine, as simple as it is great!
If, on the other hand, you want to spend an unforgettable summer evening, let yourself be led into the midst of nature at sunset, and then taste the great classics of Ladin cuisine paired by good local wines.
Mountain air, they say, make you hungry... then what taste at 200 mt!
Try it for yourself!
Do you want to experience the thrill of flying in the woods of King Laurin?
Don't miss the ride of this summer on the FLY LINE Catinaccio Rosengarten, the overhead wire route through the woods, 1.100 m long!
Download the price list and information for the 2020 season!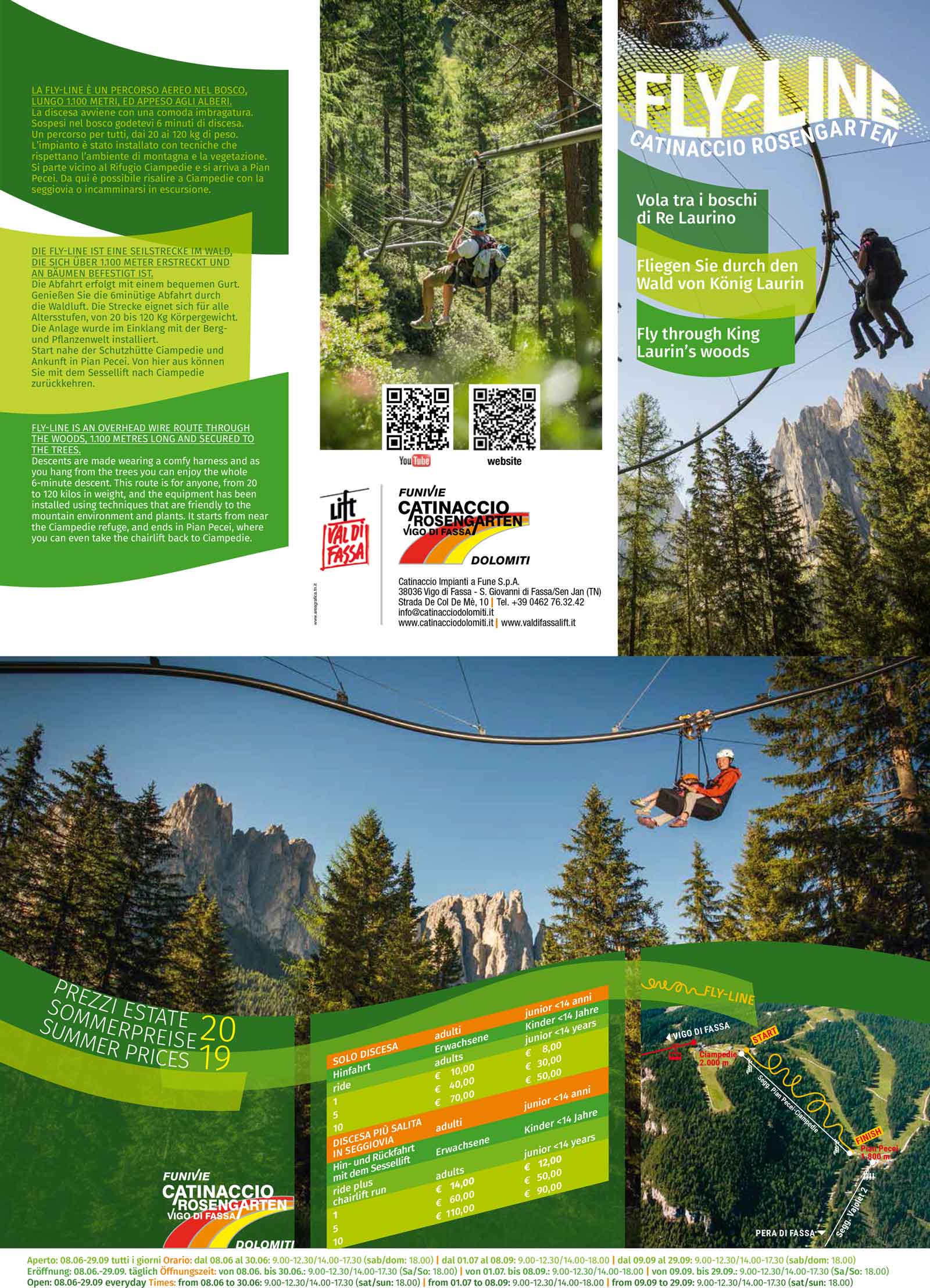 Baita Checco
Località Ciampedie - 38039 Vigo di Fassa (TN) - IT
Tel: +39 335 7021414