Vero Aceto Balsamico D.O.P. Acetaia Marisa Barbieri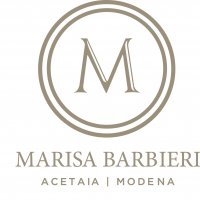 Visit the acetaia in Modena to discover the true Balsamic Vinegar D.O.P.
A visit to the Marisa Barbieri's Acetaia in Modena means discover the true Balsamic vinegar D.O.P. as well the history of a family: each drop of the precious black gold is a real dip in the ancient flavours of the territory. This precious vinegar offers not only a unique seasoning but allows you to share the great tradition of the Barbieri family that, from centuries, proudly provides to customers the authentic flavour of this distinguished product.
Artisan production of true Balsamic Vinegar D.O.P.
Marisa has preserved with wisdom, passion, and dedication the inheritance left by her father Gino: 150 barrels of fine woods, dating from the late 1800s, until the present day.
From these barrels are produced the special selections of the true Balsamic Vinegar D.O.P., ready to satisfy the most demanding palates and to add a refined and familiar touch to this precious gift.
Book a visit and tasting of true Balsamic Vinegar D.O.P. at the acetaia in modena
Explore the collection, the special selections, all curiosities and combinations visiting shop online.
Discover the vinegar factory and its history reserving your visit at the Acetaia in Modena.
Book a visit and tasting of true Balsamic Vinegar D.O.P.: info@acetaiabarbieri.it
Vero Aceto Balsamico D.O.P. Acetaia Marisa Barbieri
Via dei Bononcini 88 - 41124 Modena (MO) - IT
Tel: +39 339.8496304