Cashmirino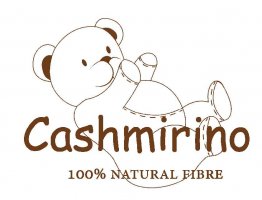 Cashmirino, quality of fabrics with care for the environment and children's health
Maria Busquets, CEO of Cashmirino, was invited to present at the OMINA Summit in Costa Rica. The focus of this talk was the question of how Cashmirino contributes to the sustainability of the environment.
Cashmirino has a long tradition of designing collections with love and care for our children, protecting their skin, allowing their bodies to breathe and to move comfortably, without restriction.
Cashmirino takes care of the children, as well as the environment, producing with responsibility and creating a sustainable attitude.
To achieve this goal Cashmirinos strategy is based upon four fundamental pillars:
- Use of 100% natural fabrics and fibres, such as cashmere, silk, linen, pima cotton and royal alpaca. Natural fibres are always absorbent, breathable, anti-allergic and durable. They keep the child's temperature regulated too. It is true that a garment in natural fabric costs more, but it also lasts a lot longer and can be passed down between siblings for generations.
- Responsible design. Cashmirino dresses children like children to prolong their innocence and respect their nature. Doing this, we do not create fast fashion but classic styles that can be worn today and tomorrow. When Maria designs her collections, she always uses new colors that perfectly matches them with the styles of the previous year, allowing the garment to be recycled and extending its durability.
- Strict quality control. Cashmirino follows each step of the design and production process. Production is a team effort of continuous communication and exchange of opinion, to ensure the final product respects the Cashmirino philosophy and excellent standard of quality.
- Artisan production and handmade finishing. The constant and close intervention in the manufacturing process can only be done when the production itself is of an artisanal nature. By producing with artisans, we are supporting small centers with autonomous workers and collaborating within their communities. Cashmirino love to work with skilled artisans and is proud to keep all these traditions of hand embroidery, crocheting and smocking alive, which would never survive in industrial productions.
Cashmirino designs and creates pieces to wrap your children up with the smoothest, natural and highest quality fibres and fabrics, respecting the environment, collaborating with skilled artisans and maintaining their traditions.
Cashmirino is available worldwide through top retailers and available online at www.cashmirino.com and www.farfetch.com.
Cashmirino London
31 Burlington Arcade, Mayfair - London W1J 0PY - Regno Unito
Tel: +44 20 7495 0708
Cashmirino
Via San Pietro all'Orto, 3 - 20121 Milano (MI) - IT
Tel: +39 02.76025965