Gioielleria Dante Cardini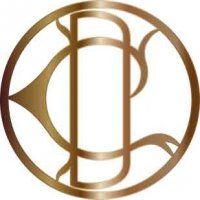 From 1888 the jeweller Dante Cardini has been one of the reference points of the goldsmith's art on Ponte Vecchio in Florence.
You will be welcomed in an elegant and informal atmosphere by the owners Elisabetta and Massimo, fourth generation of the Cardini family. For a unique and unforgettable experience, where buying jewellery becomes an emotion, a lasting memory of a special day, of a trip to Florence, on the incredible Ponte Vecchio.
To the clients who buy an engagement ring, anniversary ring or wedding rings, we propose a special and exclusive event: on the fourth floor of our boutique is situated the only spectacular terrace on the roof of Ponte Vecchio, an historic, magical place, the ideal setting for a marriage proposal, an anniversary celebration or for a photo opportunity on your wedding day.
We wish to offer our clients an unparalleled emotion, an experience in one of the most exclusive locations in the world.
For the more discerning clients, it will be possible to book an exclusive dinner for two, a renowned Florentine Hotel will render the occasion novel and unrepeatable, pandering to every need and request from the menu to the set up.
Gioielleria Dante Cardini
Ponte Vecchio, 34/R - 50125 Firenze (FI) - IT
Tel: +39 055.212928
Fax: +39 055.21928