Martina Vidal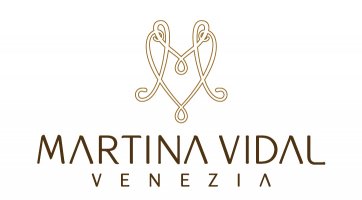 the typical needle lace of Burano
Venice is famous throughout the world not only for being " the city of water", but also for its Burano lace that for centuries has been the decoration on the clothes of ladies, nobles and cavaliers.
On the island of Burano, near Venice, is situated Martina Vidal, where for four generations they have produced, with passion, this precious handwork, the typical needle lace of Burano.
The Studio Martina Vidal, Venice is a household linen shop, envisaged by the siblings Martina and Sergio Vidal as a concept store, where they are able to transfer the experience, the know- how and the ability of their forefathers, to satisfy even the most discerning clients.
Conceived as an artisan workshop, today the studio is located in a three storey building, the products on sale are accessories and linen goods for the home and the person.
The unique and inimitable creations, Made in Italy, by request, bespoke, are produced with precious, high quality, fabric: cashmere, silk, sateen and the finest linen.
In addition to the shopping space, Martin Vidal has created the Venice Secret Garden: a garden extracted from a typical Venetian vegetable plot, where guests can relax, maybe sipping a cup of coffee.
Martina Vidal
Via San Mauro 307, 308, 309, 311 - 30142 Burano (VE) - IT
Tel: +39 041.735523
Fax: +39 041.735581