Micromega Ottica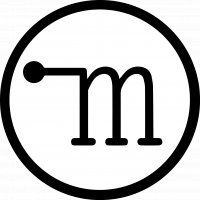 If your spectacles are not just an accessory and you wish to wear something unique and truly exclusive, Micromega Ottica in Venice is the place for you.
The spectacles produced by Micromega Ottica are essential, elegant and refined, from the irreverent to the discrete or almost invisible, they are acknowledged to be the most lightweight in the world.
There are an infinite number of possible styles and customised spectacles on offer to each client.
No glue, no screws and no welding is used in these incredible resistant frames.
The lenses are "sewn" by hand with special titanium alloy wire, combined with diverse materials both precious and technological, such as natural horn and carbon fibre.
They can be enriched, turning your spectacles into jewels by making the frames in gold or applying diamonds, sapphires or rubies.
All frames are made from scratch from the moment of ordering for either prescription spectacles or sunglasses.
They are made to the clients specific requirements and choices, no two spectacles are the same.
Various international patents are at the origin of these extraordinary products.
It can be said that they are the most exclusive spectacles in the world, because produced and sold uniquely at San Marco in the centre of Venice.
Micromega Ottica
Calle delle Ostreghe 2436 San Marco - 30124 Venezia (VE) - IT
Tel: +39 041.2960765