Palais Moiré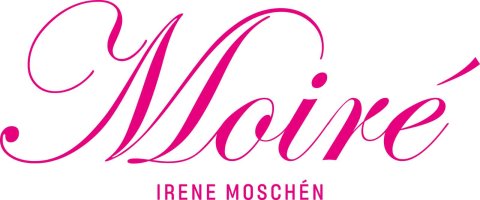 Fanciful and very elegant garments in the luxurious and elegant atmosphere of the Palais Moirè
Moiré is synonymous with ... bright colours and an original mix of styles. Undoubtedly, the colour, combined with a match of fanciful and very elegant garments, is the hallmark of Irene Moschén's Flagship Store, a boutique permeated by a refined atmosphere located in an ancient building in the heart of Bolzano.
Here you can find the cardigan created by an successful fashion star, a dress designed by the avant-garde designer and even a T-shirt of a young emerging designer, because Palais-Moirè does not offer the usual Italian and international fashion brands, but a selection of over one hundred exclusive and trendy brands from all over the world. As Irene Moschén, the head, heart and soul of Moiré Fashion, is keen to underline:
"At Palais-Moirè we don't work with well-known brands: we find it too ordinary to wear a simple sweater only to show a famous logo. No, we want to find a style of clothing from the wide range of the fashion world. It's like with a good drink: you can simply offer a thirty-year-old whiskey or mix it creating a truly original cocktail. Furthermore, fashion should not be designed only for skinny models on the catwalk, but for the everyday life, because people are all different in shapes and sizes. I apply this line of thoughts as a guide in all my decisions, as an expert in this sector and motivates me: fashion, in fact, cannot be limited to size XS".
So, if you are looking for a unique and personalized shopping experience, in a luxurious and très chic environment, the fashion consultants of Moiré Fashion at Piazza delle Erbe are waiting to guide you in the choice of shapes, colours, patterns, fabrics and precious materials to create the outfit that best match your personality.
IRENE MOIRÉ SHOPS:
Smartys Moiré
Via Dr. Streiter Gasse, 34 - 39100 Bolzano (BZ)
Tel: +39 0471 975153
www.moirefashion.com/smartys-moire-bozen-bolzano
Irene Moiré Merano
Corso della Libertá, 136 - 39012 Merano (BZ)
Tel: +39 0473 231461
www.moirefashion.com/irene-moire-meran-merano
Palais Moiré
Piazza delle Erbe, 9 - 39100 Bolzano (BZ) - IT
Tel: +39 0471 324580