SUITES AND VILLAS IN MASSA LUBRENSE FOR A SEASIDE HOLIDAY
SUITES AND VILLAS IN MASSA LUBRENSE: THE EXPERIENCE OF A STAY
Renting suites and villas in Massa Lubrense allows you to enjoy a splendid seaside holiday in complete freedom.
This wonderful town at the end of the Sorrento Peninsula is an exceptional land, immersed in greenery, with breath-taking views.
The centre of Massa Lubrense is represented by Largo Vescovado, a charming terrace overlooking the sea.
Known as the "Land of the Sirens," it attracts visitors for its splendid beaches and natural landscapes immersed in a territory rich in history.
Legend has it that it was here that Ulysses was enchanted upon his return to Ithaca.
The "Bay of the Sirens" beach is that small corner of paradise that has made this land famous, a perfect destination for romantic getaways or relaxing seaside holidays.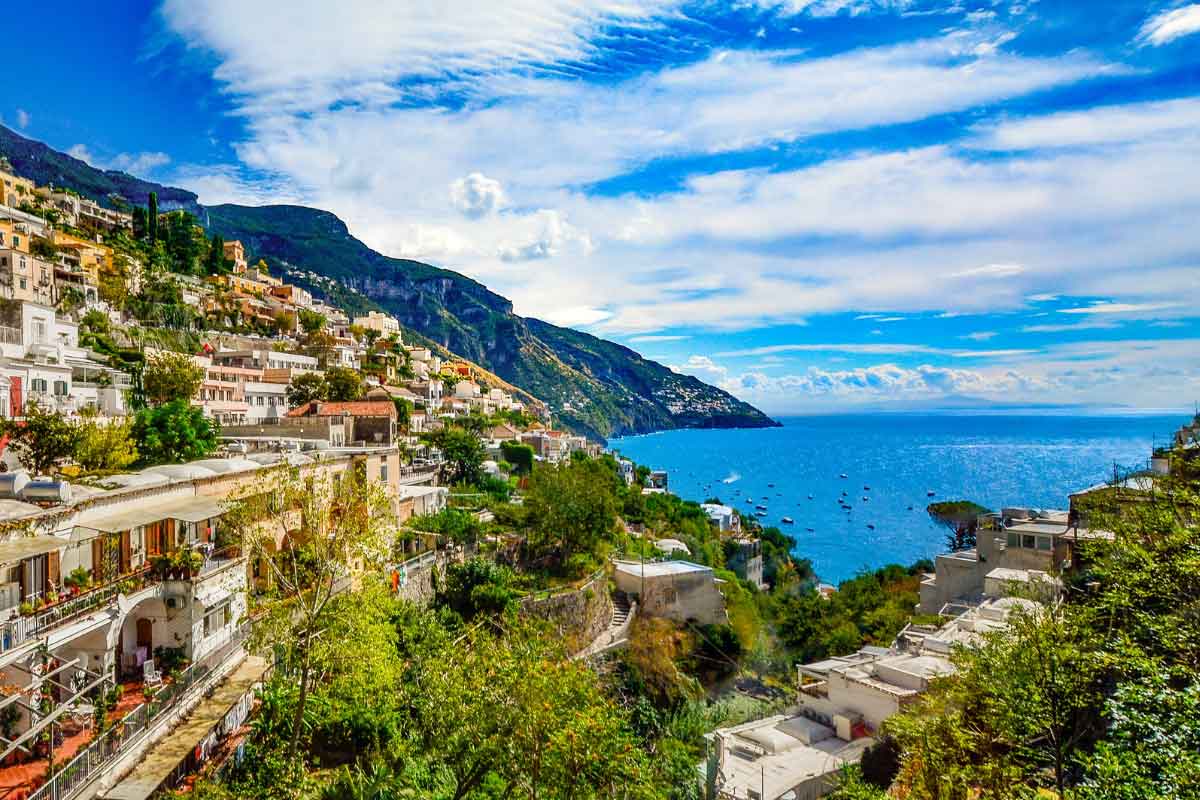 Massa Lubrense is therefore the best place for a stay off the beaten path of mass tourism, but close to the most beautiful places, an appointment with relaxation, nature and its beaches.
THE EXPERIENCE OF A STAY IN SUITES AND VILLAS IN MASSA LUBRENSE.
If you want to enjoy your stay in this Mediterranean spot to the fullest, as a couple or with the whole family, all you have to do is stay in the suites and villas in Massa Lubrense of the Sirenique Resort e villas.
All with direct access to the beach, with extraordinary design and attention to detail, these structures are ideal for an unforgettable seaside holiday on the Gulf of Naples.

THE 4 BEST SUITES AND VILLAS IN MASSA LUBRENSE
"SUITE MAISON DEL SOLE" is the first suite we find located in the charming complex of Riviera di San Montano, offering absolute relaxation surrounded by nature and crystal-clear sea.
"VILLA LIA" is instead an enchanting property with its large terrace that surrounds the structure offering one of the best views of the peninsula. Its large rooms guarantee a comfortable stay.
"TORRE DEL VERVECE" is the most characteristic structure, a tow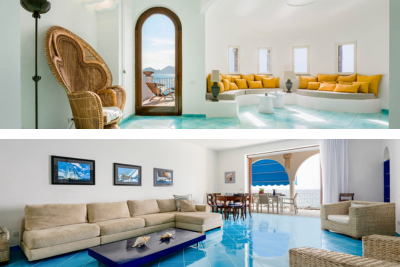 er on the sea embedded in the rock. The perfect place to spend unforgettable moments and enjoy the sun and sea breeze.
"VILLA BUON GESU" not far from the Amalfi Coast guarantees suggestive sunsets and silences cradled by the waves of the sea. The villa is ideal for those who desire total rest.
These are the perfect destinations to fully enjoy a seaside holiday in Massa Lubrense, a land rich in history, myths and traditions. Let yourself be transported by its enchanting landscapes in this splendid land.