LAKE GARDA BY BIKE: UNMISSABLE ITINERARIES
Enjoying Lake Garda by bicycle is undoubtedly a fun way to explore this region, discovering green landscapes that would be difficult to reach by other means. This outdoor adventure in the Garda nature is an ideal option for the whole family.
Cycling around Lake Garda caters to the needs of cyclists of all kinds, from those seeking challenging climbs to those simply looking for a pleasant ride in the company of family and children.
Recently, cycling has gained great popularity thanks to the growing number of enthusiasts, and Lake Garda is a perfect destination for practicing this activity, thanks to the variety of routes and the beauty of the panoramas.

LAKE GARDA BY BICYCLE: EXPLORE THE MOST BEAUTIFUL CYCLE PATH IN EUROPE
Inaugurated in July 2018, the Garda cycle path, known as "Garda by Lake" but already famous as the "dream on two wheels," is the most enchanting in Italy and perhaps one of the most picturesque in Europe. A majestic steel walkway winds along the lake, precisely in Limone sul Garda, in the province of Brescia.
La pista ciclabile è un'opera a impatto ecologico zero. The cycle path is an eco-friendly project with zero environmental impact. So far, 280,000 lucky individuals have had the opportunity to ride it, and each turn reveals a new breath-taking scenery, making the experience consistently captivating. At certain points, the path extends over the water, clinging to the sheer rock, offering cyclists a stunning view of the opposite shore. Among all the itineraries, the most recommended is the one that leads to the picturesque Forra, in the direction of Tremosine and Tremalzo, on the border with Trentino. You ride along the shores of Lake Garda, with its palm trees and marvelous blossoms that evoke a more maritime than lacustrine landscape. Then, you begin to climb to an altitude of 1,800 meters, cycling on dirt tracks and passing through ancient tunnels. Throughout the route, you will come across refuges and farmhouse accommodations where you can take a break, enjoy the panoramic view from above, and admire the beauty of the surroundings. Note: Until September, the Limonese Consortium offers guided tours to enjoy Limone sul Garda every Tuesday and Thursday. It's an easy 15-kilometer route.
WHERE TO RENT EVERYTHING, YOU NEED FOR YOUR LAKE GARDA BICYCLE VACATION
Thanks to the presence of numerous rental services, including those within accommodation facilities, there is no need to bring your own bicycle when spending a vacation on Lake Garda.For example, if you are in Limone, Tombola Rent e Bike Center Limone are waiting to provide you with helpful information about routes and recommend the most suitable bicycle for your needs.
LEISURE AND GOOD FOOD: WHERE TO EAT AND WHAT TO DO DURING YOUR LAKE GARDA BICYCLE HOLIDAY
After a day of cycling, it's time to enjoy some leisure and relaxation.If you are passionate about shopping, Vanda Boutique offers three prestigious stores on the main streets of Riva del Garda, with a carefully curated selection of the most prestigious Italian and international fashion brands. For luxury enthusiasts, , Armani gioielli and Gioielleria Tranquilli offer a wide selection of exquisite and high-quality jewelry.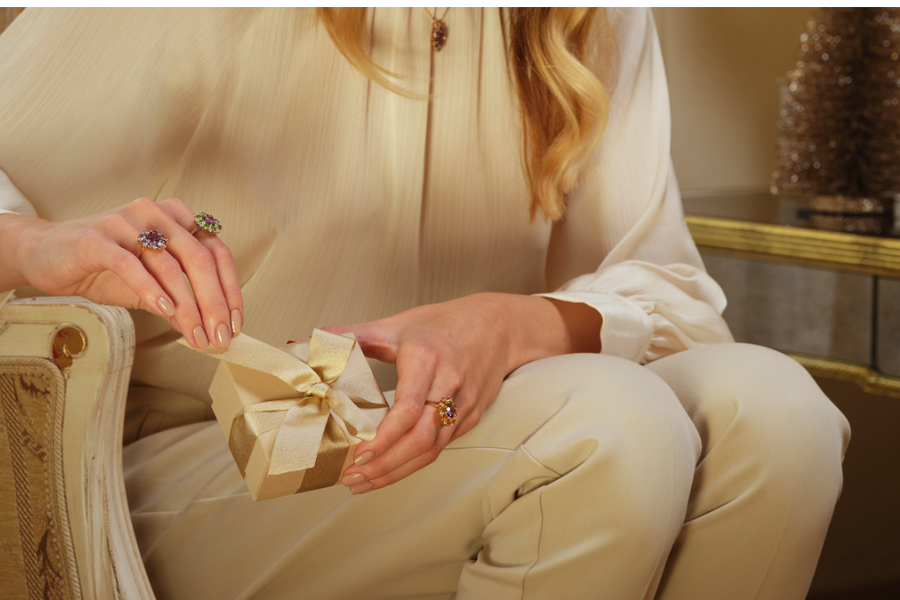 Sophisticated and elegant environments are enveloped in a welcoming atmosphere that makes customers feel at ease. Their knowledgeable staff is ready to guide you in choosing the perfect piece of jewelry. If you want to have a different experience and discover the beauty of the lake and its cities from another perspective, Dafne Sirmione is ready to accompany you on a journey aboard one of their boats.
Every day, they offer tailor-made tours and personalized excursions from sunrise to sunset, including an aperitif.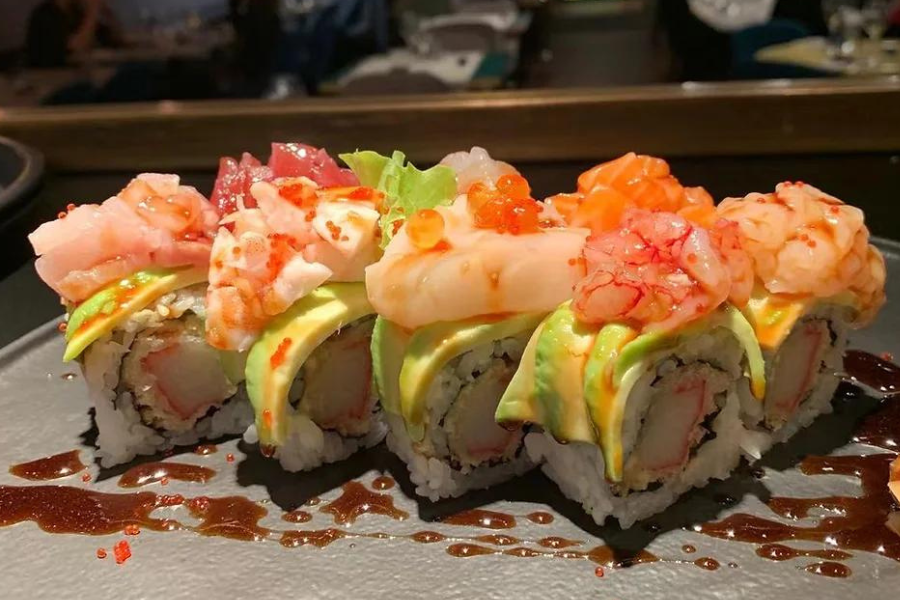 When evening falls, it's time to relax and indulge in a delightful dinner the Brunati Sushi Restaurant, for those who love oriental cuisine, is a reference point for locals and tourists who want to pamper their senses with an unparalleled culinary experience. It's an explosion of flavours with every bite!
HOTELS FOR A BICYCLE VACATION ON LAKE GARDA
The Lido Palace, a 5-star hotel in Riva del Garda, is where history meets contemporary luxury. Located among imposing rock walls that drop into the blue waters of Italy's largest freshwater basin and surrounded by a landscape that combines alpine influences with Mediterranean scents, Lido Palace embodies concepts such as beauty and well-being. The exclusivity of Lido Palace is evident in both its style and design.Nestled within a charming park on the shores of Lake Garda, the Du Lac et Du Parc Hotel offers a magical location. It features suites, bungalows, a spa and fitness centre, a multisport centre, gourmet restaurants, and first-class comforts, making it the perfect place for an unforgettable family vacation, a romantic getaway, an active holiday, or a successful business event.
If one wants to relive the past and immerse themselves in its charm within a historic residence, we find the Grand Hotel Fasano & Villa Principe.. It is a luxury hotel on Lake Garda, ideal for relaxation.The elegant suites, gourmet restaurants, and splendid AQVA SPA wellness center make this resort the ideal choice for those seeking a luxury vacation in Gardone Riviera, on the shores of Lake Garda.
Don't wait any longer to experience this wonderful journey on Lake Garda by bicycle. It is truly an experience not to be missed!