PINK NIGHT 2023: LA RIVIERA OPENS THE NEW SEASON WITH ITS SUMMER NEW YEAR'S EVE "PINK FLUID"
Pink Night 2023 is "Pink Fluid," a true message of inclusion, freedom, and fun without age distinctions.
With a clear reference to Pink Floyd, the famous British band that has had the power to reach multiple generations, it is announced as an extraordinary event that, with its new slogan "Pink Fluid," appeals to a plurality of people, to today's youth and those who have never ceased to be young at heart.
The Summer New Year's Eve will be celebrated again this year on the first weekend of July, from 07/07/23 to 09/07/23, along the 110 km of the Adriatic coast, embracing cities, castles, and enchanting villages of the hinterland.
The provinces of Rimini, Forlì-Cesena, Ravenna, and Ferrara will come to life with vitality and color, celebrating the typical values of Romagna's hospitality.
During the event, unforgettable moments can be experienced by strolling along the beaches, exploring trendy venues, immersing oneself in art, and enjoying free concerts by renowned national and international musicians. In addition to music, there will be art installations to admire, exhibitions to participate in, performances to watch, and magical fireworks to enjoy. Streets, squares, beach resorts, hotels, and monuments will be adorned in pink, creating an enchanting setting.
PINK NIGHT 2023 BECOMES PINK FLUID: DISCOVER THE ARTISTS AND SPECIAL GUESTS IN RIMINI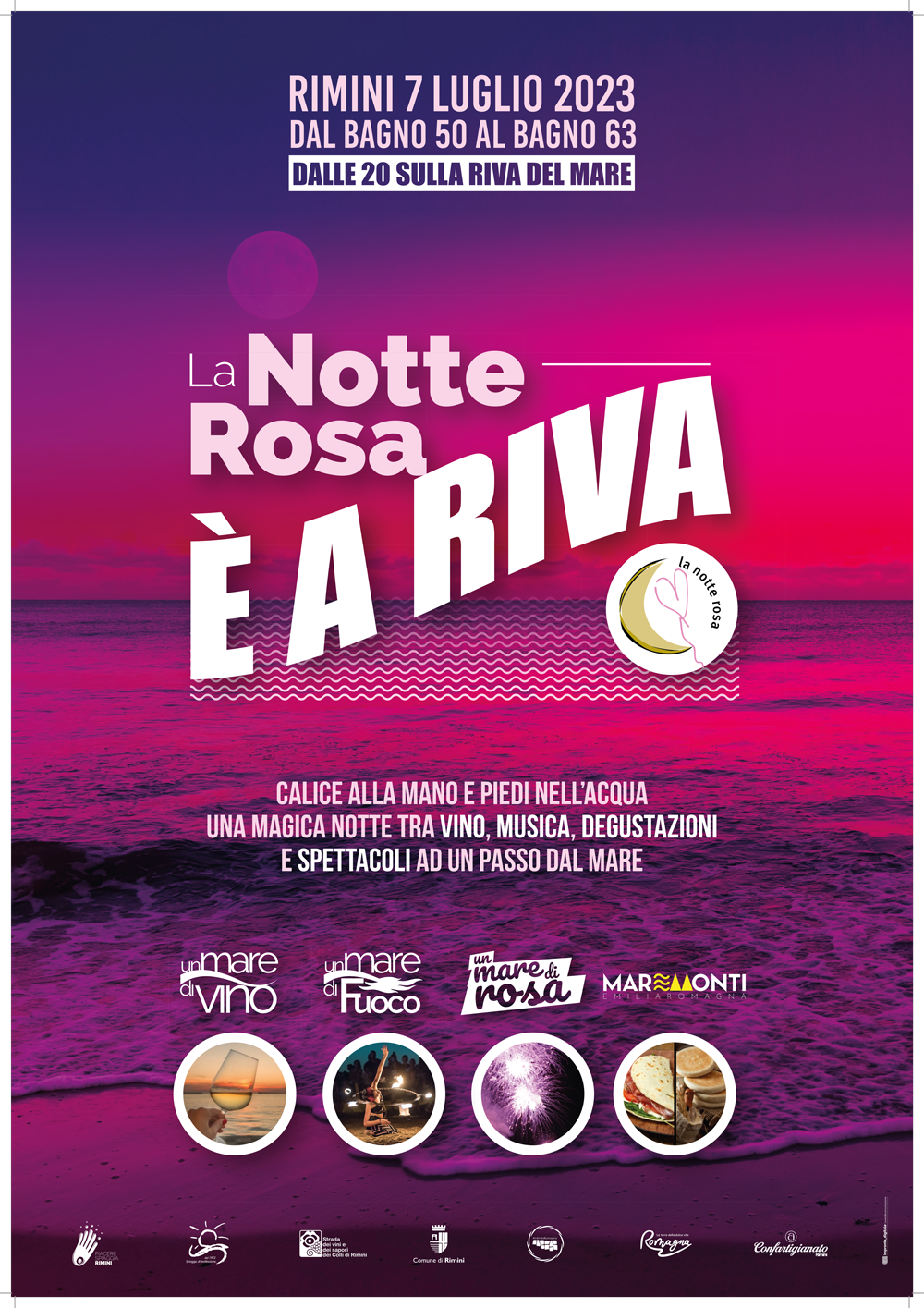 Pink Night 2023 becomes "Pink Fluid," and with this new edition, it is colored in an even brighter shade of pink, almost fuchsia, to testify to a sense of renewal and enterprise.
A collective event that involves hundreds of thousands of people every year, welcoming a diverse list of events and high-profile guests. The performances of artists such as Europe, Clementino, Shade, Riki, Alfa, Le Vibrazioni, Tim Summer Hits, Irene Grandi, Orietta Berti, Paul Kalkbrenner, Ivan Cattaneo, Johnson Righeira, Tacy Spence, Rockets, The Kolor, Belamondo, Ron, Mirko Asasei, Federica Carta, Carmen Consoli, Mika, Lazza, and Electra Lamborghini are anticipated. They will create the magical and engaging atmosphere of this extraordinary night.
Pink Night 2023 promises to be an unforgettable event. The concerts, art installations, exhibitions, and fireworks will enchant every corner of Romagna and fill it with life.
Wine, music, tastings, and performances just a step away from the sea. From Beach 50 to Beach 63, there are many appointments not to be missed with the Pink Night of Piacere Spiaggia Rimini.
There will be numerous initiatives proposed in Rimini, including two days of music in Piazzale Fellini, "Un Mare di Rosa" on the beachfront, the traditional Pink Race, and, as a preview to Pink Night, an evening in honor of ballroom dancing.
Don't miss the opportunity to experience this collective and unique celebration that infects hundreds of thousands of people every year with its overwhelming joy. Get ready to be part of a unique and unrepeatable moment: Pink Night 2023 of the Adriatic Riviera awaits you for an experience that will stay in your heart forever.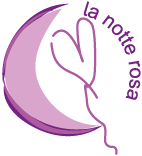 Discover the calendar of all events from 07/07/2023 to 09/07/2023 here:
www.lanotterosa.it