SUMMER IN LIVIGNO: NOT JUST TREKKING...
WHAT TO DO IN LIVIGNO DURING SUMMER
Summer in Livigno is synonymous with outdoor activities. Known primarily as a renowned skiing destination in winter, Livigno undergoes a complete transformation during the warmer months, revealing itself as a true paradise for outdoor enthusiasts and shopping lovers, capable of winning the heart of every traveller. Summer in Livigno offers breath-taking landscapes surrounded by majestic mountains and vast flower-filled meadows. The purity of the mountain air and the tranquillity that can be felt here are an irresistible invitation for those seeking a relaxing and rejuvenating escape from the hustle and bustle of everyday life.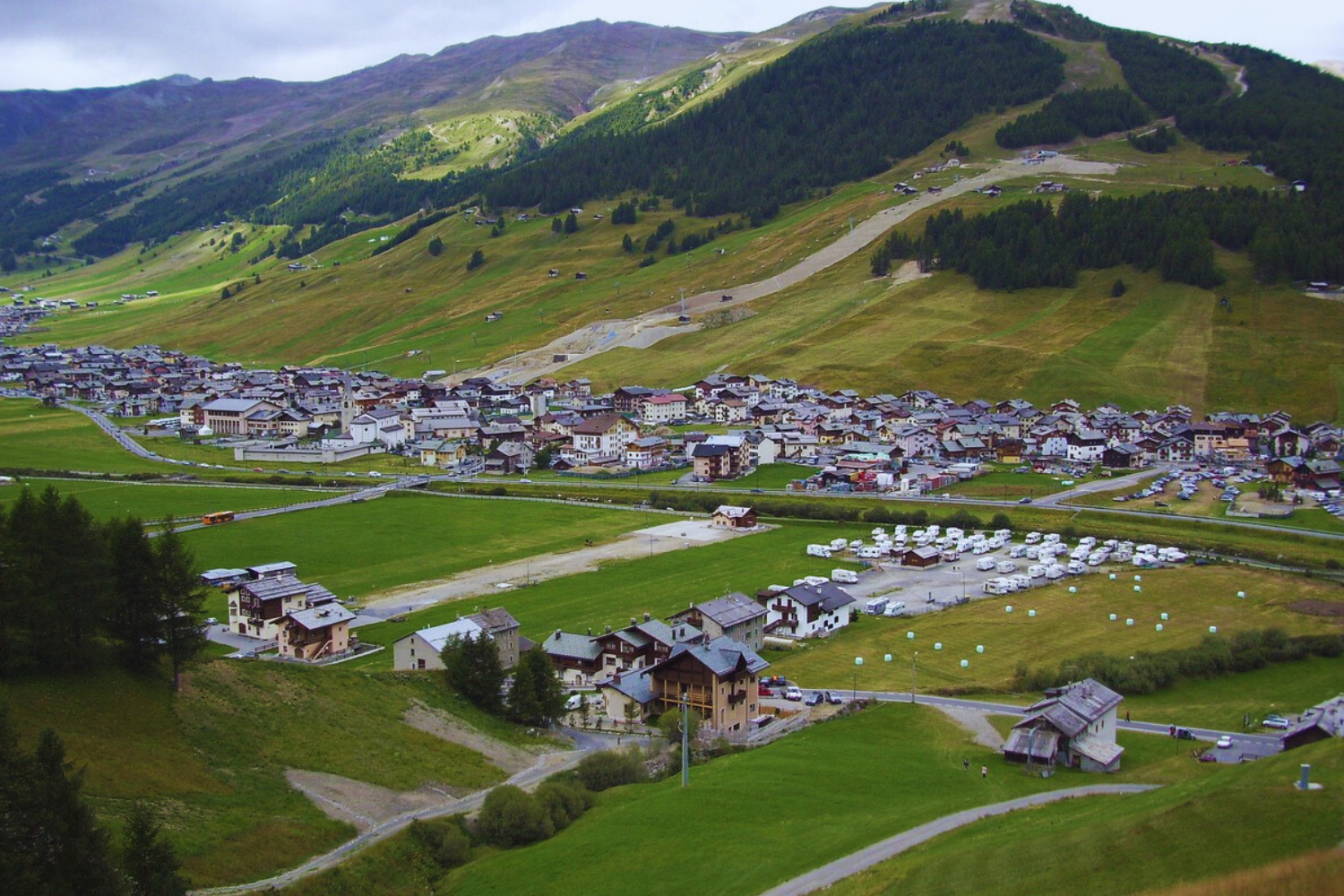 SUMMER IN LIVIGNO: DISCOVER FAMILY-FRIENDLY ACTIVITIES
In Livigno, greenery, vacation, and sports are everywhere you look. In the mountains, you can go trekking, hiking, take excursions, or go climbing. At the lake, you can enjoy kayaking, stand-up paddleboarding, or pedalling on a pedal boat. You can delve into yourself with yoga or soar high with paragliding, and of course, the entire area is a paradise for biking. During summer in Livigno, hiking enthusiasts will find a myriad of well-marked trails that wind through the forests. For lovers of trekking and hiking, there are 3,200 km of GPS-tracked routes to choose from, with different altitudes and levels of difficulty according to personal preference. If you are looking for walks in the woods, there are many valleys to discover: Val Federia, Val delle Mine, Val Alpisella, and Val Nera, with its breath-taking waterfall. For a valley route, there is the cycling and pedestrian path that runs along the entire village for 17 km, always sunny and dotted with picnic areas. Every week, there are guided excursions with Alpine Guides. Lake Livigno is also a great spot for water sports, where you can rent single or double kayaks and pedal boats for up to 5 people, perfect for a family outing. You can also opt for traditional rowing boats or, for the more adventurous, try stand-up paddleboarding. Here, you can enjoy a leisurely ride on the crystal-clear waters and reach the Floating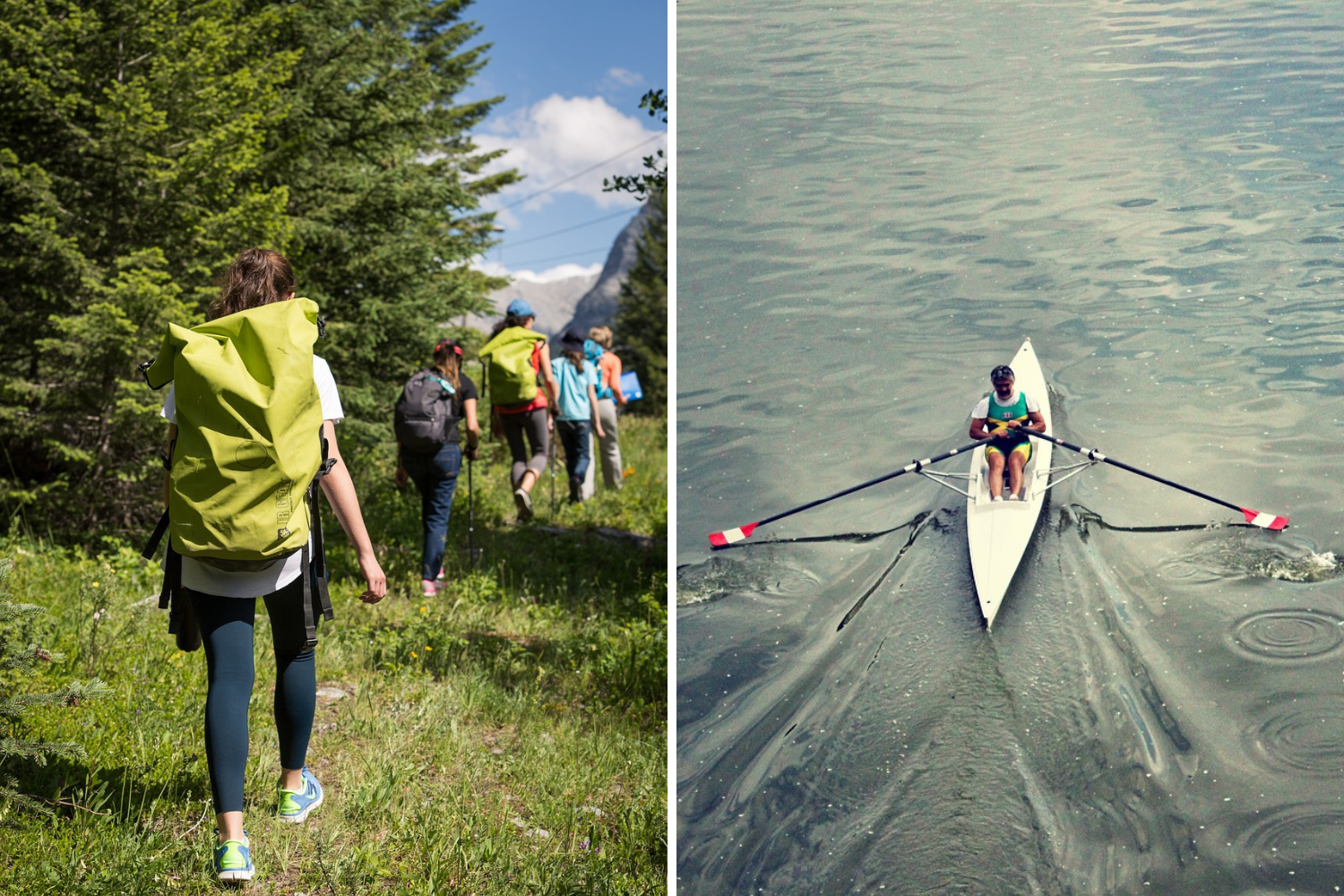 Island in the heart of the lake, a small wooden islet where you can sunbathe and relax on sun loungers and benches. With the arrival of the summer season, Livigno's Bike Park reopens for two-wheeled enthusiasts. Both experts and beginners can venture onto the mountain trails, thanks to the various itineraries available.
For a trip suitable for everyone, the ideal solution is the cycling path that stretches for 17 km along the entire length of the valley. The route, starting from the Lake area and reaching the Forcola area, also offers numerous green areas equipped for picnics and playgrounds where you can take a relaxing break during the bike ride, even with children. If you want to improve your technique with mountain biking, the Bike Skill Center offers the opportunity to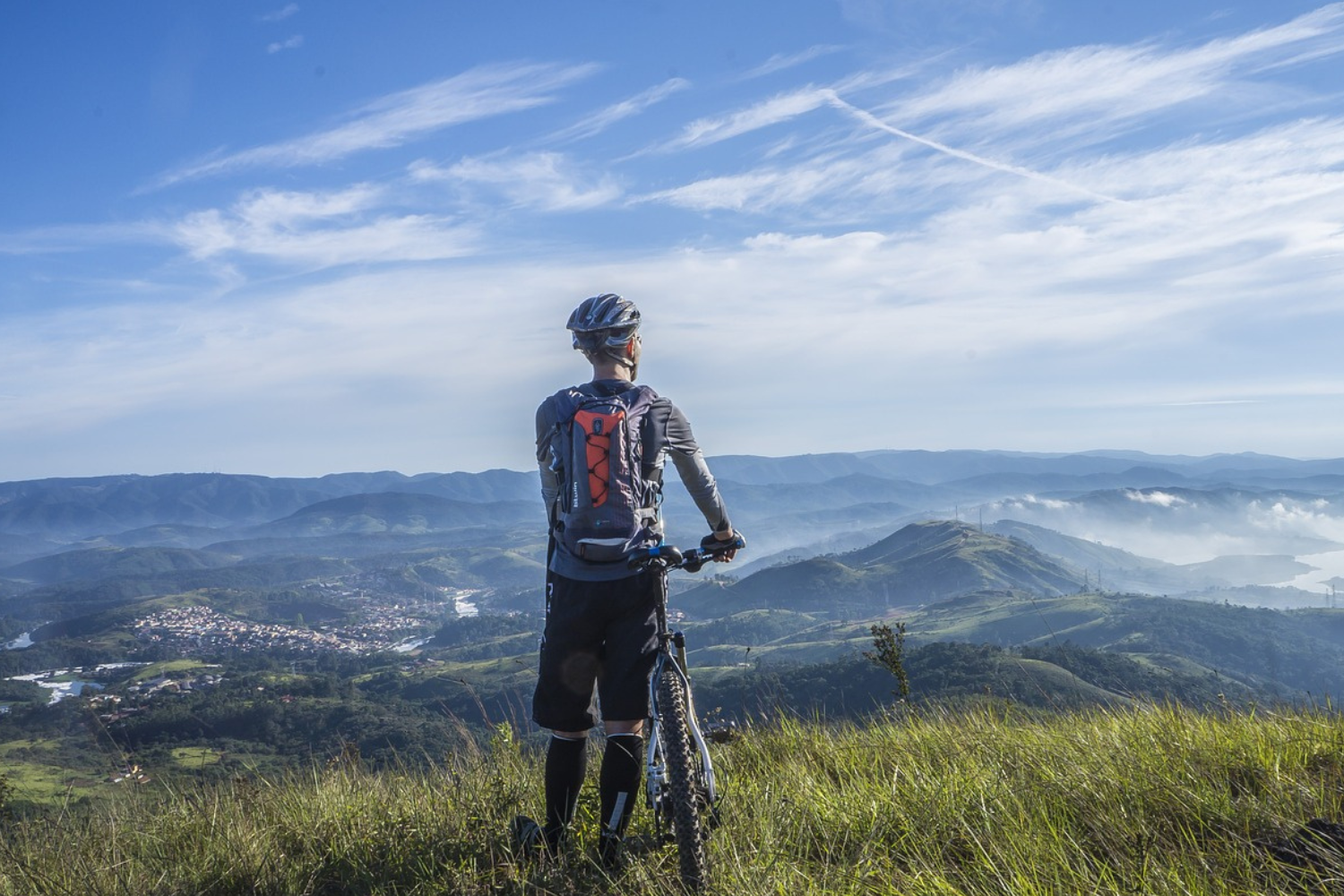 benefit from the advice of qualified instructors and provides self-guided routes.
One of the best bike parks in Italy is the Bikepark Mottolino Fun Mountain, open from June 10th, offering 14 trails divided into three difficulty levels: Blue Trails suitable for beginners, Red Trails for those who prefer smooth tracks or a technical and dynamic riding style, and Black Trails designed for downhill enthusiasts. On the other hand, Mountain Park Carosello 3000 and the Mountain Area SITAS, open from June 24th, are designed to be accessible to all types of bikers. With 50 km of trails, they are suitable for both beginners and experienced bikers, as well as families looking to have fun and release their adrenaline.
For those who prefer road biking, Livigno is an ideal starting or ending point. It is a true paradise for road bikers who can choose from numerous legendary routes such as Stelvio, Bernina, Gavia, Mortirolo, Foscagno, and Maloja. If you don't have the equipment yet but still want to experience a cycling adventure, you can rely on DAVID'S RENTAL,, a quality rental service in Livigno known for its high-quality equipment and services. With highly trained staff, they can assist you in choosing the right gear and recommend the most suitable bike based on your abilities. VERTIGO Bike Rental also offers a wide range of equipment to meet the needs of all customers. This sports-oriented business operates two shops, skillfully combining expert advice on choosing the right clothing for trekking and mountain biking with the best brands, as well as popular services such as sales and rentals of German brands Ghost and Raymon, and Austrian brand Woom.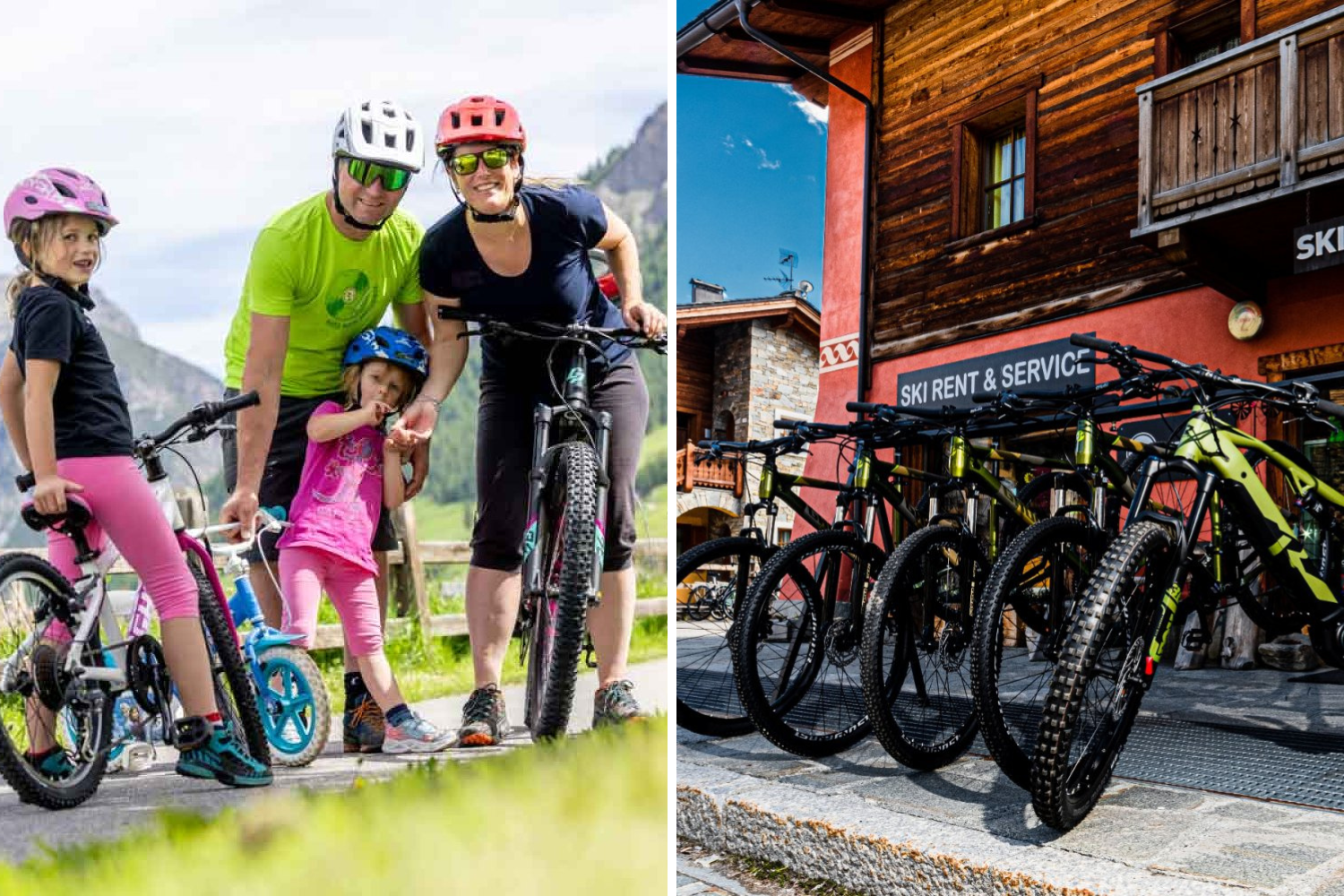 SUMMER IN LIVIGNO: IT'S ALL ABOUT SHOPPING!
Summer in Livigno is also about shopping! As every year, the sales season starts on July 6th. With over 250 Duty Free shops, the hunt for the most exclusive designer brands and the best offers is a full-fledged sport. Whatever your style, the five boutiques of the LUNGOLIVIGNO FASHION group are the reference point for fashion lovers seeking the latest collections.
LLF Woman is a temple for fashion-conscious women looking for the latest trends and exclusive brands. Here, every purchase becomes a unique experience, thanks to the magnificent view of the mountains from the first-floor terrace, often animated by exhibitions and aperitifs. Brands like Saint Laurent, Burberry, Moncler, Dolce & Gabbana, Balmain, and Versace can be found here.
LLF Man caters to contemporary men, housing the best of the entire universe of men's fashion on its three floors. From luxury brands' first lines to high-end specialists, it brings together quality and innovation.
In a mix of timeless classics and innovative proposals, LLF Contemporary Woman represents the most current and dynamic snapshot of the contemporary and metropolitan fashion world for women. It aligns with designers like Marc Jacobs, Moschino, Off-White, and new trendsetting proposals from the international scene.
LLF Kids is a dedicated corner for children, combining sophistication (Givenchy, Balmain, and Chloé) with trends (Off-White and Palm Angels).
Lastly, LLF Outlet is a unique space to visit multiple times throughout the season, searching for hidden treasures like iconic pieces from past collections or timeless Scottish cashmere sweaters. It offers the luxury of purchasing exclusive items from top brands with discounts of up to 70 percent.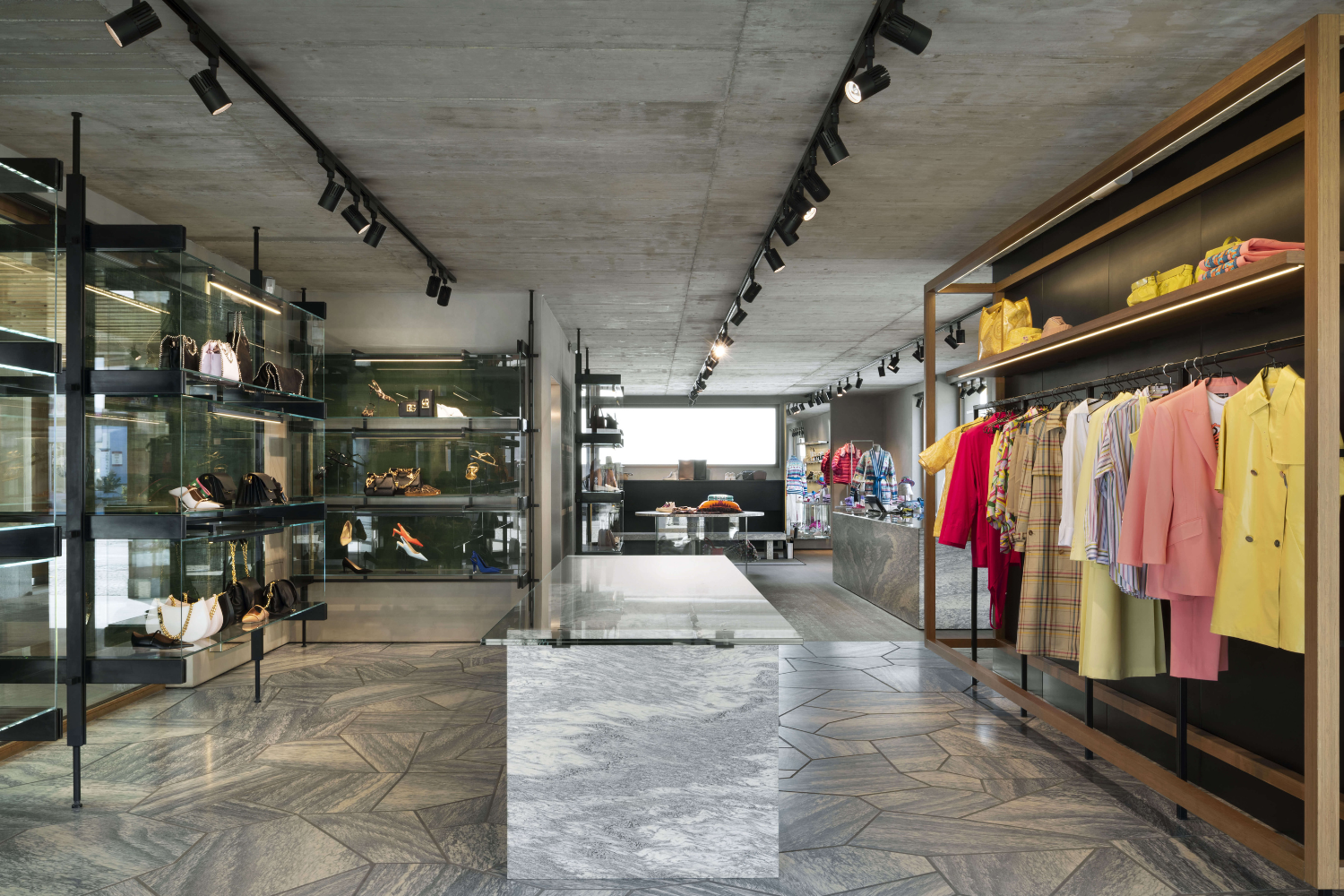 SUMMER IN LIVIGNO: HOTELS AND RESTAURANTS FOR A COMFORTABLE AND TASTY STAY
Summer in Livigno is a great opportunity to enjoy the mountain air and savour its flavours. The local cuisine is a delight for food lovers, featuring a rich variety of traditional dishes that skilfully combine fresh and authentic local ingredients. From mountain cheeses like the spreadable Bitto and exquisite Casolet to meat delicacies like speck and bresaola, Livigno's flavors offer a true culinary journey. Additionally, tasting the fresh fish dishes from the surrounding mountain lakes is a must.
Starting from July 1st, the AL PERSEF restaurant in Livigno will let you experience the emotions of discovering the flavors and aromas of this land. It offers sincere cuisine without borders, constantly seeking excellence in both local and international ingredients. The restaurant is located in the Livigno valley, where a welcoming atmosphere and a panoramic view of the valley create a pleasant setting for an evening.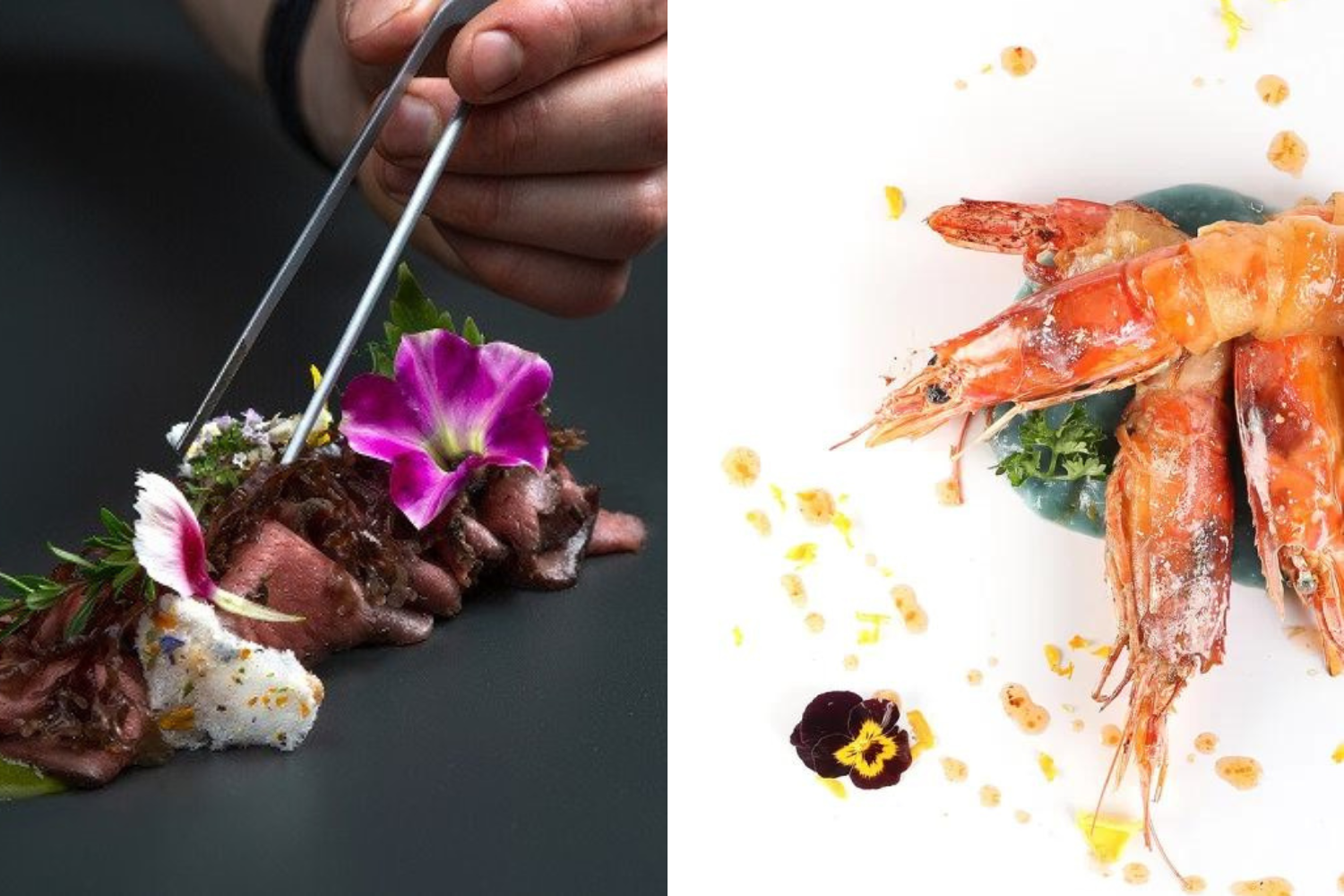 Another traditional reference point is the IL CENACOLO restaurant, where a love for cooking blends with the creativity of its team. Il Cenacolo is the perfect place for a dinner with friends, family, or your loved one. In addition to excellent food, it offers a warm atmosphere with its wooden decor, reflecting the typical mountain style.
After savouring the local products, you can relax and stay in one of Livigno's magnificent hotels.
The HOTEL LAC SALIN SPA & MOUNTAIN RESORT is surrounded by meadows in the San Rocco area and is the first resort in the Tibetan Alps, offering the luxury of simplicity and the warmth of an elegant mountain residence with its 65 rooms. The heart of the hotel is the Mandira SPA, a 1200-square-meter space for relaxation and rejuvenation of the body and mind. The surrounding area features a pool and a whirlpool with views of the Livigno peaks, as well as a saltwater bath where you can relax while the water purifies your skin, cleanses your tissues, and helps you breathe better.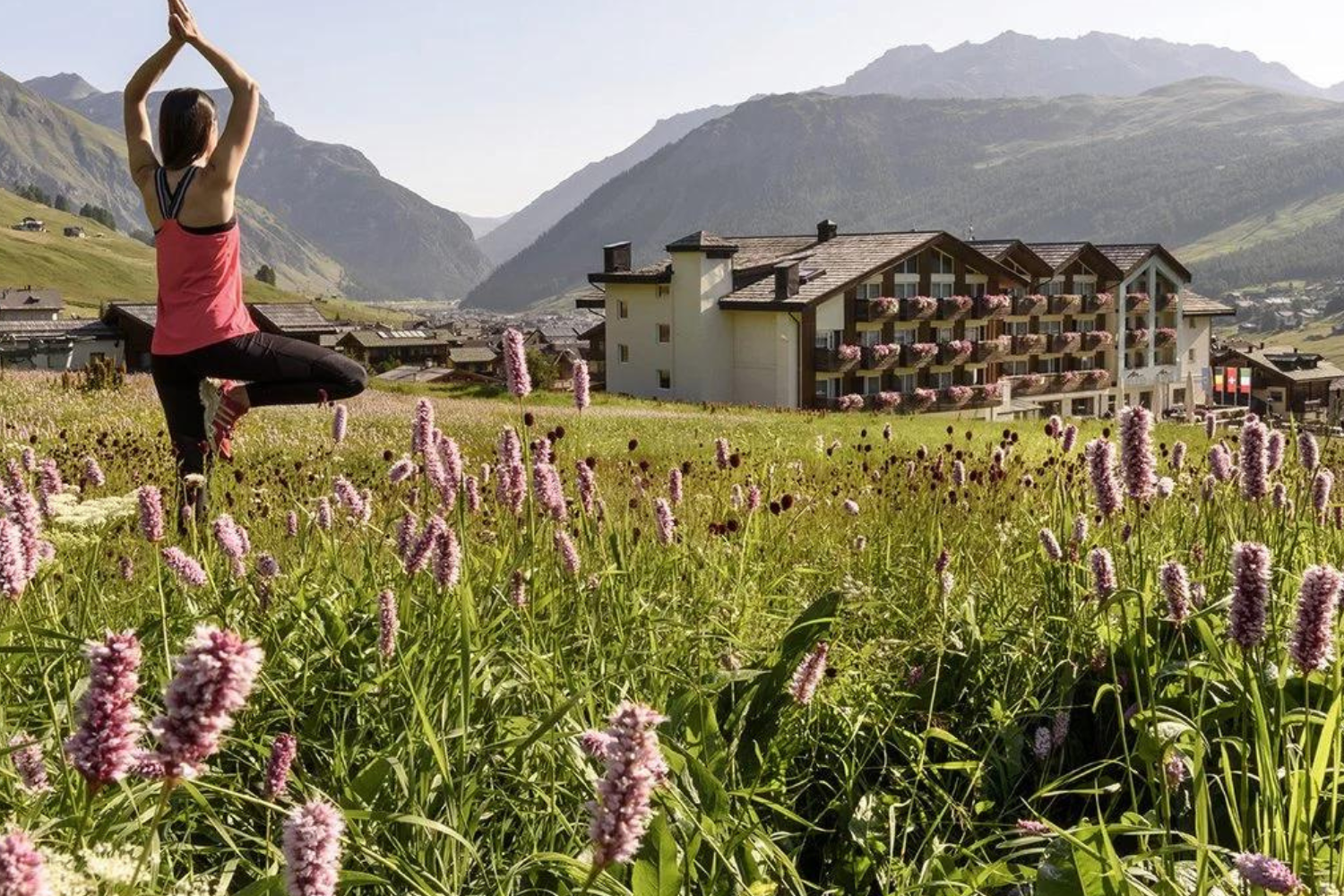 In the centre of Livigno, you'll find HOTEL CONCORDIA. With its 31 spacious rooms furnished in typical alpine style, characterized by light woods, and three fashion rooms for those who don't want to give up the glamorous atmosphere. These unique and distinctive rooms, inspired by three icons of the last century's jet set (Audrey Hepburn, Jackie Kennedy, and Grace Kelly), captivate with their refined furnishings and fashionable atmosphere. The wellness centre of Hotel Concordia**** has been completely renovated to make guests' stay even more special and memorable. The combination of wood and stone creates a perfect harmony, warm colours, and the blend of tradition and modernity enhance the senses, making it the ideal retreat to regenerate your body and mind after a day spent cycling or exploring the shopping streets.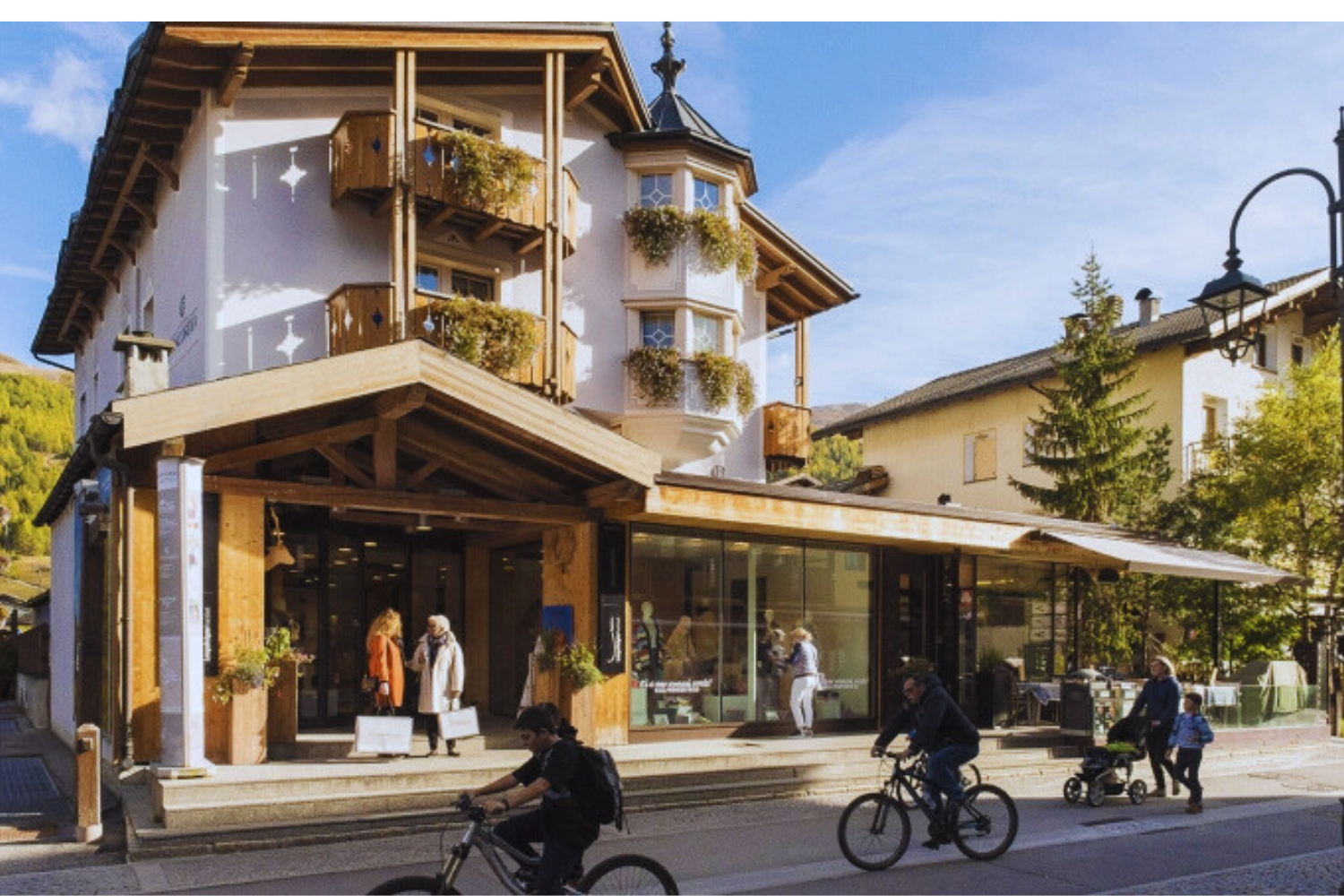 On the other hand, HOTEL ST. MICHAEL welcomes you to the heart of Valtellina. Whether you're a couple, with family, or friends, at Hotel St. Michael, you can find everything you desire for a mountain vacation focused on relaxation and well-being. This is complemented by the typical dishes of Valtellina's culinary tradition, national excellences, and truly delicious recipes based on the finest local ingredients, always accompanied by selected wines from a cellar rich in prestigious labels. In the new wellness center, taking care of yourself after a day of hiking or biking is even more beautiful and relaxing, with a Finnish sauna, a Turkish bath, and a salt room.
Back in the centre of Livigno, you'll find MHR MEETING HOTEL RESIDENCE, a brand-new B&B where you can indulge in shopping, just a few steps from "Plaza Placheda," where various summer activities are offered. The rooms and suites are bright and welcoming, all with a terrace and panoramic view, furnished in typical alpine style and equipped with every comfort. Among the hotel's services is the new wellness centre with a sauna, Turkish bath, whirlpool, misting path, Scottish shower, aromatic emulsion shower, and chromotherapy. Built with highly innovative materials, it offers every comfort. Its meticulous management ensures an intimate and pleasant environment.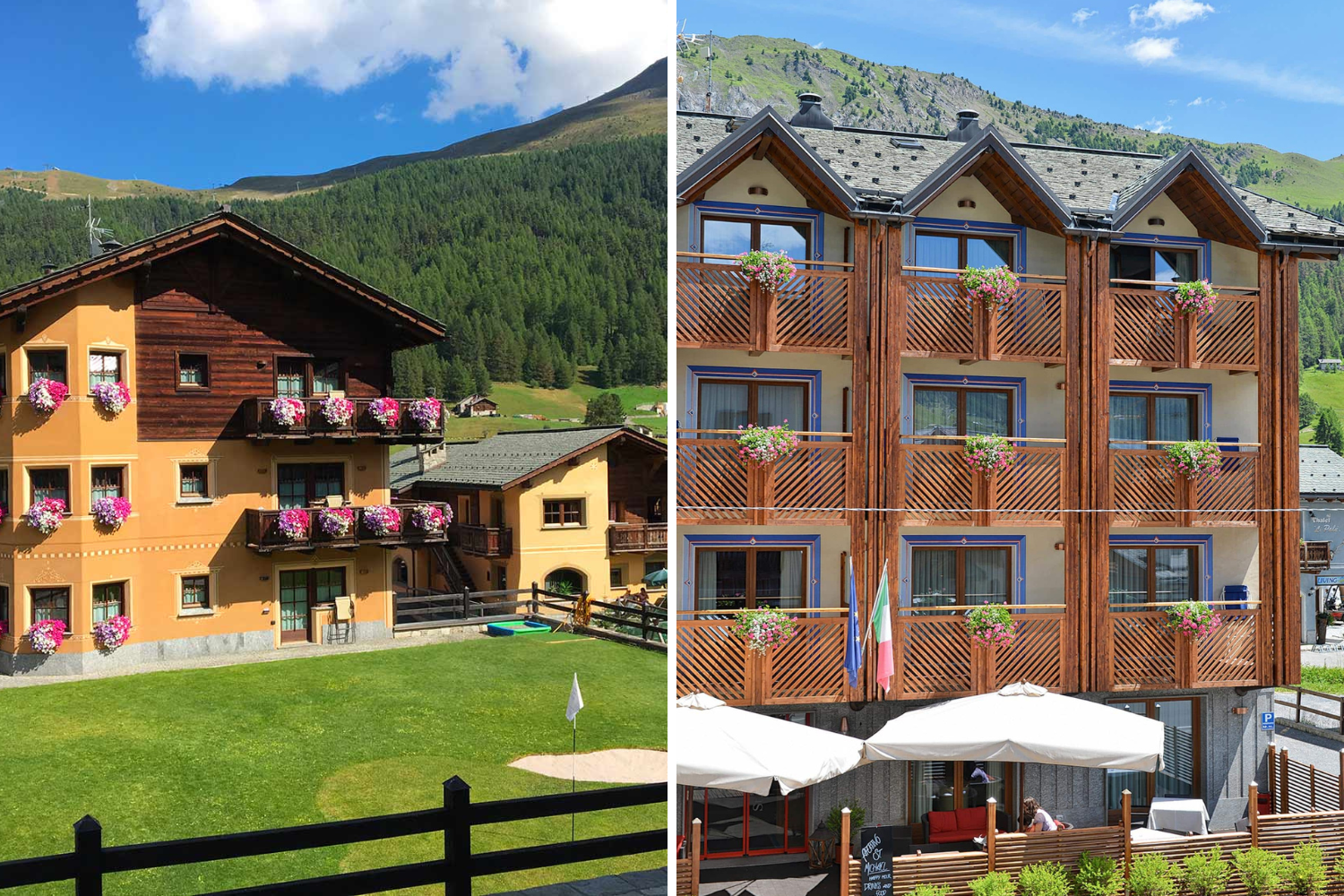 Whether you're a lover of outdoor activities, the aromas and flavours of traditional cuisine, or searching for the perfect place for a relaxing vacation, Livigno, the "Little Tibet," is the perfect destination for you. Discover everything that summer in Livigno has to offer!