A wellness & relaxation holiday at high altitudes
If you're seeking a wellness & relaxation holiday at high altitudes during the winter, there's no better place than the Italian mountains.
Winter brings with it a magical and silent atmosphere, making the mountains an ideal place to rejuvenate with a wellness & relaxation holiday. With the combination of breath-taking landscapes, wellness treatments, and outdoor activities, some resorts offer a complete experience to regenerate body and mind. Imagine yourself surrounded by forests and peaks covered in a thick layer of pristine snow, a panorama that inspires tranquillity and serenity. If you're looking for a refuge from daily stress and want to immerse yourself in an experience of pure wellness & relaxation at high altitudes, you're in the right place. Surrender to the charm of the Italian mountains and treat yourself to an unforgettable escape amidst snow and serenity.
Wellness & relaxation holiday at high altitudes: 6 spa hotels with views of snow-covered peaks
Here's a selection of the most scenic resorts in the Italian mountains, where you can leave your worries behind and embrace total well-being.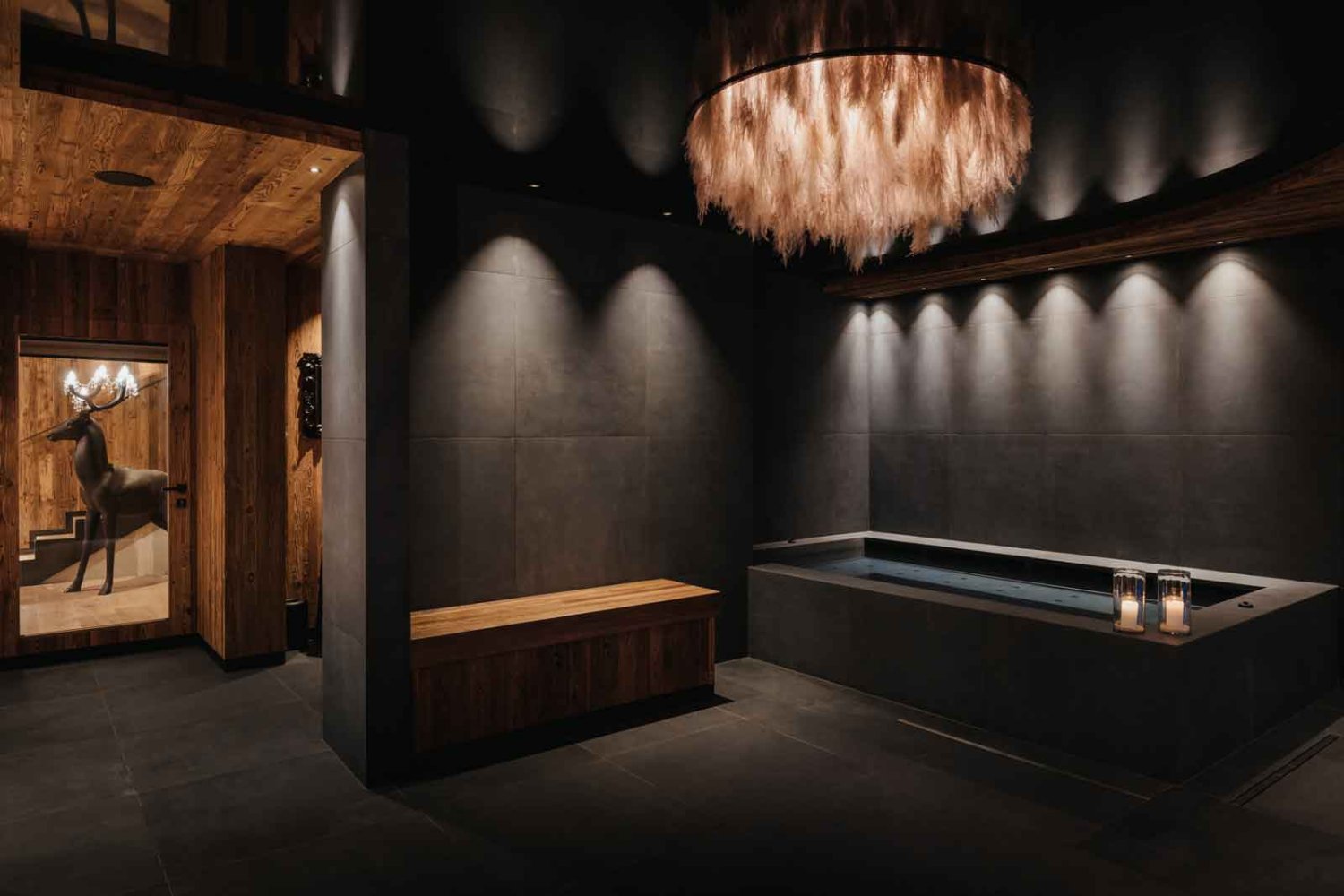 Lum d'Or SPA Chalet – Selva di Val Gardena (BZ) - Your personal luxury abode in the Dolomites
This refined chalet is your private retreat in the enchanting tourist region of Val Gardena, in the heart of the extraordinary Dolomites. The wellness area of the chalet is a regal oasis of relaxation, enriched with a Finnish sauna, Turkish bath, and hot tub. Precious materials, such as glass and noble stone, combined with the golden design of the lighting, give the Spa area a luxurious and welcoming character. The outdoor infinity pool, heated year-round and equipped with a hydro-massage corner, provides weightless relaxation with a panoramic view of the picturesque Alpine landscape. Custom wellness programs are also available, offering relaxing massages or personalized beauty treatments to ensure complete relaxation during your stay.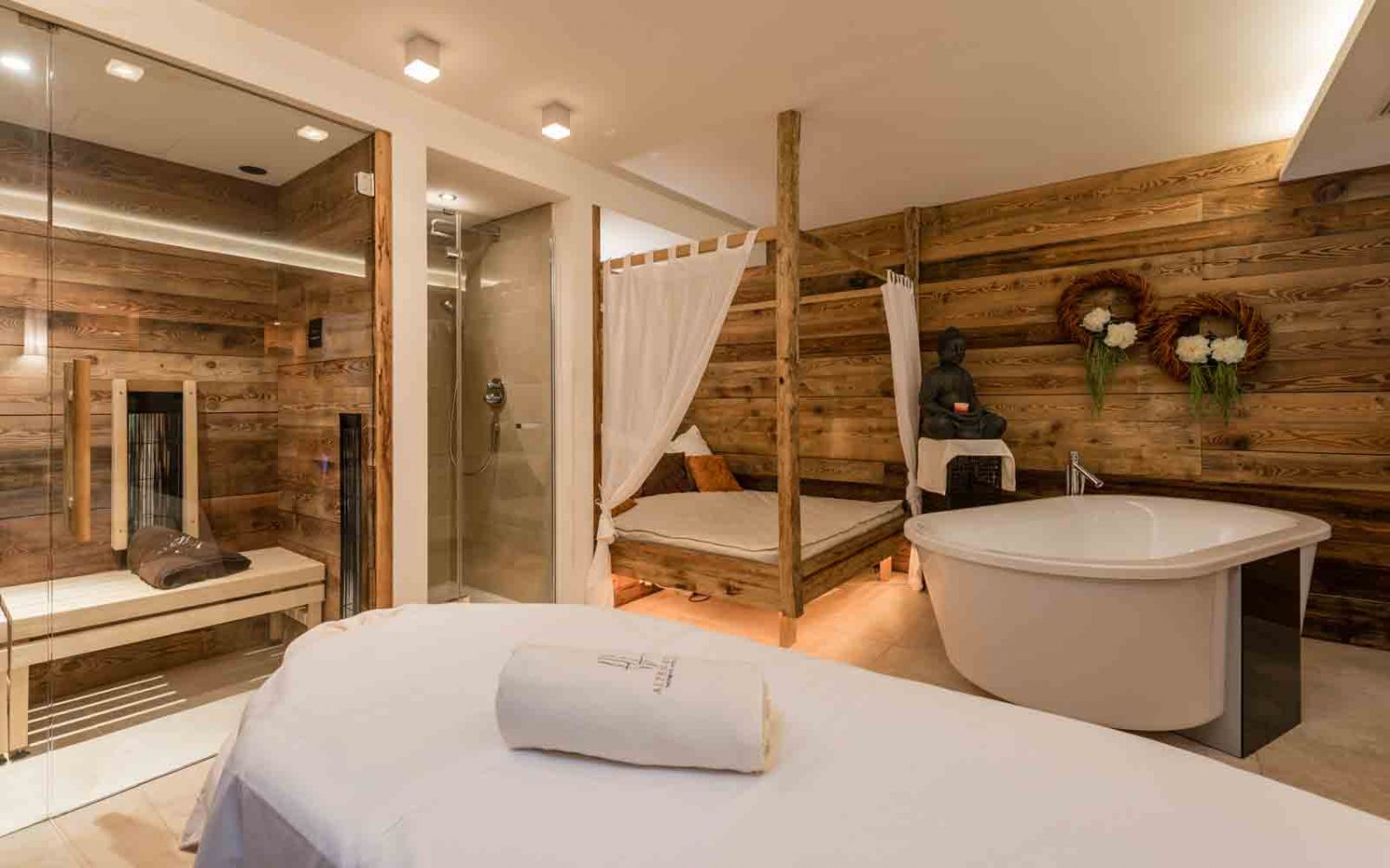 Alpenheim Charming Hotel & SPA**** Ortisei (BZ) – The art of well-being
Alpenheim Charming Hotel is a place where well-being becomes an art, and holidays transform into an unforgettable experience. After an intense day, you can enjoy a wide range of services dedicated to your relaxation and beauty. Immerse yourself in the enveloping atmosphere of the sauna and indulge in treatments inspired by Alpine tradition. Here, you can be pampered and spoiled by the art of massages or the gentleness of the "Vitalis" tub, a rich and complete concept of the bathing experience that embraces seven fundamental elements: rest and inner peace, anamnesis, tea, foot bath, reaction time, bandages, and special massages. Experience the luxury of complete care for body and soul at Alpenheim Charming Hotel, where every detail is designed to offer you moments of absolute relaxation and well-being."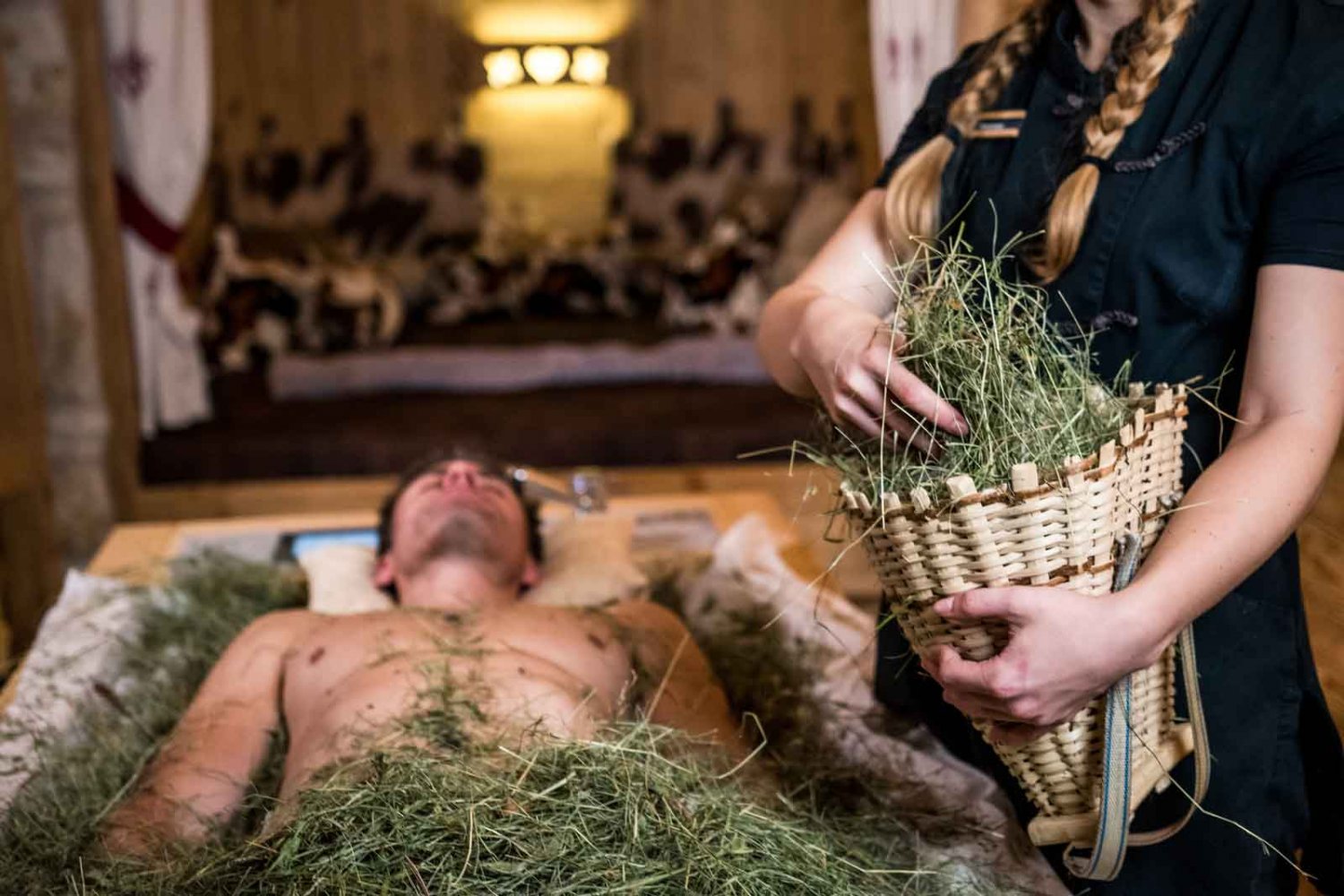 Hotel Gran Baita Dolomites ***** Selva di Val Gardena (BZ) - Harmony between body and mind
In the majestic heart of the Dolomites stands Hotel Gran Baita, a true oasis of well-being that offers moments of relaxation and Day SPA surrounded by the unique beauty of Sassolungo. Amidst environments of wood and stone that evoke the scents and traditions of Vallelunga, guests can indulge in revitalizing pampering within the prestigious Savinela SPA. Saunas, pools, and dreamy treatments blend into a unique sensory experience, guiding guests on a journey towards the harmony of body and mind. A water world welcomes guests, inviting them to swim, immerse in the whirlpool, and float gently in the "Salina" tub, where the element of water merges with the primal strength of the mountain. The variety of spaces, including a Finnish sauna, aromatic Turkish bath, exclusive snow cave, saline oasis, and hay sauna, creates a comprehensive and exclusive wellness journey.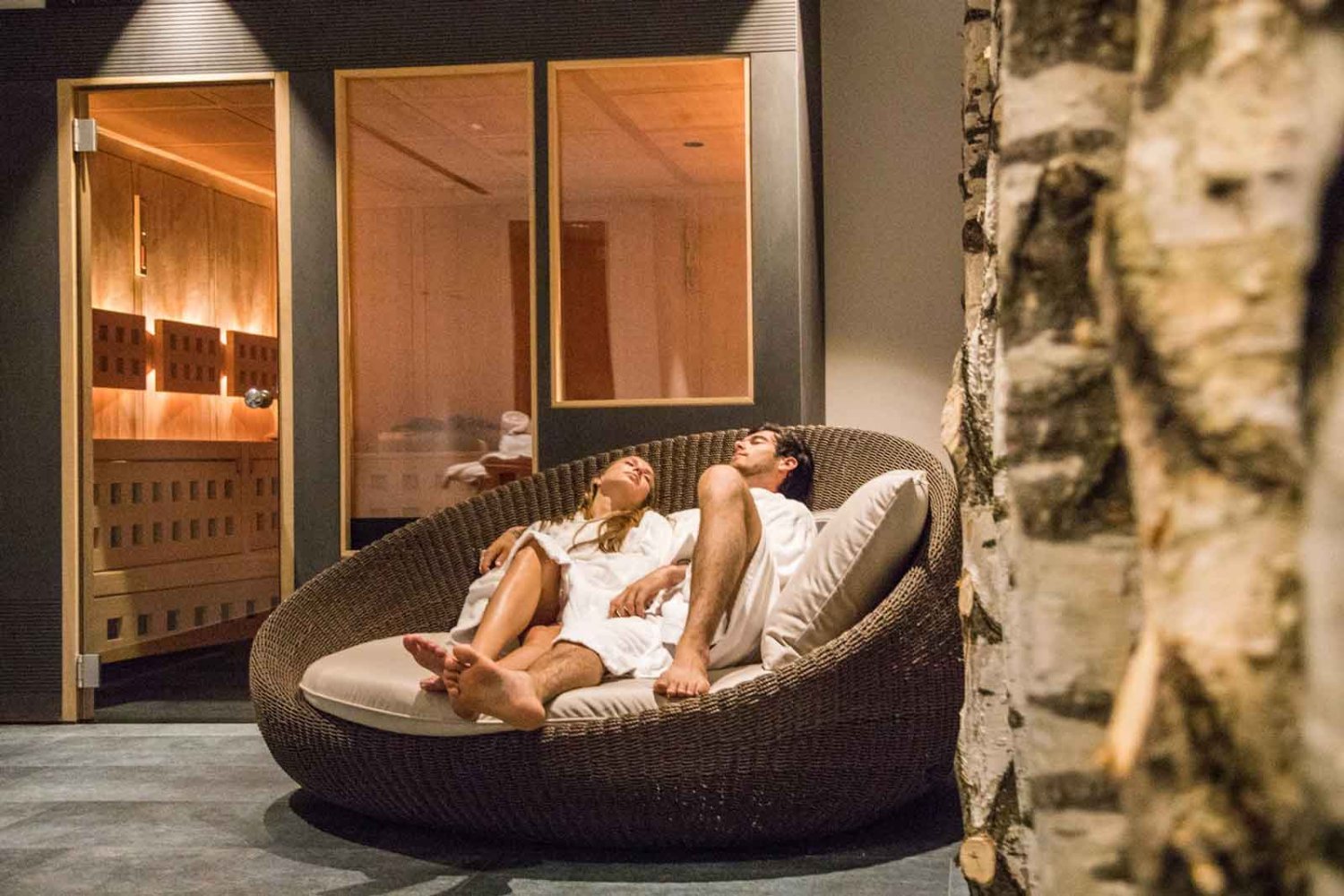 Hotel Garberhof ****S Malles (BZ) - L'hammam più grande d'Italia
In Val Venosta, on the border with Switzerland, Hotel Garberhof presents itself as a charming wellness destination, offering a multisensory experience dedicated to peace, relaxation, and well-being. The pulsating heart of this oasis of tranquillity is the Mii:Amo spa, a jewel of over 2,200 square meters that houses Italy's largest hammam, an impressive 500-square-meter area dedicated to holistic well-being. Among the offerings, personalized massages with apricot-based oils stand out, where gentle manoeuvres blend into a relaxing ritual. Baths enriched with Dead Sea salts, rose essences, and hemp sunflower seed oil are an irresistible invitation to immerse yourself in a world of pure indulgence for the body and spirit.
The inner courtyard, adorned with a natural pond, saunas, panoramic relaxation spaces, and a heated infinity pool, offers a breath-taking view of the snow-covered peaks of Ortles.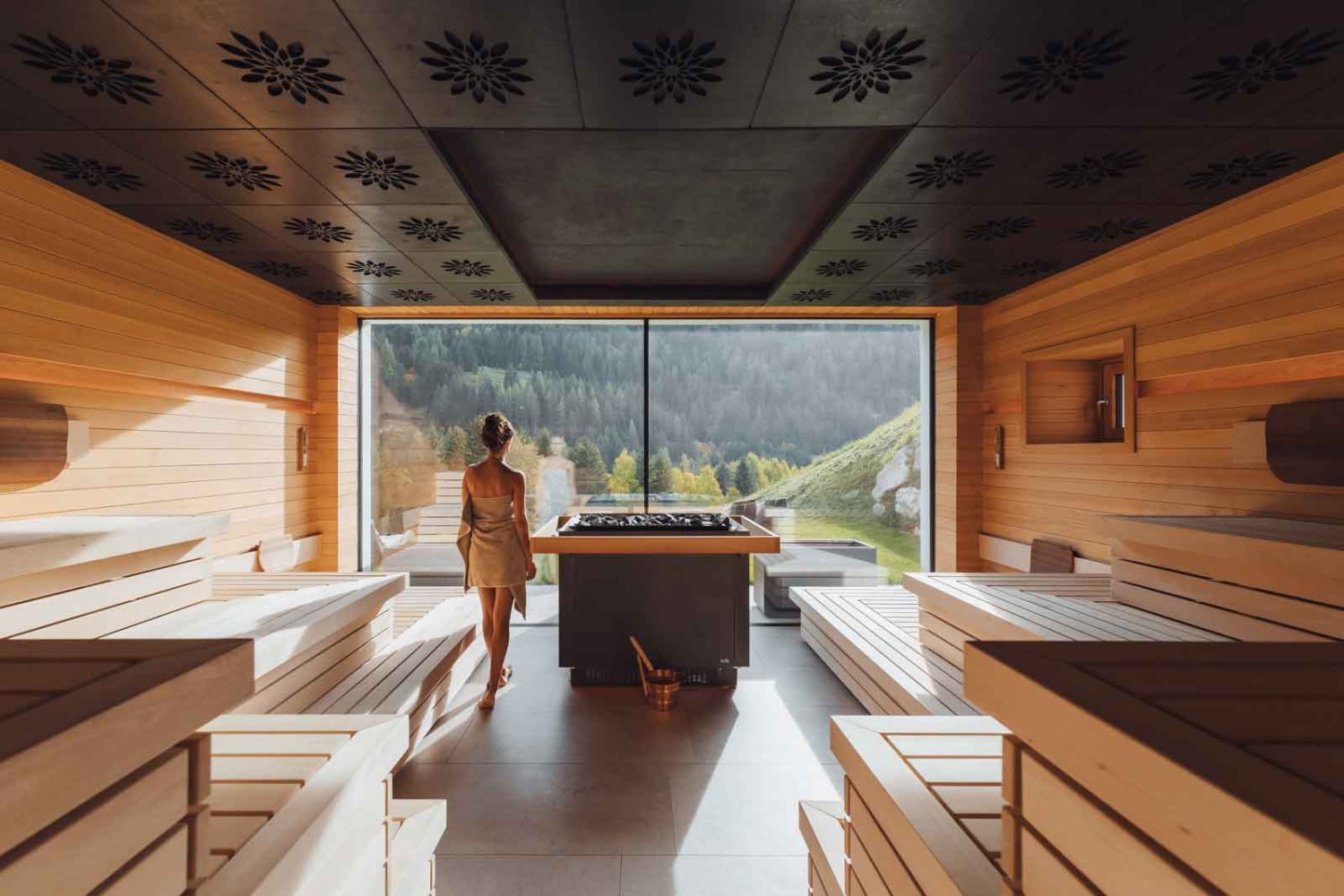 Latemar Hotel Suites & Spa *** Soraga (TN) - Exclusive Well-being
Latemar Hotel Suites & Spa, nestled in the heart of Val di Fassa, is a small world inspired by different cultures, offering a breath-taking panoramic view. In addition to the traditional rooms that express the history and roots of the Decrestina family, the true luxury is found in the 5 deluxe suites, each dedicated to a different culture. The suites not only provide extraordinary comfort but also private spa and wellness experiences.
The Hygge suite welcomes with its exclusive Finnish sauna and hot tub on a private terrace with a view. The Hammam suite offers a unique experience with a Turkish bath and chromotherapy. The Paussa suite, with its characteristic "barn effect" in Ladino style and fireplace, transports you to a cosy atmosphere. The "Siesta suite", with its ethnic colours, and the "Ikigai suite", with its dramatic stepped bathtub, take you on an emotional journey around the great continents.
But the real magic happens in the "Oniro Spa" and the "Private Ofuro Spa", where cultural and geographical barriers dissolve. Here, diversity becomes beauty and enrichment, both physically and mentally. The Spa offers wellness rituals from different parts of the world, from the panoramic infinity pool to the spacious Finnish sauna, to the first and only outdoor Ofuro tub at 41°C in the entire Trentino-Alto Adige. Here, you can immerse yourself in Japanese culture and Zen philosophy, indulging in the purity of the Dolomites' nature. A unique sensory journey that combines the luxury of the suites with the art of well-being in an unforgettable blend.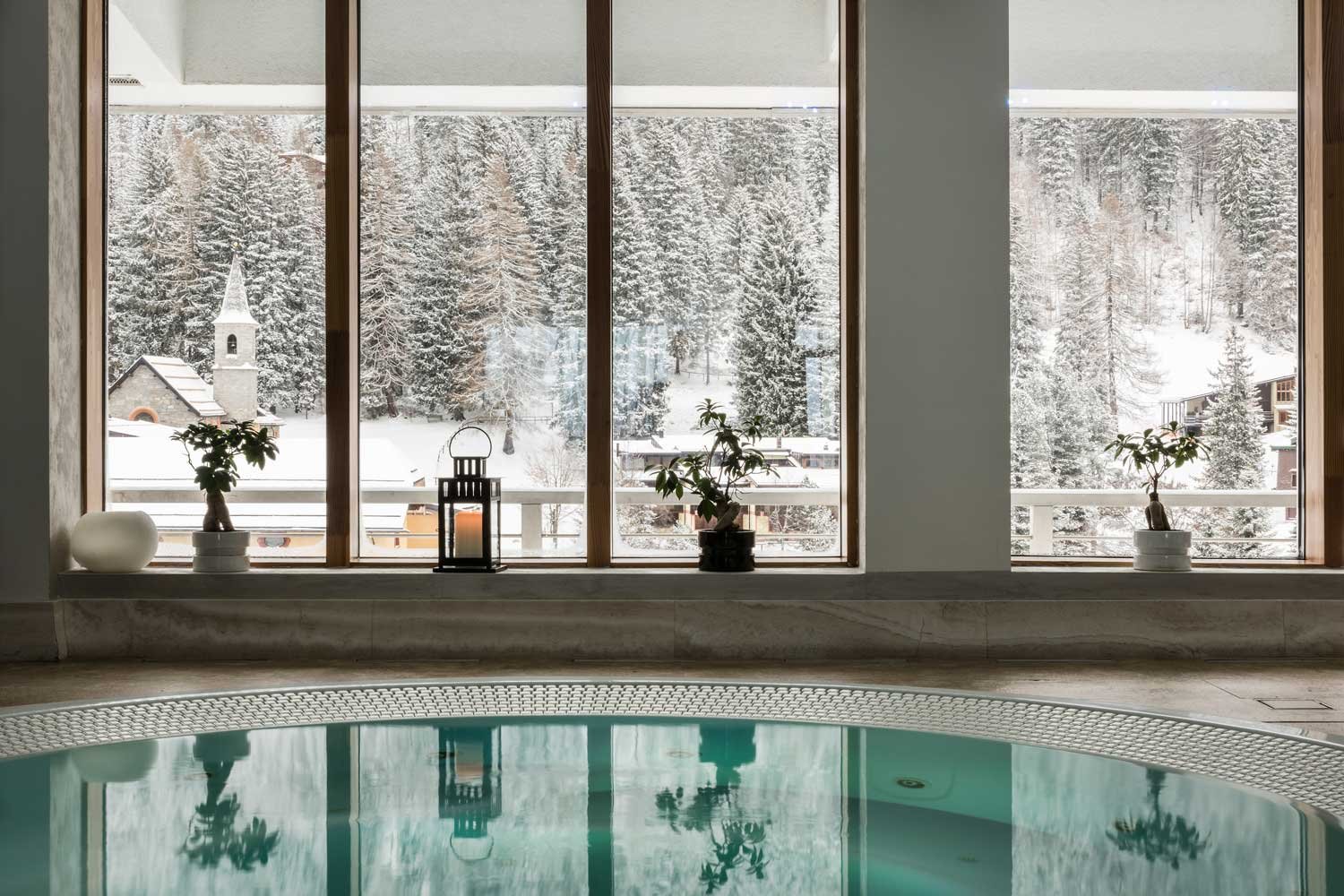 Boutique Hotel Majestic ****S- Madonna di Campiglio (TN) - The only Sky Wellness in Madonna di Campiglio
Explore the peaks of well-being at the Majestic Hotel in Madonna di Campiglio, where the SPA presents itself as a charming oasis dedicated to the renewal of body and mind. The Sky Wellness Terrace is located on the top floor and overlooks Madonna di Campiglio and the ski slopes. The Sky Wellness journey offers a sensory experience through traditional and vertical Kneipp, hydro-massage, outdoor Jacuzzi with views of the majestic Dolomites, marble and gold Turkish bath with chromo-aroma therapy, emotional showers, sauna with a view of the Centenario slope, a relaxation area with chromotherapy and herbal tea corner, and a panoramic indoor hot tub.
In this place of peace wrapped in the warm embrace of nature, time seems to stand still. Skilled hands begin a spell of well-being, gently stimulating the processes of regeneration and relieving mental tensions through personalized rituals. The products used, derived from untouched wild plants, transmit the mountain's energy to the skin, providing a sensation of purification and awakening of subtle energies.