Milan's Made in Italy shopping guide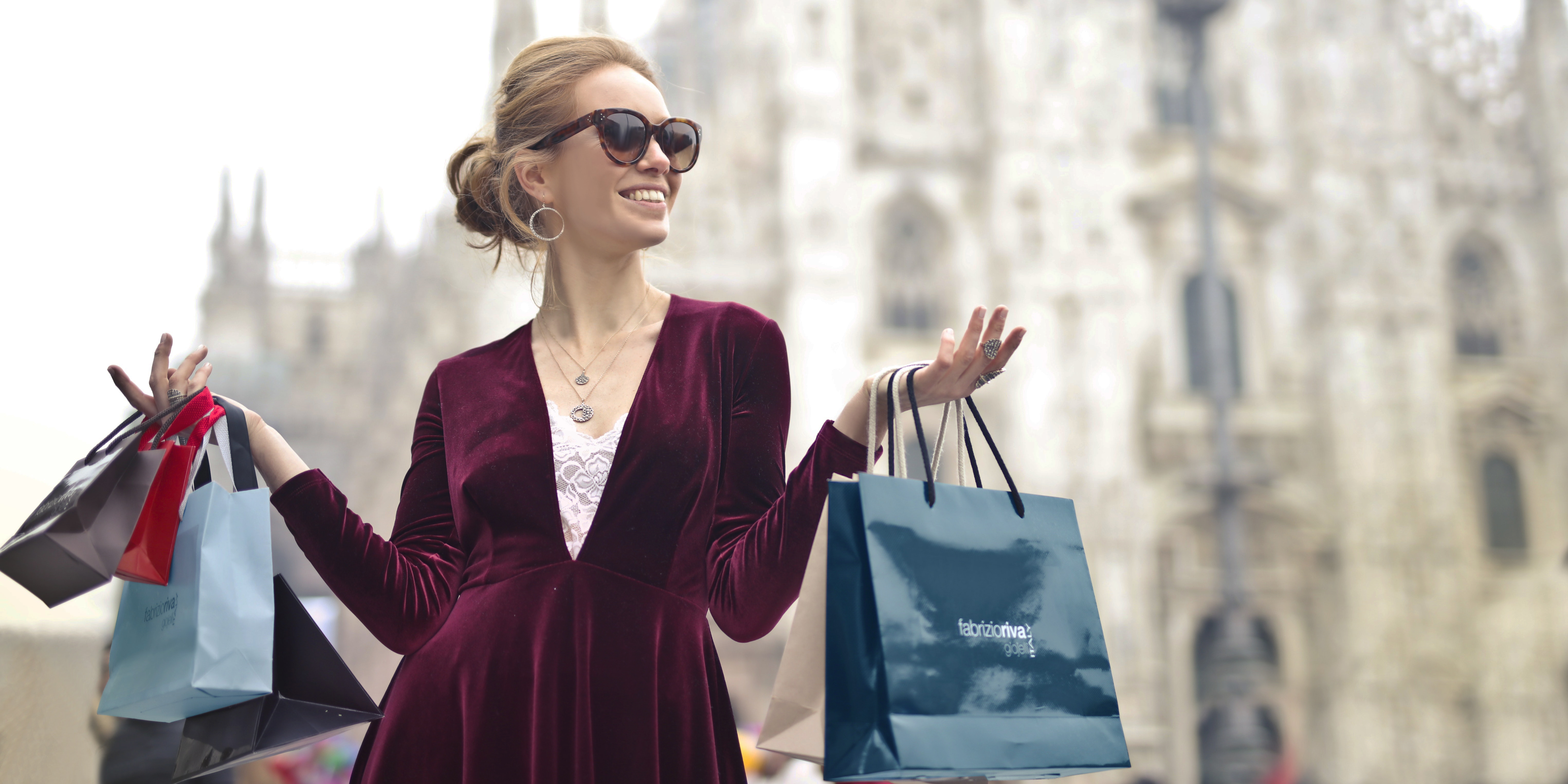 When you talk of shopping Made in Italy in Milan, fashion is what comes to mind, because Milan is considered one of the four world capitals of fashion, one of the "big four" together with New York, London and Paris.
Shopping Made in Italy in Milano
If you are organizing Made in Italy shopping in Milan you must know that Milan and fashion is an inseparable binomial at an international level. This is why if you talk of shopping in Milan, fashion is what comes to mind, here is the heartbeat of "Made in Italy".
Shopping in Milan starts from the showrooms of all the Italian manufacturers, where, also the buyers of the world distributors find the true and unique "Italian Style".
MILAN'S Made in Italy shopping guide
The Milan's Made in Italy shopping guide starts from the Fondazione Prada in Via Fogazzaro. Passing from Corso di Porta Venezia entering into the heart of the so-called " fashion quadrangle": a stage for high fashion, for true lovers of designer labels, which includes Via Spiga, Via Montenapoleone, considered one of the fifteen most luxurious and expensive streets in the world, Via Manzoni and the beginning of Corso Venezia. The most important labels, the historic "Maison" that have made Made in Italy a coveted brand. Inside the quadrangle, there are elegant and prestigious streets such as Via Borgospesso, Via Santo Spirito, Via Gesù, Via Sant'Andrea, Via Bagutta. In the occasion of the fashion shows, all of the area assumes an even more socialite character and the courtyards of the aristocratic buildings are often open to inquiring visitors. The fashion of Milan is luxury, but also innovative proposals, outside the "quadrangle" - required destination for those who want to acquire clothes and designer accessories - everything is there: from large international industrial brands to small shops.
Shopping in Milan
Having shopping in Milan means going in search of lots of open air local street markets where you can acquire all sorts of goods, from food to clothing. Otherwise, you could devote your time to the search of furniture, furnishings and works of art in the numerous antique dealers of Brera and Navigli.
Corso Vittorio Emanuele II is the classic central street for strolling, pedestrianized since 1985. There are numerous shops, above all clothing, low cost department stores, as well as Rinascente- true temple of Milan purchases - with 8 floors of displays it really offers everything, even the possibility to lunch looking at the nearby spires of the Duomo.
Style, determination and innovation are the hallmarks of the shops of Corso Vercelli, for a made in Italy shopping in Milan. Walking along this historic road means touching the high quality of over 600 among the most prestigious Italian and foreign brands in the field of fashion, jewellery, watches and personal care.
Where to eat and drink in Milan
Where to eat and drink in Milan after a shopping day? From Brera to the Duomo, from the most excluded rooftops to the most intimate lounge bars, you will be spoiled for choice!
It is definitely "Glam" enjoy a late afternoon aperitivo on the terrace at sunset, overlooking the city skyline, it is trendy to taste a fusion dishes in an oriental restaurant and it is traditional a dinner in a typical tavern between a saffron risotto and a Milan "cotoletta"
Click here to discover where to eat and drink in Milan after choosing the best shops for your Made in Italy shopping!