The Sea of Rome, a dive into history
Ostia and the Roman coast are considered the sea of Rome but today these are a reality that also autonomously lives its own identity.
Above all the Lido di Ostia has unique characteristics from the point of view of landscape and history introducing Ostia as a tourist city and location for archeology and history lovers.
The archeological site of Ostia Antica (Ancient Ostia), a few meters from the sea, are an inestimable treasure that attracts tourists and archaeologists from all over the world, visited for most of its extension: 126 hectares including the new underground areas discovered in 2014. In Ostia Antica is possible to relive the whole Roman history from the imperial era when Ostia, according to the traditional story, was founded in the VII century BC by the king of Rome, Anco Marzio, growing as a commercial and port center.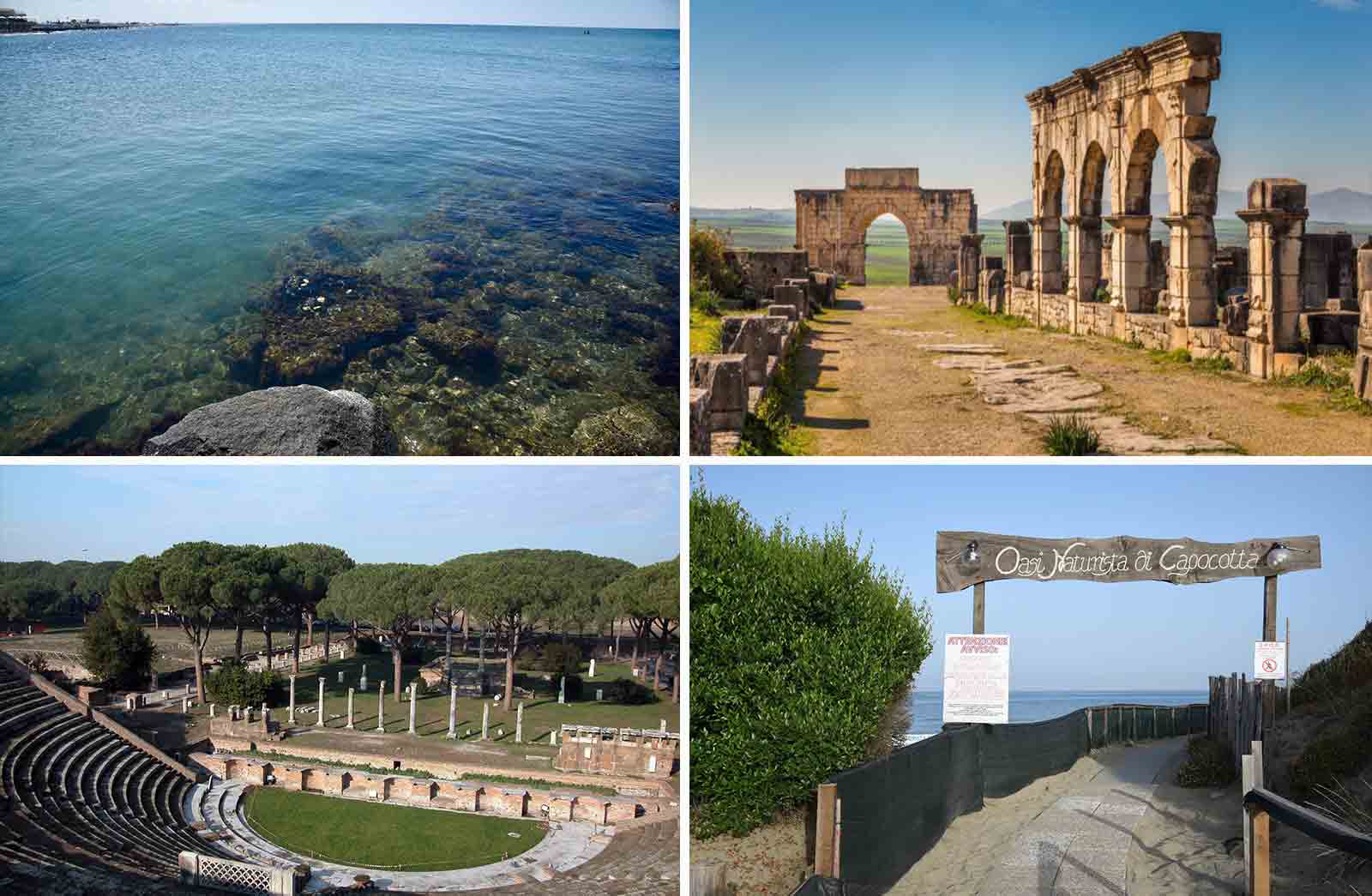 Not only the Ostia Antica archeological site, but also its hinterland is rich of surprising places, where history is seen and perceived even in places where it is not expected to be found. From the monumental pine forest of Castel Fusano and Castel Porziano, home of the President of the Republic's summerhouse, the dunes of Capocotta extended hectares of green that host thousands of animal and plant species, thanks to a mild climate and the proximity of the sea.
An endless sea, with free beaches and first-rate services in the seaside resorts, facing west and becoming evening unforgettable sunsets photographed every day by Romans and tourists. Outdoor sports and water sports, cycling, nature, culture and architecture, hospitality with houses, hotels and camping sites, catering able to please lovers of fresh fish but also Roman and Lazio Region cuisine.
These are the peculiarities of the sea of Rome, a tourist place to discover and suggest to curious travelers, adventurous and nature lovers, but also to families who want to relax and breathe sea air just a few kilometers from the center of the capital, close to the sea but with the services and amenities of the city.
You can go shopping in the marina, also equipped for large yachts, walk and eat in the pedestrian square named Anco Marzio, taste the Telline during the festival and in the many sea restaurants. After lunch dinner or aperitif on the beach, a trip to the LIPU Natural Oasis, behind the Roman port, allows birdwatching and relaxing immersed in nature, all just a few steps from the Park dedicated to writer Pier Paolo Pasolini.
The sea of Rome in the next edition Orizzonte Italia Magazine
In the next edition Orizzonte Italia Magazine will let you dicover all the beauties and services of the sea of Rome, the center of the Mediterranean, where every day you can focus on trade and quality tourism.