Top 5 Christmas markets in Italy 2022
Christmas Markets 2022:the magic is approaching
Christmas markets in Italy 2022: the magic of tradition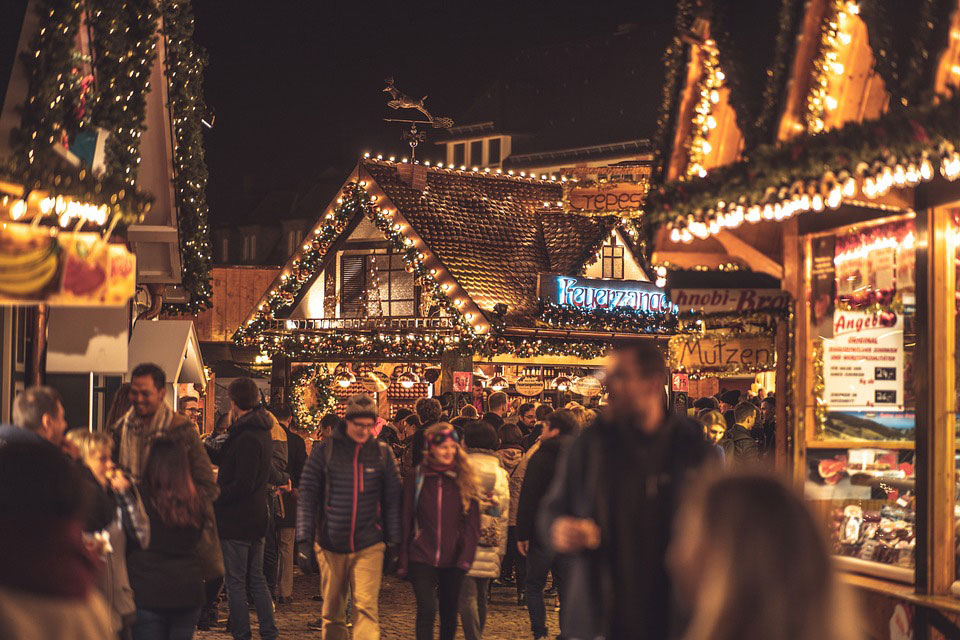 The warmest and most fascinating period of the year is approaching, a time characterized by lights, its colours and its traditions which attract every year millions of visitors from around the world.
The Christmas markets in Italy are favourite destinations for tourists, especially for Christmas shopping, offering exclusive items of local crafts, decorations and culinary specialties becoming real walks to discover ancient knowledge and flavours.
This tradition deriving from the countries of northern Europe now has become a key part of Italy's Christmas season events well-known abroad too.
There are hundreds of Christmas markets throughout Italy, from the main cities to small villages, from north to south, from the sea to the mountains, each one with its own peculiarities and beauties.
Among the most beautiful, there are absolutely those of Bolzano and Merano, Milan, Aosta, Florence and Naples.
The Christmas markets in Italy 2022: Bolzano and Merano
The oldest Christmas markets and more close to the northern Europe traditions are those of Bolzano and Merano, which start at November the 28nd lasting until Epiphany Day.
Both markets take place in the city centres, and are characterized by a magical atmosphere, many fragrances, typical wooden houses, fantastic Christmas decorations, sweets, candles and music.
There is also a large program dedicated to children needs, with games and shows that will make even more pleasant walks through the countless stands.
The Christmas markets in Italy 2022: Aosta
Always in the Italian mountain but in the extreme Western Italian Alps, at Aosta, another traditional Christmas market takes place. Scheduled from November 23th until January 6th this market is arranged all around the Roman theatre, in the historic centre of the city. More than 50 wooden chalet in typical Alpine style, offering local crafts and agro food excellences as well as surprising live demonstrations of local artisans.
Unique is the landscape surrounding the Christmas market of Aosta; the imposing snow-covered mountains all around create a fantastic highly Christmassy atmosphere.
Christmas markets in Italy 2022: Milan
Because there are different Christmas markets in and around Milan, it might be impossible to talk about only one, even if, worthy of mention, is the O'bej O'bej Christmas market ("Oh beautiful, Oh beautiful" In Milanese dialect). This is the most ancient traditional and popular of all the events, organized in honour of the city's patron, Sant'Ambrogio. This year the market takes place from December 5th until 8th, at the Castello Sforzesco and surrounding streets.
The fair, whose origins date back to 1200, is characterized by Christmas gift stands, clothing, artisanship, sweets and everything that makes Christmas unique.
Christmas markets in Italy 2022: Florence
Driving toward Central Italy a stop not to be missed is the Florence Christmas markets, definitely less close to the mountain atmosphere but absolutely to visit for what you can find.
In the streets of the wonderful centre of the Tuscany capital, starting from Santa Croce square, you will find many booths with Christmas' Florentine handicraft products as well as sweets and other delicacies.
Not only in the city centre, however, but also in the nearby neighbourhoods there are characteristic markets with beautiful atmospheres.
Christmas markets in Italy 2022: Naples
An Italian city that lives Christmas like few others in the world is Naples.
The Neapolitan centre becomes a party for almost a month with squares and streets twinkly decorated, and markets where to feel the real Christmas mood.
A Naples feature is related to crafts; an entire street devoted to impressive hand-made native scenes cribs. For children there is a characteristic Santa's Village with games, carousels and entertainment.