Almar Jesolo Resort & Spa
Luxury Lifestyle Awards: The Best Luxury Hotel in Italy
Discovering the ultimate in Italian seaside opulence and personal service at Almar Jesolo Resort & Spa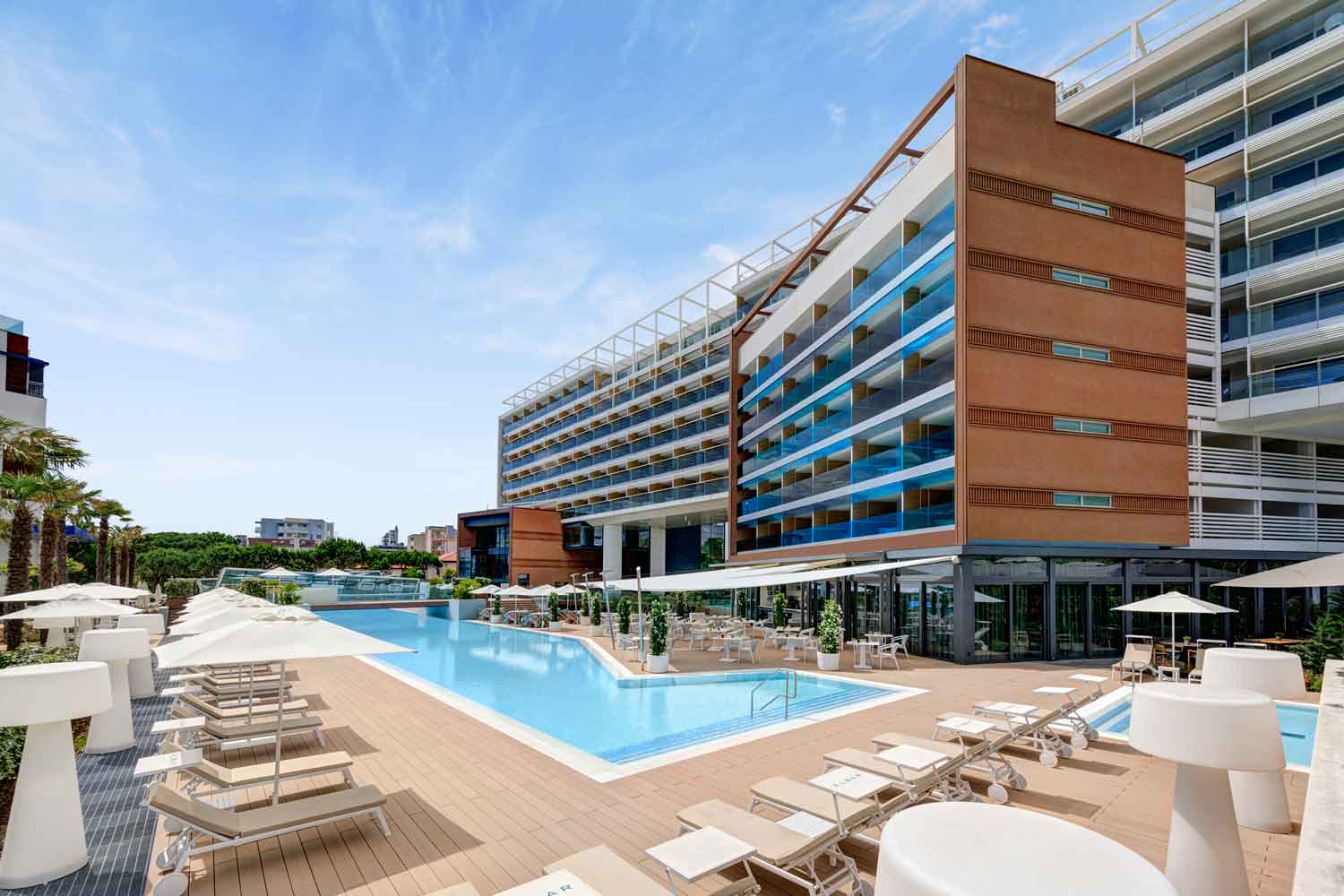 Located on the beautiful Adriatic Riviera, the five-star Almar Jesolo Resort & Spa overlooks fifteen kilometres of uninterrupted golden, sandy beach. The resort combines the glamour and elegance of Italian design with world-class facilities and dedi-cated personal service. This is why Almar Jesolo Resort & Spa has been chosen by the experts at Luxury Lifestyle Awards as Best Resort & Spa in Italy 2021.
From the beachfront resort a walkway leads down to the expansive sand with com-fortable sun loungers awaiting with breathtaking views across the beauty of the ocean. The 70-metre sparkling swimming pool is heated and partially covered by a spectacu-lar glass enclosure. It's connected by a glass tunnel to the state-of-the-art 2,000-square metre spa. This is the perfect place to relax with its large, tranquil wellness area with saunas, steam baths and seafront whirlpool. There's also a unique fitness area set in a glass cube with stunning sea views and separate cardio and weight-training areas. Hy-drotherapy uses the healing power of water and exclusive Almablu treatments are de-signed to soothe body and soul.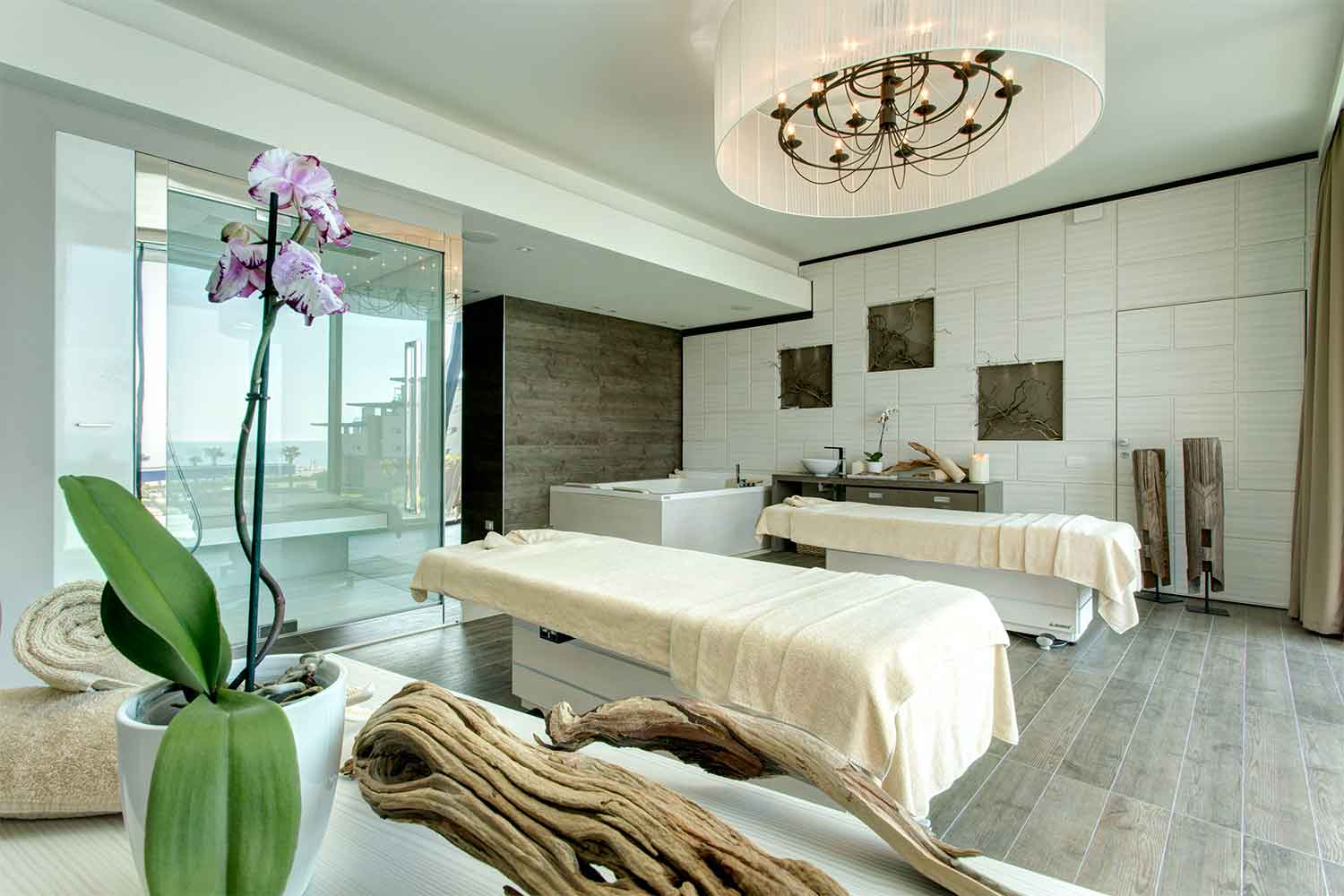 The accommodation offers sophistication, style and comfort. There's a wide range of spacious rooms and suites available all offering elegant designer furnishings and fin-ishes that echo the soft colours of the beach. Crisp white linen, plump, fluffy pillows and stylish parquet flooring create a contemporary, charming feel throughout. Ter-races look out over manicured gardens and the azure sea and all rooms feature state-of-the-art technology including flatscreen Smart TVs. The opulent bathrooms with their sumptuous showers come complete with the softest of towels and exclusive Almar amenity kits.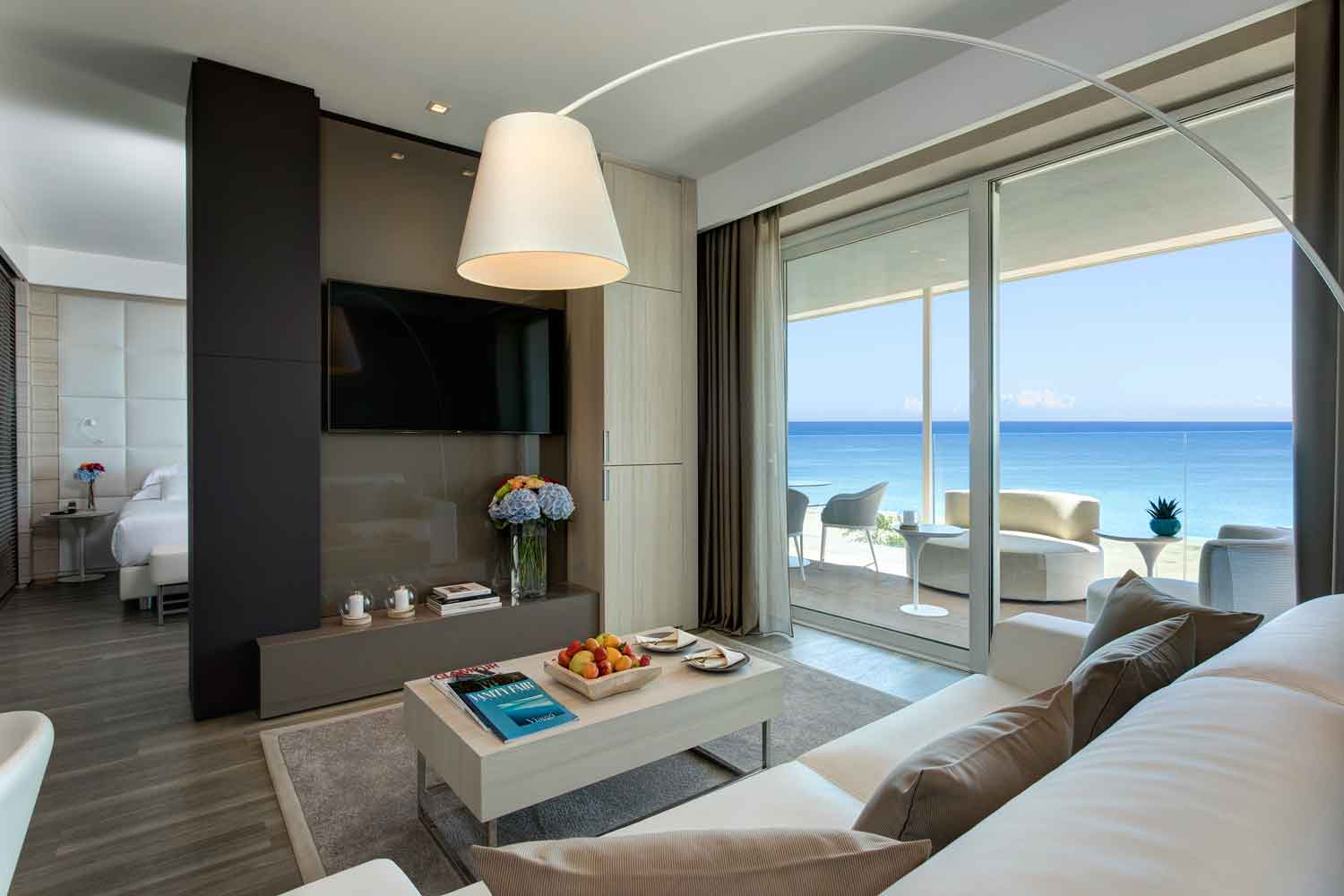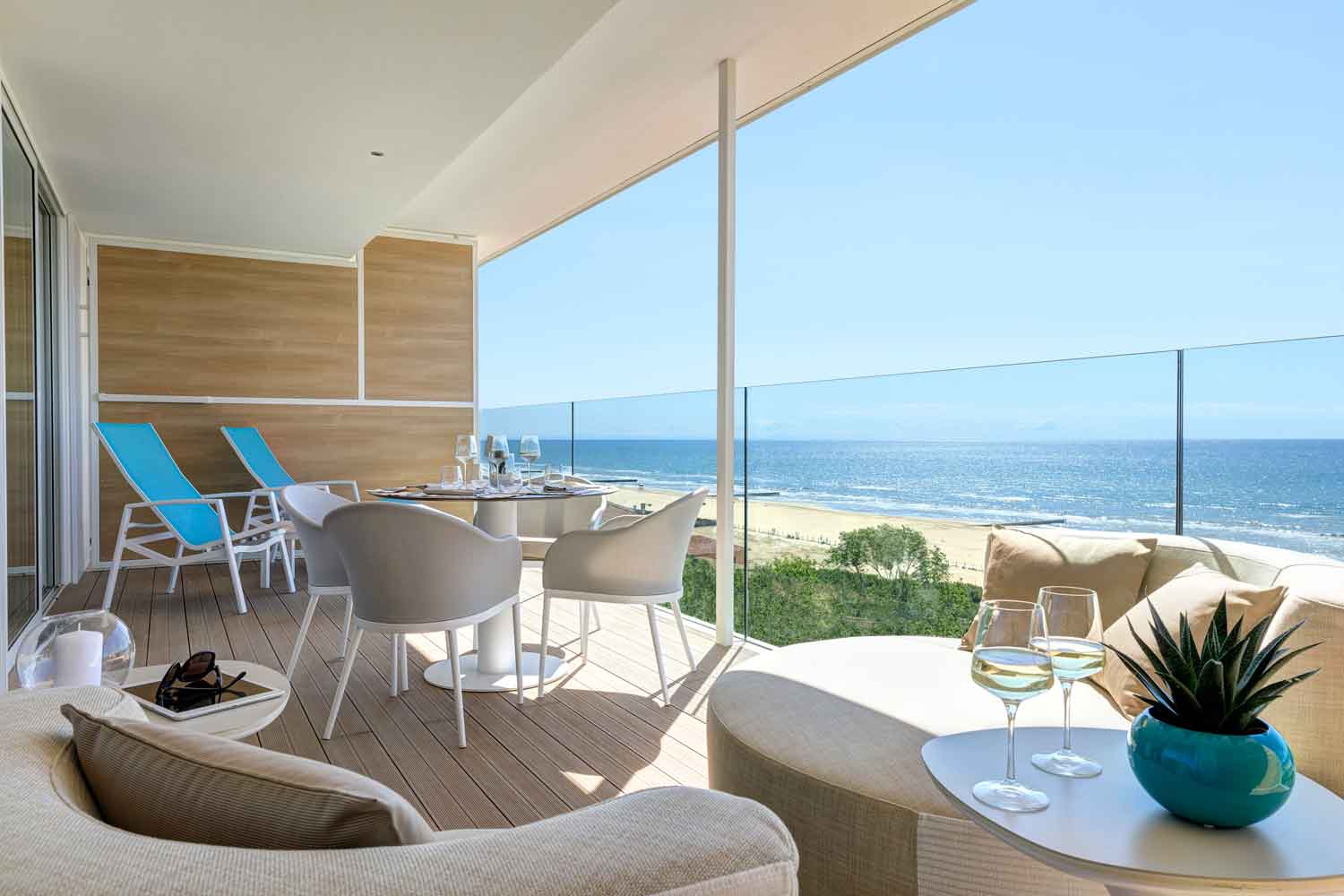 Food is one of the stars of the show at Almar Jesolo Resort & Spa. Breakfast is served buffet-style overlooking the pool with a delicious range of Italian meats and cheese, fresh fruit and refreshing drinks as well as home-made cakes and pastries. There's also an excellent a la carte menu with favourites like bagels with smoked salmon pancakes and Eggs Benedict. Or the chance to discover different cultures with set menus offering the adventurous a tasty Japanese, Russian or Chinese breakfast. At lunchtime and dinner, Mediterra Restaurant serves the finest of Italian cuisine and gourmet international dishes under Sicilian Chef Salvatore Pullara. He takes his inspi-ration from his native Sicily as well as the local produce available from both the sea and Veneto's fertile lands and adds his own innovative twists. There's also a private space reserved for guests in search of a more intimate culinary experience as well as a specially designed wellness menu.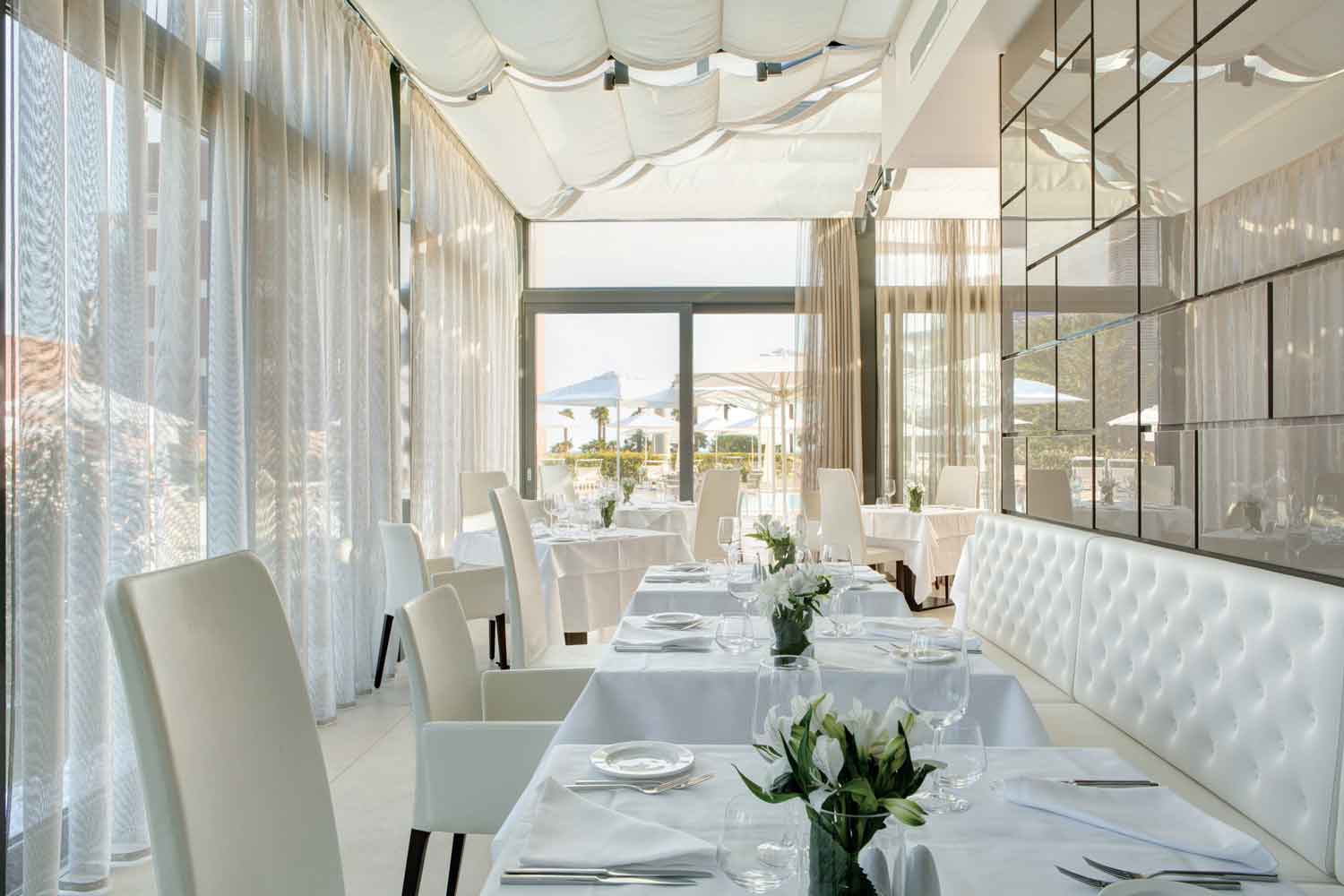 There are plenty of other opportunities for refreshment. The LightBlue bar overlooks the turquoise swimming pool, the ideal spot to enjoy a tropical cocktail or chilled glass of wine and a light snack. The informal setting of the River Lounge Bar - open from morning to night - looks out through the large windows to the waterfall. During the day the bar serves coffee and snacks, while at night there's live piano music and cocktails to be enjoyed. There's also an impressive Wine Cellar with a complete se-lection of over 200 exclusive labels with professional staff on hand to offer recom-mendations. Afternoon Tea is served every day - delicious sweet and savoury fare de-livered on silver-tiers trays accompanies a wide array of teas.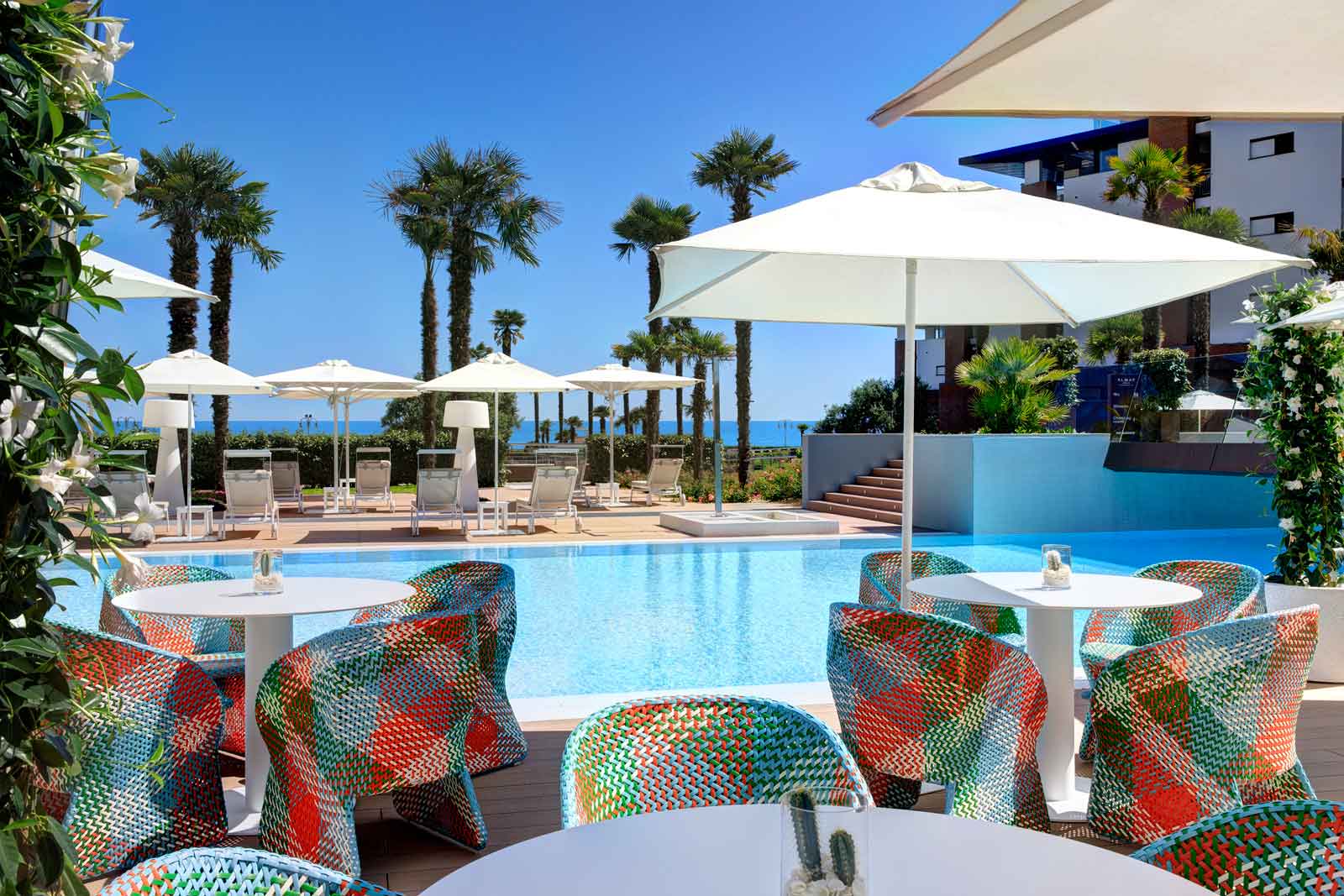 Committed to creating an exclusive tailor-made holiday in a haven of privacy and re-laxation, the team at the resort makes dreams come true. The expert concierges ensure guests make the most of the wide range of luxury amenities on site as well as organis-ing excursions - including trips to nearby Venice with its trendy shopping opportuni-ties and exciting events. Jesolo also has a lot to offer from historical sites to local mar-kets, beachside bars and plenty of events throughout the summer. All completing the ultimate luxury holiday at Almar Jesolo Resort & Spa.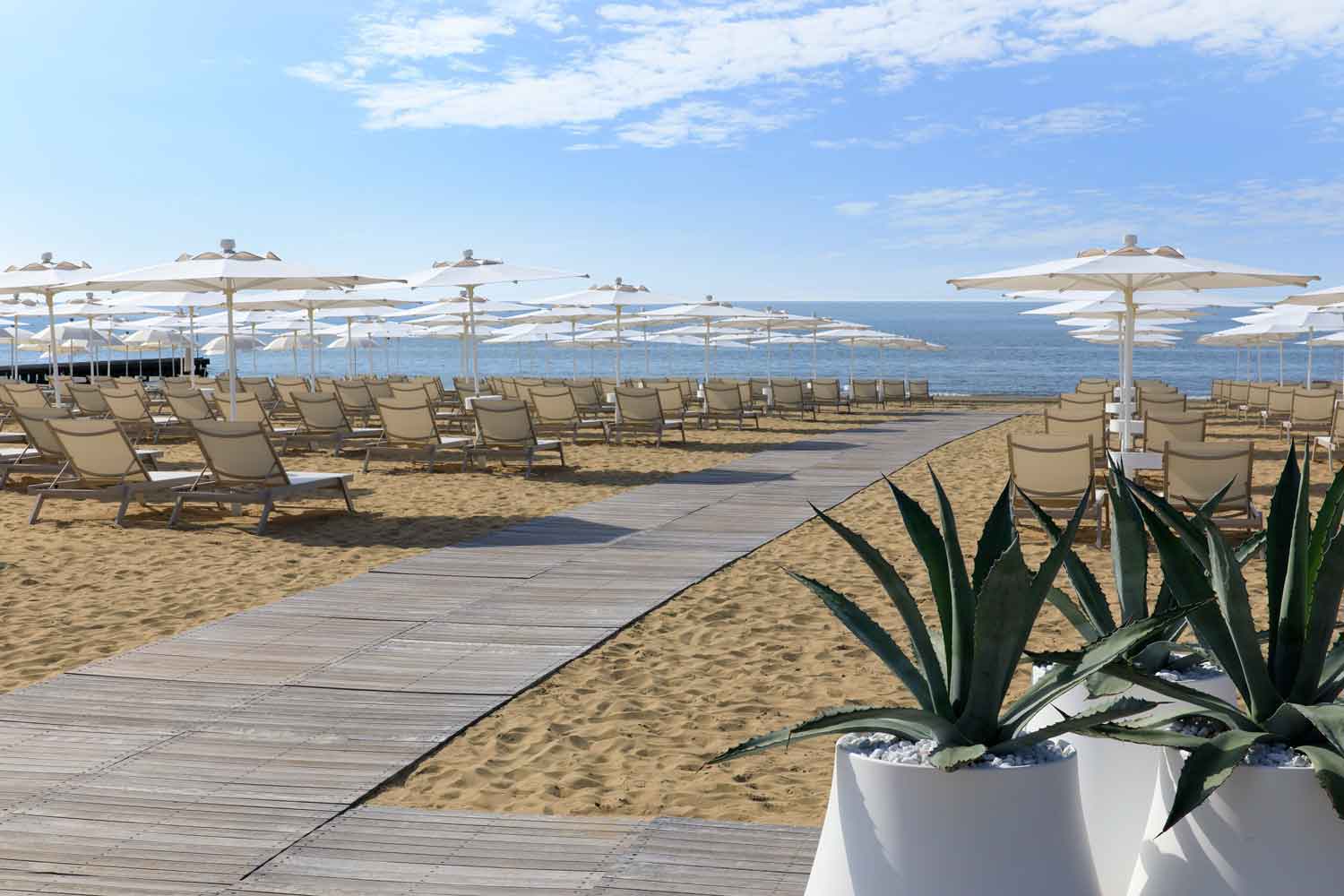 ABOUT LUXURY LIFESTYLE AWARDS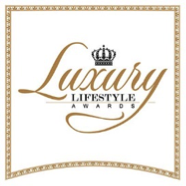 Luxury Lifestyle Awards is a global award selecting, recognizing, celebrating and promoting the best luxury goods and services all over the world. The goal of the company is to connect people with the best of luxury. LLA has evaluated more than 10 000 various goods and services in 400 categories from 60 countries and analyzed the results to give you a TOP list of the best of the best in the world. Such world-renowned brands as Chanel, Dom Perignon, and Ferrari were proudly named winners. The victory brings companies status and recognition, global promotion and exposure to an entirely new market of customers.
For more information, please visit: luxurylifestyleawards.com
Like us on Facebook: @LuxuryLifestyleAwards
Join us on Instagram: @luxurylifestyleawards