A GASTRONOMIC WALK IN BOLOGNA
GASTRONOMIC WALK IN BOLOGNA: CULINARY DELIGHTS FOR TRUE CONNOISSEURS!
A gastronomic walk in Bologna can only be a tasty and unforgettable experience. The city, universally known for its cuisine rich in flavors and traditions, as well as its historic shops, is full of culinary specialties and unique traditional dishes with deep roots.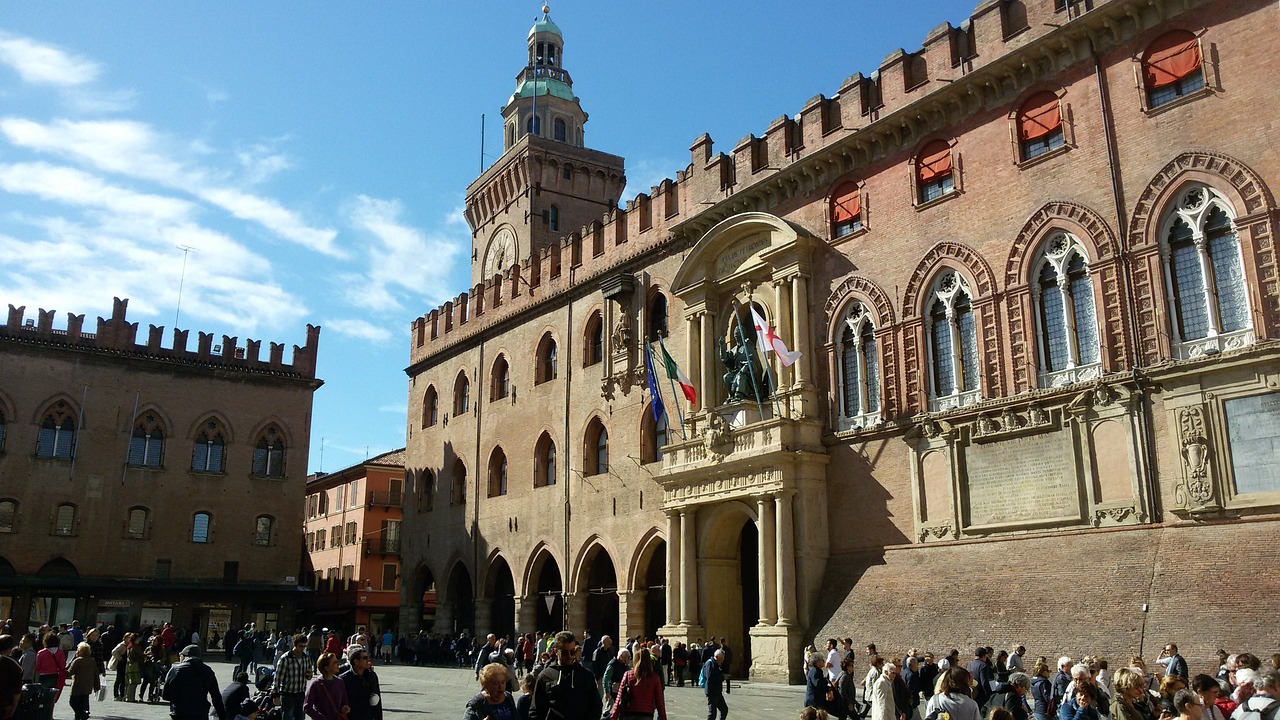 5 PLACES NOT TO MISS DURING A GASTRONOMIC WALK IN BOLOGNA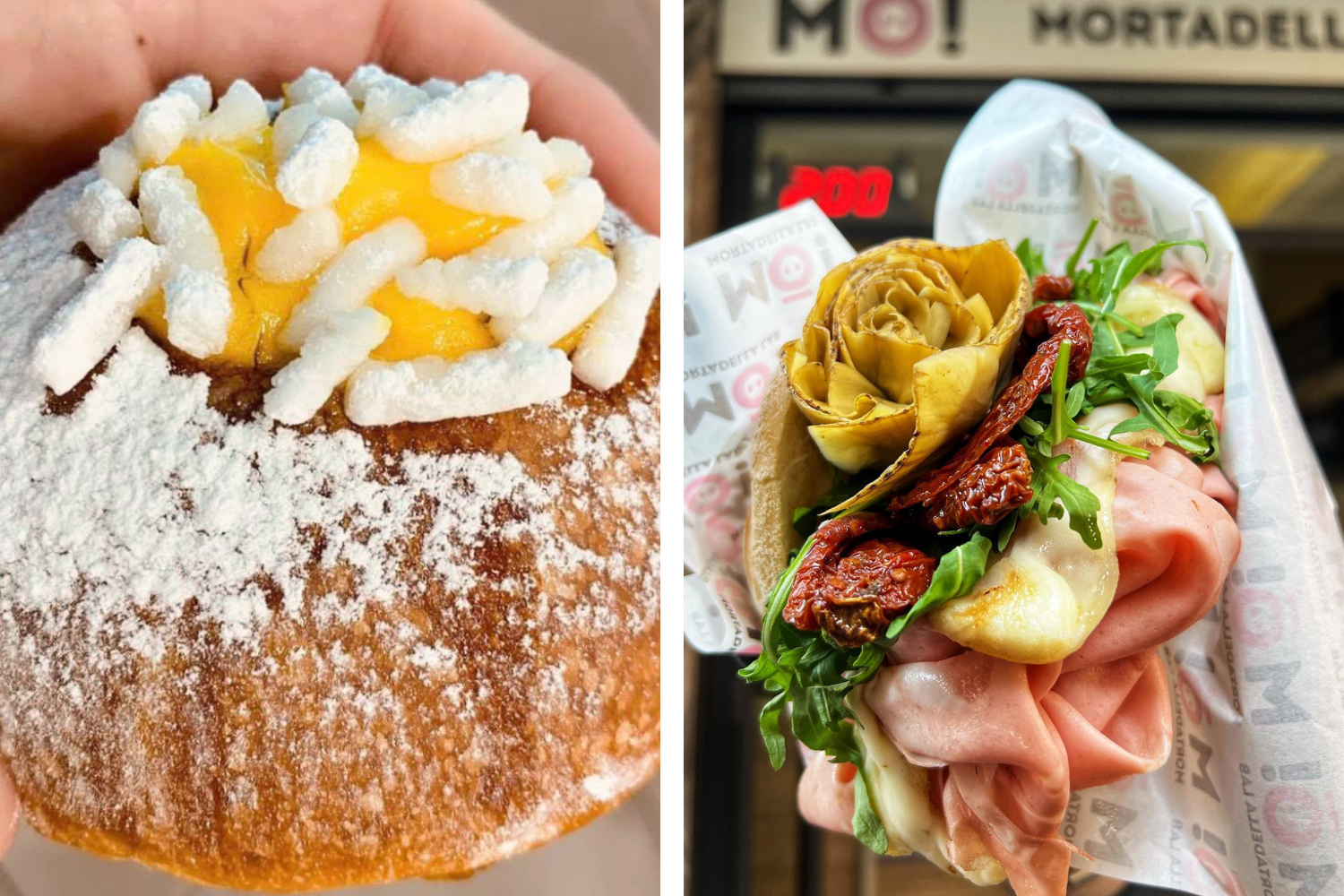 The gastronomic walk in Bologna that we propose starts in Piazza Maggiore, the pulsating heart of the city. Here, in the shade of the porticoes, observing the flow of daily life, you can begin your "sensory journey" with a typical Bolognese morning snack. It is impossible not to be tempted by a slice of cake lovingly prepared by the oldest pastry shop in the city, the historic Pasticceria Santo Stefano.
.
As you stroll along Via dell'Indipendenza, if you are still not satisfied, stop by Mò Mortadella Lab, , the first mortadella takeaway that offers reasonably priced sandwiches with mortadella accompanied by gourmet cheeses and vegetables. Pure and simple taste to be savored leisurely while enjoying the city centre!
Continuing the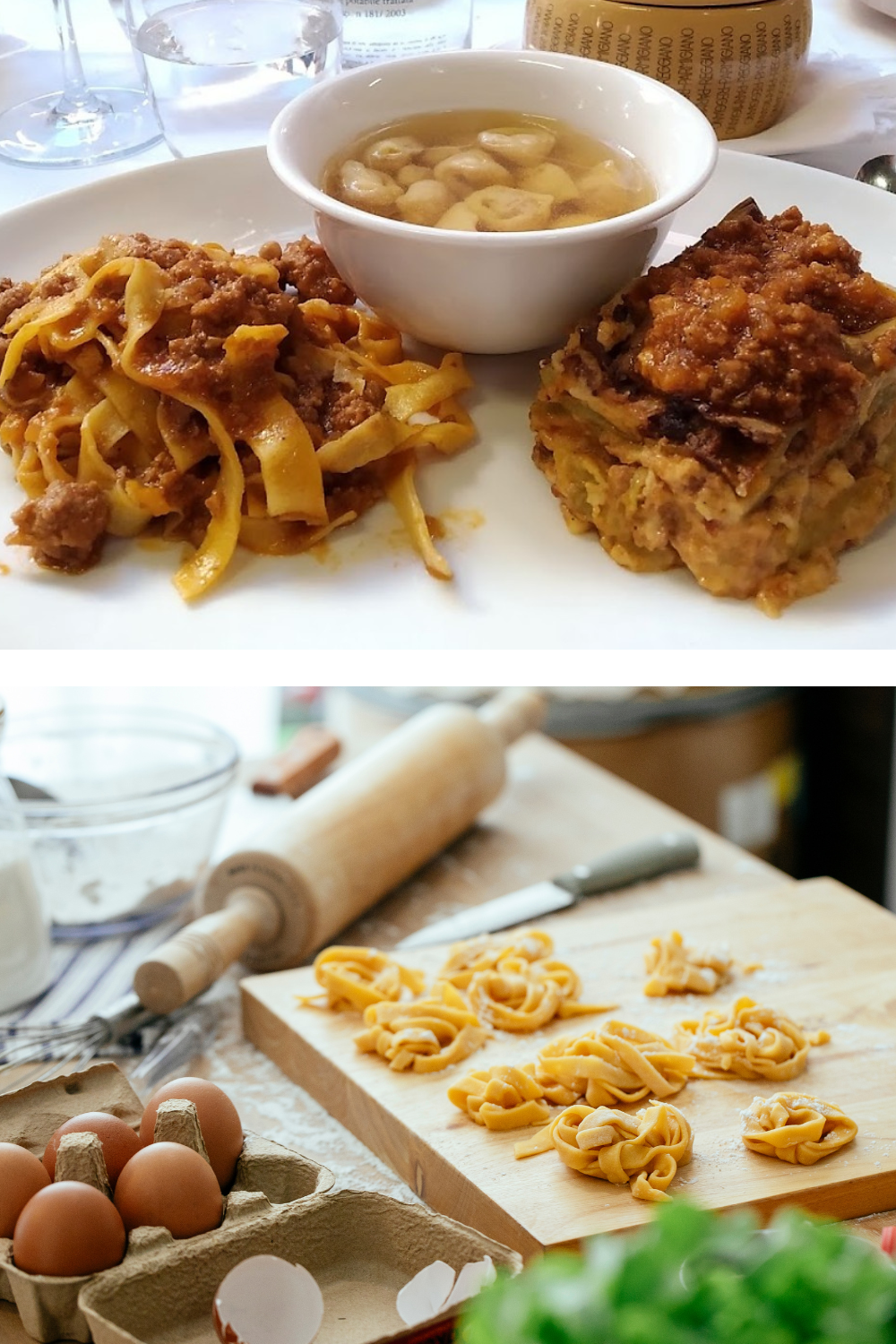 gastronomic walk in Bologna
a lunch break is a must at Trattoria dal Biassanot to taste the most authentic dishes of the "Learned" city. From tagliatelle with ragù, prepared according to the traditional recipe, to the original cotoletta alla Bolognese, everything has an exceptional taste!
If you want to cultivate your passion for cooking, , Il Salotto di Penelope will provide you with all the tools to learn how to make true Emilian pasta. This school also organizes short cooking courses lasting two or three hours for tourists, as well as "table encounters," team cooking, and lessons for young chefs accompanied by their parents.
To conclude your gastronomic walk in Bologna, why not rent a bicycle to fully experience the magic of this city? Getting lost in its neighborhoods at sunset in search of hidden places, picturesque views, and ancient trattorias is a fantastic experience that will allow you not only to immerse yourself in the art and history of Bologna but also to get to know the identity of the region through its millennia-old food culture.
In this regar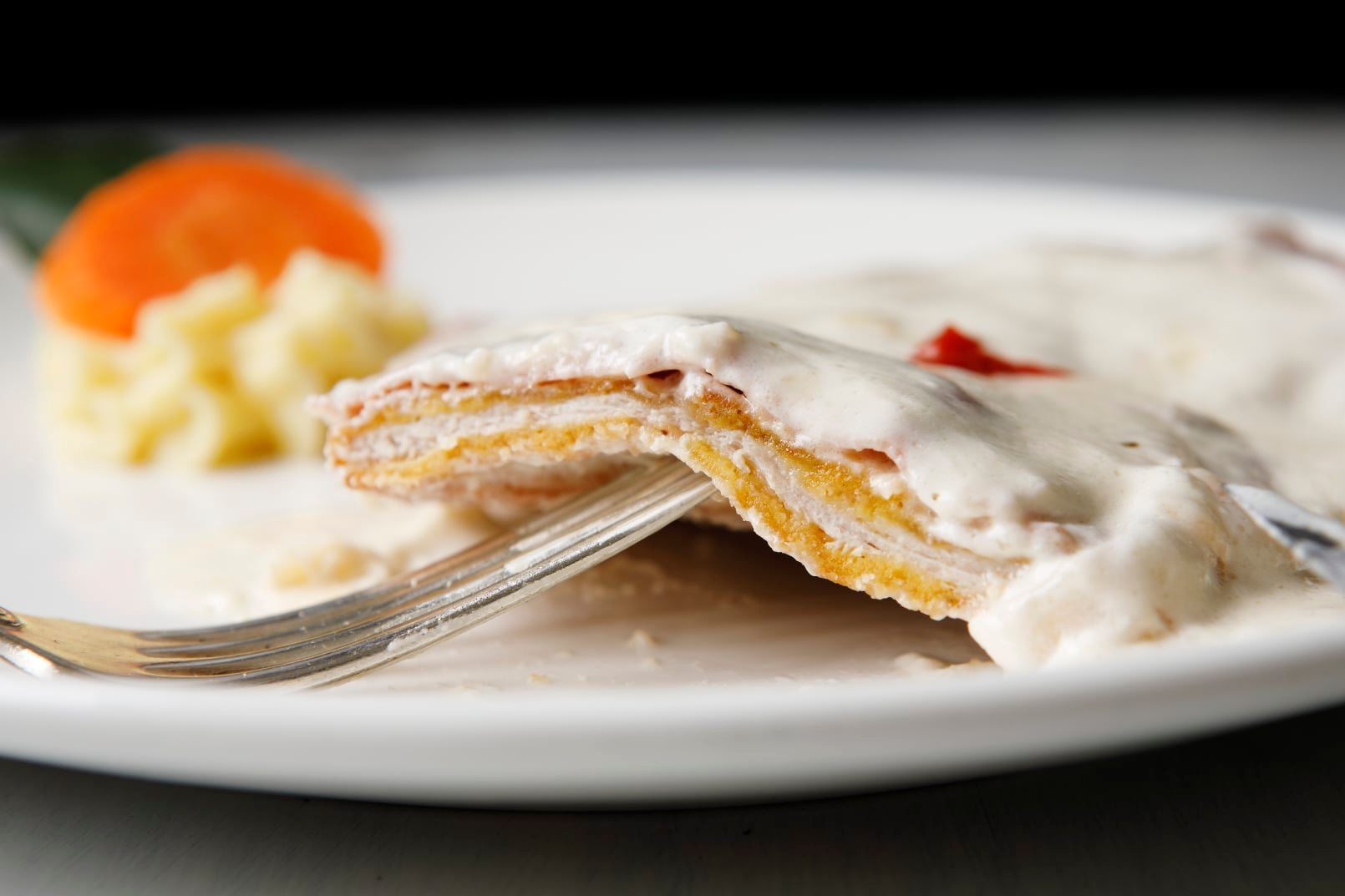 d, if you are lovers of tradition and typical products, stop for dinner at Da Sandro al Navile, , one of the oldest Bolognese trattorias just 3 km from the city center, where knowledge and flavors have been passed down since 1861.
A one-day gastronomic walk in Bologna can end like this, but the city still has a lot to offer in terms of flavors and culinary traditions. Stay open to new experiences, follow your curiosities, and discover its hidden treasures. Bologna awaits you with its hospitality and excellent cuisine. Enjoy your meal!