Noleggio Ski Rent Maestri di Sci Pampeago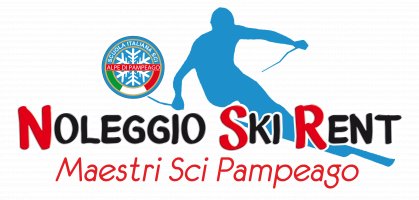 Your winter holidays without stress in the Dolomites of Val di Fiemme
If you are planning your winter holidays without stress in the Dolomites of Val di Fiemme, in Trentino Region, the rental Noleggio ski rent maestri di sci Pampeago is your perfect choice.
Located at Alpe of Pampeago, right on the ski center Latemar ski slopes, you will be free to reach the ski slopes without the equipment in your shoulders.
In the same building, they offer not only a ski rental with highly skilled ski staff that provides the best equipment (ski, snowboard, boots, helmets), considering your personal preferences, age and level, but also, a fully equipped laboratory, able to provide proper tuning and preparation of skis, allowing a safe and controlled skiing, as well a secure heated storage, where you can leave skis, boots, poles, helmet, gloves and googles and choose between simple ski racks and cabinets for the family or lockers with boot dryer and sterilizer for boots and helmet.
What do you need more to spend a stress-free ski holiday?
Noleggio Ski Rent Maestri di Sci Pampeago
Loc. Pampeago - 38038 Tesero (TN) - IT
Tel: +39 0462.818007 - Mob. +39 347.2745590
info@noleggioskirentpampeago.it