Scuola Sci Cortina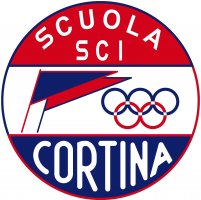 The ski school Cortina founded in 1933 since its opening is the point of reference for Alpine ski in Cortina d'Ampezzo, preparing to celebrate its first eighty years of business.
The first and biggest ski school in Italy, always up with the times, with a young, dynamic and versatile, workforce, with first class skills in all techniques, snowboard, telemark and obviously the traditional Alpine skiing.
The school has at its disposal specialist instructors in the teaching of disabled individuals and children and an advanced computer organisational system.
The ski school Cortina offers private skiing lessons and group courses, in Italian, English, Russian, German and French.
This winter the school will be pleased to welcome clients and friends to launch our new office situated in the centre of town.
The ski school Cortina represents certainty, a solid guarantee of skills, to confidently learn to ski and have fun in total safety.
Scuola Sci Cortina
P.tta San Francesco, 8 - 32043 Cortina d'Ampezzo (BL) - IT
Tel: +39 0436.2911
Fax: +39 0436.3495