23rd International Poetry Festival "PAROLE SPALANCATE"
Genoa 8-18 June 2017

From 8th to 18 June, Genoa will be invaded by poets from all over the world with the 23rd International Poetry Festival "PAROLE SPALANCATE" (words wide open), the largest and most prestigious Italian event devoted to poetry.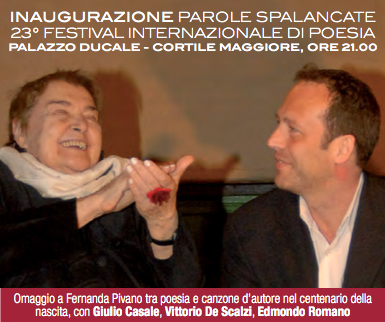 This Poetry Festival, founded and directed by the poet Claudio Pozzani, will offer as usual over 100 free events between readings, concerts, performances, projections, conferences, exhibitions and guided tours.
The themes of the Poetry Festival this year are "Elevation" and "The poetic reconstruction of the universe".
This year there will be three tributes: the first (June 8th) is to Fernanda Pivano, born in Genoa, writer, journalist, and above all translator that contributed to the diffusion of the most significant American writers in Italy (Beat Generation).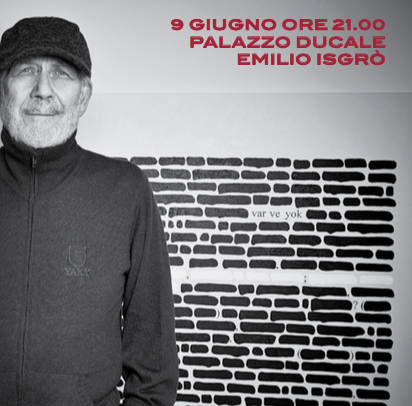 The second tribute is to Jim Morrison as poet (June 10th), with a special reading by his friend and collaborator Frank Lisciandro. The third tribute is to songwriter Jeff Buckley (June 16th) in the twentieth anniversary of his death.
Among the guests there will be: the visual artist and poet Emilio Isgrò, Sandro Veronesi novelist awarded with the prestigious Strega Prize, the Nobel Prize Gao Xingjian and Massimo Zamboni.
Click here
to download the program of The Poetry Festival.